With summer quickly approaching its time to start getting ready for all of those summer activities that you have planned for the kiddos. Whether your kids are going to summer camp or joining a sports team its more than likely they will have tons of stuff to cart around with them. It seems that for every activity there is a whole list of supplies that are needed. If your kids are anything like my kids, guaranteed they will try to lose something or things.
And yes, I said try, because I swear that's exactly what it feels like. My sons try their hardest not to remember where they left their clothes, toys, etc... Everything investigative question I ask is fielded with a whiny, "I don't knowwwww!". I am sick of it so this year I am recruiting the help of Label Daddy.
About Label Daddy
Label Daddy
was actually the brainchild of two daddies that were inspired by their own children to create stylish, easy to use, affordable and adorable labels for kids clothing , school supplies, utensils and more. They both recognized that moms were frustrated with the process of labeling all of their children's items and they knew that there had to more than the permanent marker solutions that we all grew up with as kids. With hard work and determination, Label Daddy was born. Label Daddy provides labels that are microwave safe, dishwasher safe and most importantly washer and dryer safe! Their labels even come laminated - no other label company that I have heard of does this. Laminating the labels protects the labels from chemicals that might cause the labels to smear. Pure genius.
The Review
There are so many different great labeling options it was really hard to choose what I wanted to review. I love the school pack, which I will be purchasing for the next school year cause its so awesome, but I decided to go with my immediate needs. My two biggest problems with my sons when it comes to labels are jackets and backpacks.
Back Pack Labels
Every school year I have struggled to find a backpack label that worked. I mean really, really worked. I have tried sewing on a patch, ironing on letters, luggage tags and they all failed miserably. They all either ripped, fell or got torn off. I had given up any hope of finding a label that marked my sons' backpacks in a unique and fun way without being obtrusive. You can imagine my surprise when I saw that Label Daddy carried backpack labels. I knew that I
HAD
to try them out.
Here is what the labels that we ordered look like:
The boys have been using the labels now for over a month and they are holding up perfectly! I was so glad that I was able to adhere them to the weatherproof material that the backbacks are made of. They easily stick on and I was afraid that the boys would want to play with them and move them around like any other sticker but they actually left them alone. They like them so much that they have made an effort to leave them alone and not pick them off. Both boys were excited to show their friends and teachers their new labels. I am excited that I have solved the backpack label dilemma!
Zipper Tags
Both boys are always running around like crazies and in doing so they get super hot and sweaty. Which then prompts them to take off their jackets and leave them wherever. At school is the worst because Oscar has lost two jackets - new jackets I might add - by doing that. He left them out at recess or on the bus and they were never found again. I have had to go to the school many, many times just to search for his jackets. Which is why I was more than happy to give the
zipper tags
a go.
The boys were really happy that I was able to incorporate them into the zipper tag design process. I took each one aside individually and we looked at all of the options. There are over 150+ icons to choose from, but wouldn't you know, both boys chose the same exact one, Skull and Cross Bones. Must be a boy thing, I tried to convince them to pick something else but my suggestions fell on deaf ears. There are 17 different colors to choose from as well. Benji chose blue and Oscar chose green. The next choice is fonts, there are six choices. I was glad that they chose different fonts too.
This is what the boys zipper tags look like:
What I love most about them is that they attach to any zipper or ring. So I also use them to label Oscar's lunch bag. They have a lobster clasp so they can hook on anywhere! Benji was sooooo excited about these tags. The day that they arrived he went through his entire closet and pulled out every jacket that he owned so that I could attach the tags to them. Oscar was excited about putting them on his lunch bag so it would replace the huge luggage tag that I currently had on it. I was really impressed with the look and style, especially that they were double sided. Simple yet functional. Perfect.
All ready the zipper tag has saved a new hooded sweatshirt from the lost and found at school. Oscar left it outside at recess and because I was in a panic about losing it I sent my husband to the school to go find it. Being a guy, he doesn't really remember what his son's clothes look like, especially when he is digging through a ton of strange kids clothes. He knew it was black but that was about it. When I told him to look for the zipper tag he quickly spotted the hoodie in the crowd. I was so glad that we were able to save a jacket!
Buy It!
You can purchase a package of ten 3/4" circle zipper tags from Label Daddy for $24.95.
The backpack label is included in the
school pack
along with 45 Extra Small, 30 Small, 20 Medium, 10 Large, 18 Mini shoe labels, 8 Shoe and 4 Zipper Tags. This entire collection of 132 labels is only $40.
Save 20% by using the discount code
SummerFun
Win It!
Label Daddy wants to help one lucky Pretty Pink Momma reader get organized by graciously offering to giveaway a $50 gift card!




How to Enter:

This giveaway is now closed

. Visit LabelDaddy.com and comment back on this post and tell me one label that you saw on the site that you would like for yourself -

do not include the zipper tags, backpack labels or the school pack that was mentioned in this post

.

Giveaway open to US and Canada only.
Get Extra Entries!
Remember to leave a comment for each extra entry
Get

THREE

Extra entries for entering any other Pretty Pink Momma giveaway. Leave three comments for each giveaway you enter. - Check back often for new giveaways to gain extra entries
Get

FIVE

Extra entries for becoming a Facebook Fan of Pretty Pink Momma and the Label Daddy, leave five comments.
Get

FIVE

Extra entries for posting about this giveaway on

your

Facebook wall. Leave the url of the wall post in your first of five comments
Get

THREE

Extra entries for following Pretty Pink Momma with Google Friend Connect, if you all ready follow just put that in one of your three comments
Get

TWO

Extra entries for grabbing my

new

button, leave two comments
Get

SIX

Extra entries if you Subscribe Via Email to Pretty Pink Momma posts, leave six comments -

you must activate your email subscription for these entries to count.

Get

THREE

Extra entries if you Follow PrettyPinkMomma and Label Daddy on Twitter and tweet about this giveaway. Leave the tweet url in one of your three comments. Please copy and paste this into your tweet:

#Win
a $50
#giftcard
from @
LabelDaddy
perfect for all of your
#kids
labeling needs!
#Giveaway
ends 6/30.
#label
#camp
http://is.gd/cJS5L
Get

TWO

extra entries per day for tweeting daily - leave the tweet url in your comment for each extra tweet
Get

TWO

extra entries per day for retweeting my tweets about this giveaway - leave the tweet url in your comment for each extra retweet
Get

THREE

Extra entries if you blog about this giveaway

OR

submit this giveaway on any giveaway listing site - leave the url in one of your three comments.
Get

THREE

Extra entries if you sign up for MyLikes, Sponsored Tweets, Swagbucks or Inbox Dollars using my referral buttons located in the Earn Cash sidebar box.

Add three comments per site that you sign up for.

Get

FIVE

Extra entries if you Stumble this post, leave five comments
Get

TWO

Extra entries by adding Pretty Pink Momma to any social bookmarking site - just be sure to let me know which one in your comment. Add two comments for each site.

The bottom of each post is now fully equipped with several different sharing options for your convenience!



Good Luck to all that enter!

This giveaway is open until Wednesday June 30th.

One winner will be chosen using the Truly Random Number Generator widget located in the footer. The winner will have 48 hours to claim their prize or a new winner will be chosen.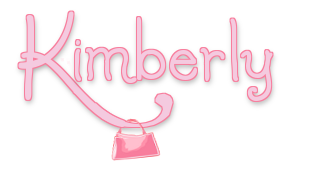 *I share my 100% honest thoughts and opinions in all posts. For product reviews I am only compensated in product for the sole purpose of writing an honest review. Please refer to my disclosure policy or email me if you have any questions.*