Now I know what your thinking, I must be talking about my children. But I'm not. I am talking about my husband's little brothers, whom I completely feel are like my very own little brothers. I started dating my husband when I was 18 and his little brothers were just 4 and 5 years old. Today they are 17 and 18!
I guess what brought about this feeling of nostalgia is the fact that the 18 year old will be graduating high school in just over a month and it got me thinking that it didn't really seem like that long ago that I graduated high school myself. But in truth - its been 14 years - ugh. Yep. It's official, I'm old.
According to those two kids anyways.
I remember being their age and I hated getting advice from my older brother and his then girlfriend now wife. The advice always started something like this, "Oh, you make me feel so old! When I was your age...." and at that time all I heard was "blah ... blah ... old."
Now I find that I am that annoying older sibling's wife and I can't help but offer advice to them when I think they need it. I am the one that gets the eye rolls now! I admit, it stings a bit that they only sorta value my opinion. I know that they are at that age where they think they know everything and real adults know nothing so I know not to take it personally. For the most part that is...
However, I have to say that I am so very proud of the young men that they have become. Obviously my MIL does a great job raising her boys and I can only hope that I can raise mine half as well. The 18 year old is the first one of his brothers to graduate high school, the moment that I know my MIL has been waiting forever for.
The 17 year old is ridiculously smart, the top of his class and I know that next year when he graduates it will be just as emotional for our family if not more. He will be taking his SATS in two weeks and this honor student definitely doesn't have a need for
Study Point
. He is all ready starting to get letters from colleges regarding scholarships. His future's so bright even I have to wear shades!
My little boys look up to their Tios so much, I can only hope that one day they will follow in their footsteps and make me just as proud as my MIL is.
It is nice to know that they will be there for my boys just as we have been there for them as they were growing up. Undoubtedly the cycle will continue when my boys will eventually give them the disapproving eye roll when they dole out their advice when they are older and wiser.
I can only imagine how old I will feel when that day comes!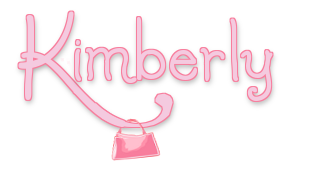 * cmp.ly/3/eg3n29