Yay! The kids are going back to school this week! You know what that means, labeling the crap out of anything and everything that I bought for them to take with them. My boys are notorious for losing their things. They just set stuff down wherever they go and expect that someone will find their stuff and magically bring it to them or put where it belongs. Which at home, I must admit, I am guilty of picking up after them more than I should which may be contributing to this behavoir. But seriously, I lose my cool after about the tenth time so in efforts to save my sanity and my voice I just pick up whatever it is myself.
However, at school, they are expected to pick up after themselves like big boys. Finally now that Oscar is in the second grade he knows this about school. He has lost a few things over the last couple years that never got returned because of his carelessness. Benji will be starting kindergarten this year and he is way worse at losing stuff at home so I am a little wary as to how its gonna go down this year.
So if your stressing out about this like I am you should totally check out one of the
Friends You Love
sponsors,
Mabel's Labels
! They have some super cute labels for everything that you could think of. They definitely have back to school covered too. I love their Bag Tags - totally gonna order some, and their Back to School combo packs can't be beat!
Check it out! Mabel's Labels caters to mommy's needs too! There are labels for household items and they even offer cute Mama Cards. Take a look!
I think that Mama Cards are a fantastic idea! I can't tell you how many times I have been at my son's school and got talking with another mom and wanted a way to give her my contact info. Even at the park it can be awkward meeting other parents and I think that these cards are a cool way to show that you are interested in getting to know them better. Plus it puts the ball in their court. If they like me they can email me or if they don't they can just toss it. The beauty of these cards is that you can put anything that you like on it. If you work from home they can be your business card or whatever you need them to be.
In celebration of International Women's Friendship month Mabel's Labels has given me a set of Mama Cards of my very own! I am really excited about this because I most likely will be moving very soon to a new area and they will be great to hand out to new moms that I meet.
This is what mine look like!
Buy It!
You can buy some
Mama Cards
of your own at Mabel's Labels for $29.00. Each order includes 100 cards that are 5-3/4" x 4-3/8" in size.
Win It!
In celebration of Women's Friendship month Mabel's Labels is offering one lucky Pretty Pink Momma reader a set of Mama Cards so you can get working on making more friends!
How to Enter:
This giveaway is now closed. Visit Mabel's Labels and comment back on this post telling me which design of Mama Cards you would choose if you were the winner.
Giveaway open to US and Canada only.
Congratulations to Oka!
Get Extra Entries! Remember to leave a comment for each extra entry
-Get
THREE
Extra entries for entering any other Pretty Pink Momma giveaway. Leave three comments for each giveaway you enter. - Check back often for new giveaways to gain extra entries
-Get
TWO
Extra entries for becoming a Facebook Fan of
Pretty Pink Momma
and
Mabel's Labels
, leave two comments.
-Get
TWO
Extra entries for posting on
Mabel's Labels Facebook Wall
:
Celebrate Women's Friendship month and enter to win a set of Mabel's Labels Mama Cards from Pretty Pink Momma! http://tiny.cc/mpk4o
-Get
TWO
Extra entries for following Pretty Pink Momma with Google Friend Connect, if you all ready follow just put that in one of your two comments
-Get
TWO
Extra entries for grabbing my new button, leave two comments
-Get
FIVE
Extra entries if you Subscribe Via Email to Pretty Pink Momma posts, leave five comments -
you must activate your email subscription for these entries to count.
-Get
THREE
Extra entries if you Follow
PrettyPinkMomma
and
Mabelhood
on Twitter and tweet about this giveaway. Leave the tweet url in one of your three comments. Please copy and paste this into your tweet:
Celebrate Women's Friendship Month with a @mabelhood Mama Cards #giveaway from @PrettyPinkMomma #FYL #businesscards http://tiny.cc/mpk4o
-Get
ONE
extra entry per hour for tweeting, - leave the tweet url in your comment for each extra tweet
-Get
FIVE
Extra entries if you Stumble this post, leave five comments
-Get
TWO
Extra entries by adding Pretty Pink Momma to any social bookmarking site - just be sure to let me know which one in your comment. Add two comments for each site. The bottom of each post is now fully equipped with several different sharing options for your convenience!
Good Luck to all that enter!

This giveaway is open until Saturday Sept 11th.

One winner will be chosen using the Truly Random Number Generator widget located in the footer. The winner will have 48 hours to claim their prize or a new winner will be chosen.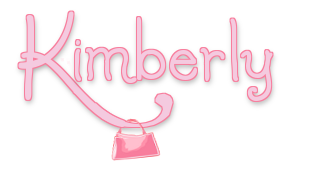 *I share my 100% honest thoughts and opinions in all posts. Please refer to my disclosure policy or email me if you have any questions.*