Welcome to week number 2 of the Scott Naturals 4 Week Test Drive! Last week I introduced you to the purpose behind the 4 Week Test Drive, to read more
click here
. Also last week Scott Naturals offered a Scott Naturals hybrid paper kit to one Pretty Pink Momma reader. Congratulations goes to
Sohomalina!
Last week's theme was all about tips for going green. I listed several tips that I found useful but I also asked giveaway entrants to provide tips as well. There were some really great tips that were mentioned so I thought that they deserved a mention this week. Here are some of my favorites:
Take shorter showers to reduce water consumption daily.
Be mindful of gasoline consumption by walking or riding a bicycle, if you have to drive try to combine tasks and use routes that take the least amount of fuel.
Use cloth napkins for meals and cloth towels for washing hands instead of paper products.
In nice weather hang dry your clothes outside and then toss them in the dryer for only a few minutes with a dryer sheet and they will come out soft - saving 90% energy!
For more great
going green tips
please read last week's post and the readers comments as well. I know you will get some super ideas that are simple to implement into your lifestyle!
Scott Naturals Partnership with the National Wildlife Federation Partnership
As part of the 4 Week Challenge promotion Scott Naturals has partnered with the
National Wildlife Federation
and will be making a donation of up to $25,000 in support of the NWF.
Here's how it works:
Last week was awesome! Everyone tweeted and posted on their walls in an effort to spread the word. Thanks to everyone for your help and support! Please continue to spread the news so we can reach our goal of $25 clicks!
Please take advantage of Facebook and Twitter,

you can use the #ScottNaturals or #ScottTestDrive hashtag

, to share this link with everyone you know so that we can reach our goal of a $25,000 donation to the National Wildlife Federation
Enjoy The Great Outdoors in Celebration of Earth Month
This week in honor of the National Wildlife Federation the theme for celebrating our Earth is enjoying the great outdoors.
One way that we show our appreciation for the environment is by spending time outside and bonding with nature's beautiful surroundings. By spending time outside its gives us all an appreciation for what we need to preserve, not only for ourselves but for our children. Not to mention it is a huge bonding opportunity for parents and children.
By spending time with our children outdoors we are teaching them the value of preserving and protecting our environment. If children don't get the chance to play outside and experience different ways of exploring what nature has to offer it could have catastrophic results when they grow into adults. They may not understand the need to teach others, including children of their own, the importance of preserving our Earth.
The National Wildlife Federation wants to encourage parents to provide opportunities each day for their children to go outside and play. They have several ideas on their website so that parents can keep it fresh and interesting. Some of my favorite things to do outdoors with the kids include nature walks, searching for shells at the beach, fishing and I would love to take the kids camping.
My husband and I due to work schedules and other commitments haven't been the best role models when it comes to exploring nature. We have been talking a lot this weekend about camping and how we'd like to take the boys this summer because they have never been. I think that camping is so important and it teaches a great deal about nature and our role in keeping it safe. Plus its SO much fun! My boys love playing video games and it will be so nice for them to get away from electronics and just spend time as a family, bonding with nature and each other.
I remember going camping with my family when I was a kid and it was so great. I also was a girl scout and I camped several times a year with the girls in the troop. I loved singing and telling stories around the campfire. Almost as much as I loved the SMORES! My husband and his family never camped so all though he really wants the boys to experience camping together he really has no idea what its all about and why its so relaxing. I can't wait to share this with him so he can see for himself the positive impact that it will have on the kids.
Win It!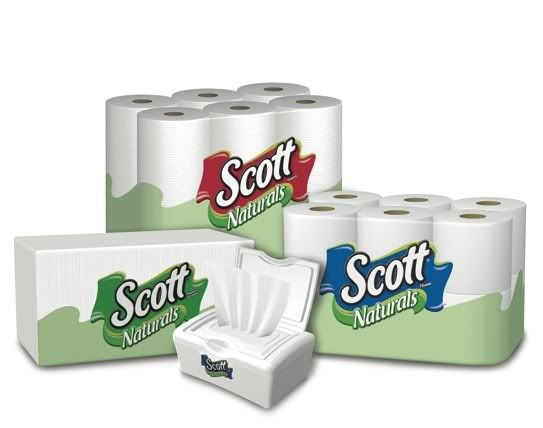 In celebration of Earth Month and the Scott Naturals hybrid paper products, Scott Naturals is offering one Scott Naturals kit to a Pretty Pink Momma reader each week over the next three weeks! Each kit includes Scott Naturals Tissue, Scott Naturals Towels, Scott Naturals Napkins and Scott Naturals Flushable Wipes.
And Don't Forget about the Scott Naturals Pledge....
Between April 4 and September 30 you can go to www.ScottBrand.com/Naturals and make the pledge to participate in the 4 Week Test Drive.
By taking the pledge you are automatically entered for a chance to win a Ford Fusion Hybrid Sedan!
How to Enter:
Visit
www.ScottBrand.com/Naturals
and take the pledge to participate in the Scott Naturals 4 Week Challenge. Comment back on this post telling me that you took the pledge
and
also please tell me how you spend time appreciating the great outdoors.
Congratulations to purplelover04!
Get Extra Entries!
Get one extra entry per day for tweeting about the unique URL that once clicked upon will donate $1 toward the National Wildlife Federation for each unique click - up to $25K. Put this in your tweet:
Prizing: Limit one prize per person per week in the giveaway, regardless of the number of entries submitted between this and all other participating blogs. One person can win up to four times during the four weeks of the giveaways, but only one time each week.

Eligibility: Open to legal residents of the 50 United States and District of Columbia who are 18 years of age and older at time of entry. Employees of TheMotherhood.com, its affiliates, subsidiaries, advertising and promotion agencies and their immediate family members and/or those living in the same household of each are not eligible to participate.

Winner Selection: One winner from each participating blog will be selected in a random drawing during each week of the promotion using www.random.org or comparable service. Winners will be notified by email. In the event the winner doesn't respond within 48 hours of first notification attempt, prize will be forfeited and an alternate winner may be selected.

Fulfillment: TheMotherhood.com will ship prizes when giveaway winners have been announced and a mailing address has been provided. Allow 3-4 weeks for delivery.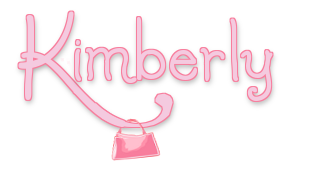 *I received a Scott Naturals 4 Week Test Drive kit for review and a stipend from TheMotherhood.com and Scott Naturals for my participation in this 4 week promotion. All thoughts and opinions expressed are my own. Please refer to my disclosure policy or email me if you have any questions.*