I started this blog two and half years ago and I have yet order business cards. I have to say, its kind of embarrassing when I meet people and they want my information and I have to write it down for them or just hope that they remember what I told them. This year I am planning on attending a couple of blog conferences and telling people who I am and hoping they remember just won't do. I am so happy to say that I finally have some amazing, chic and stylish business cards thanks to Tiny Prints.
About Tiny Prints


Tiny Prints provides simple, modern and unique stationery from Fathers Day cards to graduation announcements, graduation invitations, thank you cards, business cards, and even custom wedding invitations. Offering exclusive designs from the nation's top designers, easy card personalization, a powerful preview engine and top-notch customer service and paper quality, their designs have been lauded by numerous television networks, publications and celebrities. With Tiny Prints by your side commemorating every holiday and momentous occasion is a cinch! They offer perfect party invitations for every occasion and memorable personalized photo-gifts like notebooks, photo cards, photo books and calendars.
I adore my new business cards! They were really easy to make but I have to admit I spent about an hour choosing which design I would go with from the selection of designs available. The options are so varied and different but all them look stylish and modern. Some were square, others opened up, some were vertical but all of them looked great. After much deliberation I finally settled on the Simply Refined design. I loved the colors and the simple understated elegance of the design. Here is how my card turned out, isn't it perfect?

Aren't they beautiful? I know what you're thinking, the phone number is missing! Seriously, its really there - I erased it - I'm not planning on blasting my phone number to the world wide web... just yet anyways. Oh and I have to say that I love the font used for my name because its extremely similar to how I write my signature, which I thought was pretty fantastic.
Designing the card itself was a pretty straight forward process. Just follow the steps and you have a professional business card in minutes. On many styles you can add an image but because I am going through a site design starting this week I wanted something would be true to me and my blog no matter what the design. After I designed the card and approved the proof they arrived within a week.
The day I got the cards I immediately opened them up, eager to hold the finished product in my hands. I was so pleased to see that the cards were exactly what I had imagined. They looked and felt so professional. The cards were a very nice weight and texture that really upped the elegance and feel of the entire card. I couldn't wait to get started on handing these little babies out!
I didn't have to wait long either! That same week I went out to dinner with my best friend and as we were getting seated I was in the middle of showing her how cool my cards were. The waiter came to the table while I had them in hand and asked me what they were for. When I mentioned I had a blog and they had all of my blog info he got so excited. It turns out that he was running a few blogs himself and was working on learning ways to expand his audience and wanted to pick my brain. He and I chatted so much about blogging and it was so nice to meet someone in an unexpected way that was so interested in my blogging experience. Needless to say he took one of my brand spanking new cards and I didn't have to be embarrassed for not having such an essential networking tool.
If you are in the market for new business cards I definitely would recommend checking out Tiny Prints for unique, stylish and one of kind options. You can find them at
www.TinyPrints.com
and be sure to like them on
Facebook
for access to fan discounts and twitter
@TinyPrints
for their latest news and updates.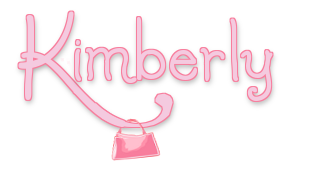 *I received 100 business cards for review purposes only. All thoughts and opinions expressed are my own and no other monetary compensation took . Please refer to my disclosure policy or email me if you have any questions.*