Emilio has been dying to try on his big brother's Storm Trooper Helmet. We finally gave in last night and let him give it a whirl. He's all helmet and no baby! He was so giddy with laughter and cried when we took it off of him. Too cute!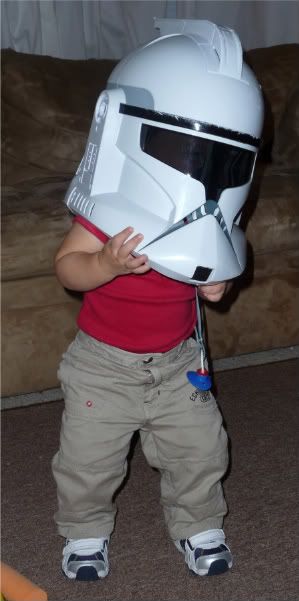 For more Wordless Wednesday check out
Five Minutes for Mom
.