One night while I was getting my Twitter party on, Benji wanted to decorate the tree. I told him that I would help him as soon as I was finished with what I was doing. Well, apparently Benji couldn't wait. When I was finished with the party I went see what he had been up to and I found a beautifully decorated tree, the bottom third of the tree that is! He did a fantastic job too! Can you believe he unloaded two whole containers of ornaments on just the bottom? I totally would have kept it like that too because I have enough ornaments to fill the rest of tree up but I had to move them. If I didn't they would surely have been destroyed by Emilio. This is his first Christmas that he is able to walk around and cause Christmas tree mischief. Benji was so disappointed, so I took pictures so that we could forever remember the great job that he did, even if we had to rearrange them.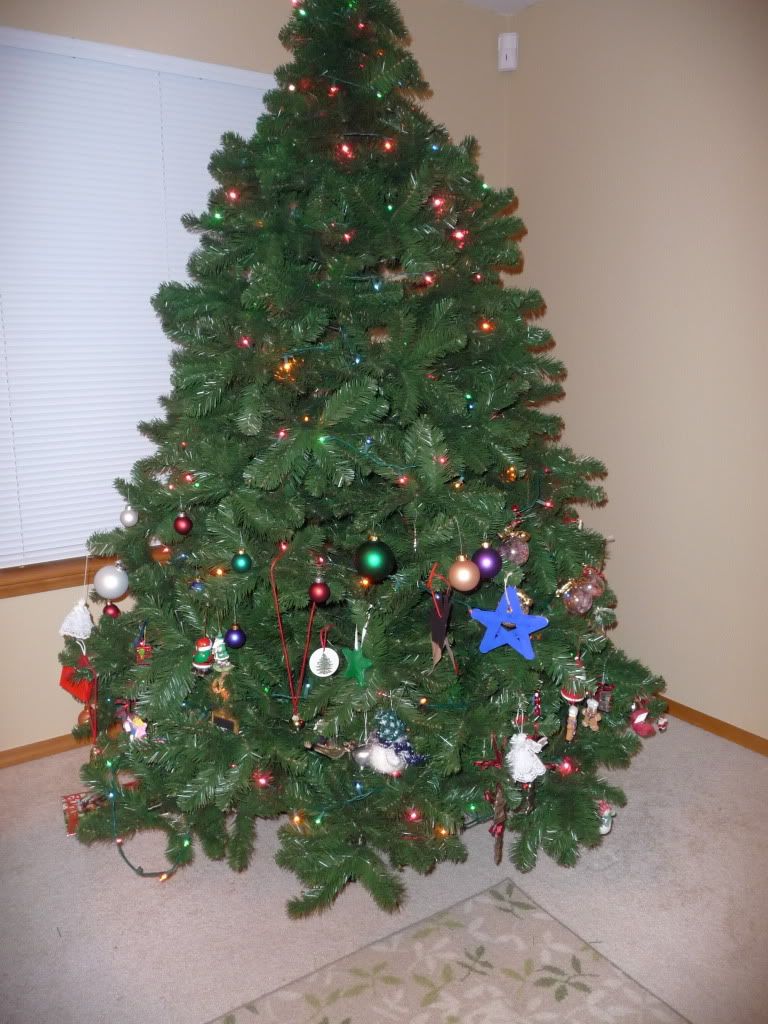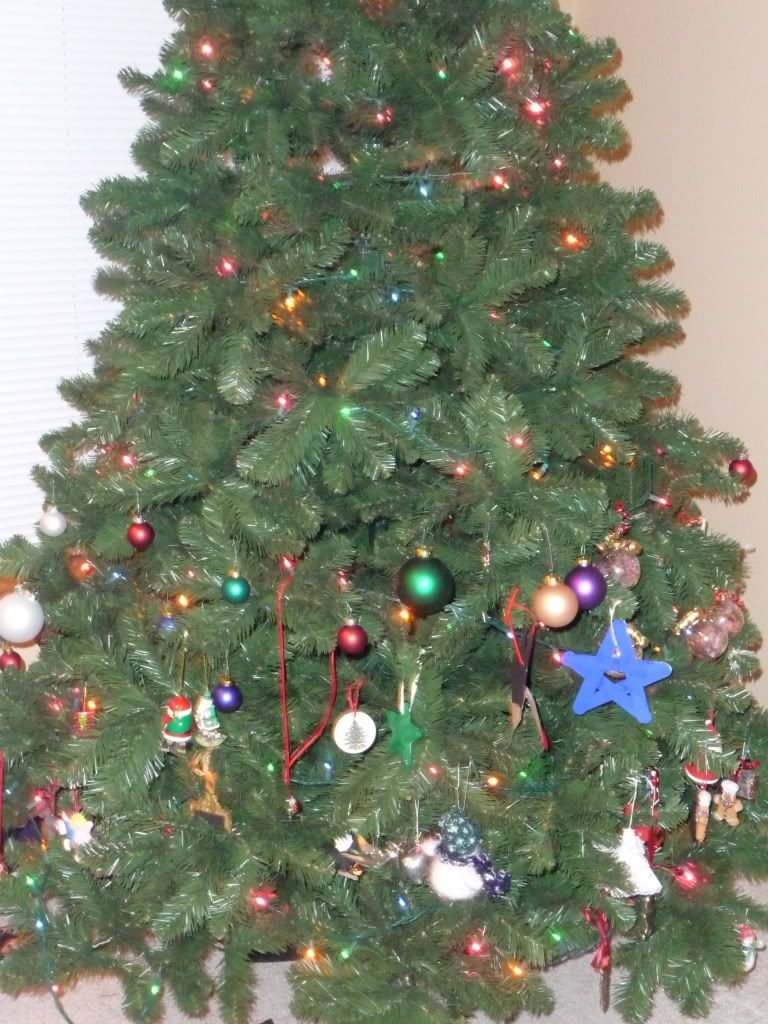 For more Wordless Wednesday go check out
Five Minutes for Mom
.