Being a busy mom of three boys ages 6 and under my day is filled with diaper changes, school buses, homework and lets not forget the constant cooking and cleaning up that is required to keep this well oiled machine I call life running.
On top of all that my husband works 70-80 hours a week so by the time he gets home from work at 8 o'clock at night after a long day with the boys my wifely duties kick in. Most nights we don't even start dinner until the boys are in bed so we generally eat around 9 or 10, depending upon what I cook and how long it takes. Which then leaves just enough time to eat dinner, watch a little TV and then get to bed and start the cycle all over again.
During my days there is simply not enough time to fit in exercising, eating right and all things that I want to do for myself. Most days I am too exhausted to do anything other than shower or watch TV while my littlest one is napping. In addition to being a mommy and wife, I do the grocery shopping, meal planning, pay all the bills and balance our budget, take care of all the various weekly appointments that my children have and more. Oh yeah, and did I mention that I work part time on the weekends too? On average I get about five hours of sleep which is not near enough.
A couple of weeks ago I was watching The View and Ellen Pompeo was on. She was there promoting Grey's Anatomy of course but also a new campaign that she is a spokeswoman for. The campaign is called
Choose You
and it is promoted by the
American Cancer Society
. Here is a clip of Ellen Pompeo explaining the Choose You Campaign.
The Choose You campaign was launched in an effort to help women make their health a priority in their lives. If women are better able to commit to themselves by prioritizing their health and engaging in a healthy lifestyle they will become role models for their children, family and friends.



Findings from the American Cancer Society's 2010 Choose You Survey

-

(Taken from the press release)



In March 2010, the American Cancer Society conducted a national online survey of approximately 2,000 U.S. females ages 25-64 to examine women's health behaviors and needs. According to the survey, women want better health, but fall short of achieving it. The survey found that 95 percent of women feel the need to improve their health, yet approximately three out of five women put others' health before their own. When it comes to women's specific health behaviors, the survey reveals some eye-opening findings:



· 90 percent say they fall short of eating a healthy diet





· 85 percent don't get the minimum daily exercise of 30 minutes a day, five days a week recommended by the U.S. government





· 76 percent don't always protect their skin from the sun





When asked to pick one day to focus on themselves and their health each year, the majority of women (65 percent) chose their birthday. By empowering women with the tools and resources to take care of themselves and help prevent cancer, the Choose You movement is another way the American Cancer Society -- the official sponsor of birthdays -- is helping to create a world with less cancer and more birthdays.




The Choose You Commitment



As part of the Choose You movement, women are encouraged to sign a Choose You Commitment, an online pledge to reach a specific, individual health goal. At ChooseYou.com, women can choose from five different health categories: Eat Right; Get Active; Get Recommended Health Screenings; Protect Your Skin; and Quit Smoking. Participants give a minimum five dollar pledge once they sign a Choose You Commitment to incentivize them to stay on track. They can also ask friends and family to support them. Scientific research suggests that women who have a "stake in the game", as well as social support from friends and family are more likely to be successful at accomplishing personal health goals. Choose You participants and visitors to ChooseYou.com will have access to online support and tools such as a calorie calculator, virtual dietitian, nutrition and activity quiz, smoking cost calculator, prevention and early detection videos, and a desktop helper with daily health tips.



Out of the four pledge choices mine was clear. I have all ready starting caring for and protecting my skin plus I usually do make the time for regular health screenings and I quit smoking several years ago. I went to ChooseYou.com and made my pledge to get active. Of course I want to eat healthier but for me I know that when I am more physically active that I tend to make healthier food choices. Its like my brain clicks and they just go hand in hand. It is a huge challenge for me to fit this into my day and has been on my personal "To Do List" forever. I really do want to make this change and reap the rewards of a healthy body. I also want my kids to see my efforts and hopefully they will learn from my mistakes and take care of their bodies much better than I do mine.
In addition to Ellen Pompeo as the celebrity ambassador the Choose You campaign has two national presenting sponsors, Sprite Zero and Walgreens. In addition Neutrogena is a national program sponsor. All of these great companies are proud to partner up with The American Cancer Society and be a part of the Choose You movement by encouraging women to maintain a healthy lifestyle and to get regular health checks in an effort to prevent cancer.
You Can Win a Choose You "Get Healthy" Gift Bag!
For sharing information about the Choose You campaign I was given a "Get Healthy" gift bag. As you can see its filled with lots of great goodies! The "Get Healthy" gift bag includes:
* Karin's Garden - Turquoise Leather Petite Flower with Crystals Pin/Clip Duo (ARV $58)
* $10 Walgreen's Gift Card
* Neutrogena Age Shield + Repair SPF 55 Sunblock (ARV $10.99)
* Choose You
Ladies Tee
(ARV $8.99)
* Choose You
Stainless Water Bottle
(ARV $5.99)
* Choose You
Enamel Flower Lapel Pin
(ARV $2.99)
* Choose You & Sprite Zero ball point pens
* 3 Sprite Zero $1.00 off coupons
One lucky Pretty Pink Momma reader will win a "Get Healthy" gift bag - Total ARV of $100!
How to Enter:
Giveaway is now closed.

Visit ChooseYou.com and comment back on this post telling me which healthy habit that you are most in need of adopting into your lifestyle (i.e. Eat right, get fit, stop smoking, protect your skin, get regular health checks).
Giveaway open to US residents only
.
Congratulations to Nicole C.!
Get Extra Entries!
Remember to leave a comment for each extra entry
- Get
TWO
Extra entries for sharing in a comment how you maintain a healthy lifestyle, two comments
- Get
TWO
Extra entries for sharing healthy lifestyle tips - two comments per tip
- Get
THREE
Extra entries for entering any other Pretty Pink Momma giveaway. Leave three comments for each giveaway you enter. - Check back often for new giveaways to gain extra entries
- Get
FIVE
Extra entries for becoming a Facebook Fan of
Pretty Pink Momma
and
Choose You
, leave five comments.
- Get
FIVE
Extra entries for posting about this giveaway on
your
Facebook wall. Leave the url of the wall post in your first of five comments
- Get
THREE
Extra entries for following Pretty Pink Momma with
Google Friend Connect
, if you all ready follow just put that in one of your three comments
- Get
TWO
Extra entries for grabbing my
new
button, leave two comments
- Get
SIX
Extra entries if you Subscribe Via Email to Pretty Pink Momma posts, leave six comments -
you must activate your email subscription for these entries to count.
- Get
THREE
Extra entries if you Follow
PrettyPinkMomma
and
acschooseyou
on Twitter and tweet about this giveaway. Leave the tweet url in one of your three comments. Please
copy and paste
this into your tweet:
#Win a "Get Healthy" Gift Bag (ARV $100) from @acschooseyou! #Giveaway ends 6/23 http://is.gd/codXV #giftcard #cancer http://is.gd/cz0l5
- Get
TWO
extra entries per day for tweeting daily - leave the tweet url in your comment for each extra tweet
- Get
TWO
extra entries per day for retweeting my tweets about this giveaway - leave the tweet url in your comment for each extra retweet
- Get
THREE
Extra entries if you blog about this giveaway
OR
submit this giveaway on any giveaway listing site - leave the url in one of your three comments.
- Get
FIVE
Extra entries if you Stumble this post, leave five comments
- Get
THREE
Extra entries if you sign up for MyLikes, Sponsored Tweets, Swagbucks or Inbox Dollars using my referral buttons located in the sidebar.
Add three comments per site that you sign up for.
- Get
TWO
Extra entries by adding Pretty Pink Momma to any social bookmarking site - just be sure to let me know which one in your comment. Add two comments for each site.
The bottom of each post is now fully equipped with several different sharing options for your convenience!
Good Luck to all that enter!

This giveaway is open until Wednesday June 23rd.

Two winners will be chosen using the Truly Random Number Generator widget located in the footer. The winner will have 48 hours to claim their prize or a new winner will be chosen.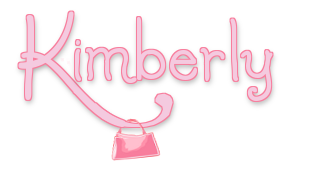 *I share my 100% honest thoughts and opinions in all posts. For this post I was only compensated with a "Get Healthy" Gift Box for the sole purpose of sharing information regarding the Choose You Movement. Please refer to my disclosure policy or email me if you have any questions.*