This is a Sponsored Post written by me on behalf of Zenni Optical. All opinions are 100% mine.
If you wear eyeglasses and you are in need of affordable and fashionable styles to choose from you simply must check out
Zenni Optical
. I personally don't have the need for glasses in general but I do have problems with my vision when driving at night. That is the only prescription I have and its for just slightly magnified vision to help me better see where I am going at night. I lost the pair of glasses that I was originally prescribed and never replaced them because I thought that it would be too expensive, especially seeing as I don't drive at night very often.
At Zenni Optical they have glasses as low as $8 a pair! I had no idea that fashionable eyeglasses could be this affordable. As I flipped through the options I was pleasantly surprised to see just how many there were to choose from. It took me forever to finally decide which ones I liked best. Finally I settled on these babies:
The ordering process was really simple and I was impressed that I was able to order them with minimal issues. Being someone that doesn't ordinarily order prescription glasses I thought that it would be a bit more challenging to get through the ordering process. I still can't believe that the ones I chose were only $8!
So you could see for yourself just how easy this process was I created a video and uploaded it to YouTube.
As you could see I had trouble figuring out what PD was but after reading the tutorial I was able to figure it out and proceed with my order. Start to finish it took only about five minutes. If I was experienced at ordering prescription glasses I think that it would have only taken about two or three minutes at most. During the order process I made one mistake that Zenni Optical notified me about by email to correct before my order could be placed. I accidentally asked for +1.25 for one eye and -1.25 for the other. Obviously I meant to order them both the same but it was really awesome that Zenni Optical noticed the discrepancy and checked with me first before placing the order. I would have been so mad at myself if the order had gone through exactly as I had placed it and realized after the fact that it was my mistake as to why my glasses were screwed up. So thank goodness they checked with me first!
In just three short weeks my new glasses arrived safe and sound. They were securely packaged in a small box and even came with a plastic case and cleaning cloth. Check me out in my new glasses! I was going for the Lisa Loeb look - what do you think? We could be twins right? Well, maybe not.... I'll let you be the judge!
All in all, ordering my new glasses from Zenni Optical was easy peasy! The prices are so great that you could order ten pairs and switch your glasses around all the time to match your outfit, mood or whatever. Affordability is the number one concern these days with most folks. For me personally I don't like spending a lot of money on things like glasses because I live with three little menaces that find glasses to be a toy. If one of my sons' broke this pair I would be upset but quickly get over it because I know that I could easily replace them without breaking the bank.
Zenni Optical is a perfect solution for parents in need of eyeglasses for their children. Parent's would no longer need to worry about their kids losing their expensive glasses at school. Or worry that their kid will break them leaving mom and dad to fork out the cash for new glasses. I think that parents will love the fact that they can allow their child to express their individuality through their glasses and kids will love all of the options to choose from. Truly a win win situation.
So if you or your child are in need of glasses hop on over to Zenni Optical and check them out!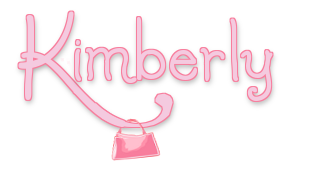 *I share my 100% honest thoughts and opinions in all posts. Please refer to my disclosure policy or email me if you have any questions.*