Aquafresh Supports Moms that Work Beyond - $50 Walmart Gift Card Giveaway plus a chance to be entered to win a $500 Walmart Shopping Spree and More!
Aquafresh Realizes that Moms Work Beyond
As a mom you and I both know that there are many trials and tribulations that being a mom brings. No matter what those are for each of us it just simply doesn't compare to what we receive in return. At the end of the day its all worth it, every second of it, because in all honesty we do what we do out of love, and the love that we get in return for our efforts. I revel in the fact that nobody else's kisses make my sons' bumps and bruises less painful. The smile that they beam at me when I innately know just what they need without them having to say a word. That is what being a mom is to me, a unique bond that I - and I alone - have with my children, and I am grateful for the title.
That being said everyone knows that being a wife and mother is a thankless and never ending job. In the role of wife and mother you will wear many hats. You will do things that you never ever thought that you were capable of doing all for the sake of your family. Among those hats are teacher, janitor, accountant, nurse, referee, confidant and more, the list goes on and on. We love our families so much that many moms are willing to work beyond the call of duty simply to make life easier for those that are closest to us.
The folks at
Aquafresh
realize this about moms and has been committed to going beyond for moms by providing them with oral care tips for the whole family as well as discounts and innovative products for a healthy smile. Their latest being ISO-Active Whitening that works beyond paste for a whiter and brighter smile. To learn more about this product visit Aquafresh.com and while your there you can grab a coupon for
$1.00 off this new whitening toothpaste
.
Aquafresh wants to hear your stories about how as a mom you have gone beyond the call of duty by rewarding you with a chance to win a $500 Walmart shopping spree as well as a years supply of Aquafresh product. In addition to those great prizes the grand prize winner's Mom Works Beyond story will be showcased on the Aquafresh Fan Page for all to see!
Two Ways to Win!
I have been selected as an Aquafresh Brand Ambassador! I will be reviewing Aquafresh products and hosting giveways on their behalf throughout the year. To kick things off for the Mom Works Beyond campaign I have been enlisted to find out your stories about how you work beyond the call of duty as a mom. From the stories that are submitted two moms will be randomly chosen to win Aquafresh product and more.
The first winner will receive a coupon for Aquafresh ISO-Active Whitening toothpaste. In addition to the coupon they will be nominated by Pretty Pink Momma to be entered into the Grand Prize giveaway for the $500 Walmart shopping spree, a year's supply of Aquafresh product and their story shared on the Aquafresh Facebook page. The Aquafresh creative team will a choose a Grand Prize winner by July 7th.

The second winner will also receive a coupon for Aquafresh ISO-Active Whitening toothpaste as well as $50 Walmart Gift Card.
Here is an example entry of one of the ways that I work beyond for my kids,

All three of my boys have needed early intervention services. Oscar started speech therapy when he was only two and then went on to need occupational therapy. While he was getting therapy I always brought Benji along with me to the appointments. I am glad that I did because the therapists noticed that he wasn't developing correctly and recommend him for occupational therapy as well. Since that time, Oscar has blossomed and is no longer in need of services. Benji on the other hand has a severe speech delay that has hindered his ability to effectively communicate and learn how to socialize with other children and adults alike. He has been in speech therapy since he was two and is still in great need for it as a five year old. I am proud to report that he has made many gains this last year and will be entering kindergarten in the fall. All though his speech is only about 70-80% intelligible by others he is extremely bright and has learned to come out of his shell a bit and make friends this year.

I have gone beyond as a mom by learning how to become a speech therapist at home and teach not only Oscar, but Benji and Emilio as well, how to properly communicate through language exercises, signing and more. Being able to listen and understand my children when no one else could I became an interpreter in my own right. At times it has been tough to find the funds to pay for private speech therapy for Benji but it is something that he needs to help him develop into the bright young man that I know he will become. Which is also why I don't mind driving across town 25 minutes to take him to his speech therapist once a week and fight the insurance company that hassles us about paying their part. Its just what any mom would do for her children.
How to Enter:
Simply comment on this post and share with me an example of just one of the ways that you go above and beyond the call of duty as a mom.
Open to US only.
Submissions for this giveaway must be posted by June 8th, 2010.
Winners will be chosen using the Truly Random Number Generator in my footer. Both winners will have
24 hours
to claim their prize or new winners will be chosen.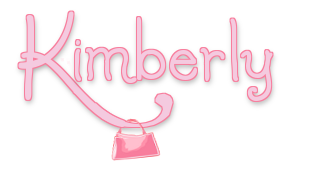 *I share my 100% honest thoughts and opinions in all posts. I was contacted for Moms Work Beyond campaign by M80 on behalf of Aquafresh. As an Aquafresh Brand Ambassador I will receive Aquafresh products to review and share my honest opinion of. Please refer to my disclosure policy or email me if you have any questions.*