Summer is nearly here and I still have some spring cleaning left to do. I save a lot of my big projects for the summer because that's when my parents and my inlaws are around to help watch my kids so that I can actually get something accomplished without interruption, start to finish. Which, believe me, is a miracle in my house!
One thing that I wanted to tackle a little bit earlier this year was the upstairs closets. About once or twice a year I have to revamp all the closets in the house to fit the needs of the occupant. A few months ago I finished the downstairs hall closet, the guest room closet and the boys walk in closet. Those were pretty easy because I needed to move things around and go through some clothes and toys and then they were done. Don't get me wrong it took some time and planning but there was tons of space to work with in all circumstances.
However, my master walk in closet and my upstairs linen closet were challenging in other ways. Everything that was in them, more or less belonged there. The biggest problem I had was storage space. Between the two closets I was running out of space for the gazillion pillows, comforters and other miscellaneous things that I had in there. I have been stumped as to how to find a simple, cost effective and easy way to store all of my stuff.
Space Saver Community
Luckily for me, I was introduced to the
Space Savers Community
! The Space Savers Community is dedicated to helping members save space and organize their homes using Space Bag products. They offer great tips and members of the community also share their space saving stories. For review I was sent a collection of Space Bags to help resolve my cluttered closet dilemma.
Space Bag Review
I don't know why I didn't think of using
Space Bags
before! I have seen the commercials dozens of times and always wanted to try them out. Needless to say I was super excited to get my closets organized and the clutter under control.
These pictures show some of the items in the Space Bags before and after the air has been vacuumed out:
The biggest things were the two super large King size comforters that I had been storing for the last several years. One of them is down and the other some poly-fill mix, but both took up a ton of space. It was amazing to see them fit into one Extra Large Cube!
Here are the before and after pictures of my closets. They look 100 times better thanks to the Space Bag solution:
Its so nice to not have to look at all the pillows and comforters clogging up my bedroom closet anymore!
I'm not going to lie, it was hard work! I definitely worked up a sweat fighting with the attachment on my Dyson to suck all of the air out of the bags. I did make things a little harder on myself by changing my mind and switching out what I wanted to have inside the Space Bags. As soon as you open the bag the air comes rushing out and the items go back to their original size so once I switched things around I had to get the Dyson out once again to shrink the bags.
In the end, it was
so
worth it! I was so proud to show my husband the Space Bags and what they did for our closets! He is such a skeptic and thought that the Space Bags were just another one of those as seen on TV things that was crap. He was the first to admit that he was so wrong! The closets were beautifully organized and it was all because of the Space Bags. He and I have both decided to buy a ton more of them to help organize the stuff that is holding our garage hostage. I can't wait to see what they can do in there!
Buy It!
Space Bags are sold at many popular retailers including Bed Bath and Beyond, Walmart, Target and Costco just to name a few. Space Bags have been helping people clean up their clutter for over fifteen years!
Space Bag Retail Price List
* Medium: $5.99
* Large: $6.99
* Extra Large: $8.99
* Jumbo: $10.99
* Large Cube: $8.99
* XL Cube: $11.99
* Jumbo Cube: $13.99
* Hanging Suit: $11.99
* Hanging Dress: $13.99
* Jumbo Stack Tote: $24.99
By joining the Space Savers Community you can get a one time coupon good for 20% off of a starter set of Space Bags plus members only benefits.
Win It!
In June the Space Savers Community is promoting their Clean That Closet Challenge to help those of us with cluttered and chaotic closets. If you have a messy closet that is in desperate need of organization you are definitely going to want to enter this challenge. The first one hundred entrants will receive one large and one extra large vacuum seal storage pack for free to help them get started on cleaning up their closets. One grand prize winner will receive a $1000 Bed Bath and Beyond gift card, a private consultation with certified professional organizer Kathi Burns and a supply of Space Bag products to organize their closets with.
How to Enter
First you need to visit
spacesaverscommunity.com
and register as a member. Its really easy and free to do so. Once you are a registered member complete the
entry form
by sharing in 500 words or less why you are in need of a closet makeover. You must also submit a photo or a short video that showcases your messiest closet. The essay portion is worth 60 points and the photo/video portion is worth an additional 40. For the full details visit the
contest rules
page.
Happy cleaning and good luck!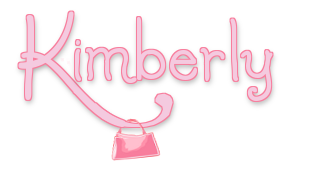 *I share my 100% honest thoughts and opinions in all posts. For product reviews I am only compensated in product for the sole purpose of writing an honest review. Please refer to my disclosure policy or email me if you have any questions.*