Are your kids getting enough fiber in their diets? I know that from personal experience my boys are very picky eaters. It wasn't until just last year that Oscar started eating more of variety of foods. Benji is going through this "I only want pizza and chocolate milk" stage and protesting every other food option available. Its no wonder that as parents we struggle to make sure that our kids are getting enough vitamins and fiber in their diets.
To be honest, I always worried about them getting enough vitamins but never gave fiber a second thought. It wasn't until Oscar came home from school one day early because he was having terrible stomach issues. The poor guy had diarrhea in his pants while at recess. This was not normal behavior for him. One of his issues is that he would never go to the bathroom, he would hold his stuff in all day long. The kid has an iron bladder and iron bowels - or so I thought. Because pooping himself became a very constant and embarrassing issue we took him to see his pediatrician. What I found out forever changed my outlook on fiber.
Little Oscar was all blocked up! He had an x-ray taken of his tummy and it showed that his colon was literally blocked with poop! It turns out that this type of blockage happens a lot to children his age but there was only one solution. He had to be put on Miralax, a laxative, for six months and we had to monitor his fiber intake. Children need fiber just as much as adults do to help ensure that their body functions optimally.
In 2009 the American Academy of Pediatrics increased the recommended daily fiber intake to 25 grams per day for children four and older. So how do you get kids to eat all that fiber? One thing that I found helpful was offering Oscar Fiber Gummies by Pedia-Lax.
Product Details:
* For kids ages 2-11
* Fiber helps promote regularity*
* 1.5 grams of fiber per gummy
* Source of fiber: Polydextrose
* Penguin-shaped gummies deliver fiber in a chewable, kid-friendly form
* Sugar-free, zero calories
* Great tasting, all natural fruit flavors
* Xylitol, the sweetener used in Pedia-Lax Fiber Gummies may reduce the risk of cavities
* Easy to incorporate into daily routine
* This product is not a laxative
*
Supplement Facts
* Dentist approved
Recommended serving:
* Kids 2-11: 1 gummy, 3 times daily
Our Experience with Fiber Gummies
Getting all of the boys eating more fiber is very tricky so I am glad that there are Fiber Gummies to help me. Luckily for me my boys love to eat the Gummy Vitamins so Fiber Gummies are very similar. Each of them took the supplement without any problems or complaint about the taste. They did notice that the smell was a bit different but that was about it. Why are they smelling them anyways? Boys are weird.
For me, the biggest problem I have is remembering to give it to them three times a day. So much goes on during the day that its tough not to get sidetracked. The easiest way that I have found to remember to give them their Fiber Gummies is to offer it with their three major meals.
So far, its working out well. I am glad that they are getting what they need - especially Oscar. I definitely don't want him to suffer with constipation or loose stools anymore.
Buy It!
The suggested retail price for a bottle of 60 gummies is $7.99. Fiber Gummies can be found at Target, Walgreens, online and other retailiers nationwide.

Visit www.fibergummies.com and you can get a $1.00 off coupon towards your purchase of Fiber Gummies. You can also use the "store locator" and find out where the product is sold in your area. The website also offers helpful tips for incorporating a high fiber diet into a busy family's lifestyle.
Win It!

One Pretty Pink Momma reader will win a bottle of Fiber Gummies for their family!



How to Enter:

This giveaway is now closed.

Comment on this post and tell me how Fiber Gummies will help your family

or

tell me what foods that your kids eat that are high in fiber.

Giveaway open to US and Canada only.
Get Extra Entries!
Remember to leave a comment for each extra entry
Get

THREE

Extra entries for entering any other Pretty Pink Momma giveaway. Leave three comments for each giveaway you enter. - Check back often for new giveaways to gain extra entries
Get

FOUR

Extra entries for commenting on any other PPM post that doesn't have a giveaway attached. Let me know which post in your first of four comments.

Get

FIVE

Extra entries for becoming a Facebook Fan of Pretty Pink Momma and the Pedia-Lax Fiber Gummies, leave five comments.
Get

FIVE

Extra entries for posting about this giveaway on

your

Facebook wall. Leave the url of the wall post in your first of five comments
Get

THREE

Extra entries for following Pretty Pink Momma with Google Friend Connect, if you all ready follow just put that in one of your three comments
Get

TWO

Extra entries for grabbing my

new

button, leave two comments
Get

SIX

Extra entries if you Subscribe Via Email to Pretty Pink Momma posts, leave six comments -

you must activate your email subscription for these entries to count.

Get

THREE

Extra entries if you Follow PrettyPinkMomma on Twitter and tweet about this giveaway. Leave the tweet url in one of your three comments. Please copy and paste this into your tweet:
Keep your #kids healthy with Fiber Gummies! #Win a bottle from @PrettyPinkMomma, #giveaway ends 8/10 http://is.gd/dyUvF
Get

TWO

extra entries per day for tweeting daily - leave the tweet url in your comment for each extra tweet
Get

TWO

extra entries per day for retweeting my tweets about this giveaway - leave the tweet url in your comment for each extra retweet
Get

THREE

Extra entries if you blog about this giveaway

OR

submit this giveaway on any giveaway listing site - leave the url in one of your three comments.
Get

FIVE

Extra entries if you Stumble this post, leave five comments
Get

TWO

Extra entries by adding Pretty Pink Momma to any social bookmarking site - just be sure to let me know which one in your comment. Add two comments for each site.

The bottom of each post is now fully equipped with several different sharing options for your convenience!



Good Luck to all that enter!

This giveaway is open until Tuesday August 10th.

One winner will be chosen using the Truly Random Number Generator widget located in the footer. The winner will have 48 hours to claim their prize or a new winner will be chosen.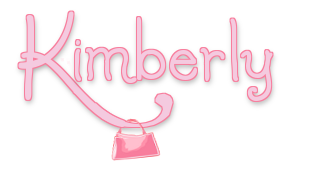 *I share my 100% honest thoughts and opinions in all posts. For this product review I was only compensated in product for the sole purpose of writing an honest review. Please refer to my disclosure policy or email me if you have any questions.*