If you haven't heard of IncrediBundles.com get ready to be excited! IncrediBundles.com offers thoughtful, useful and truly incredible gifts for new and expectant parents. If you are looking for the perfect gift or you are an expecting mom or dad creating a Registry, be sure to check out their Year of Diapers Subscriptions. An IncrediBundles.com 3, 6, 9 or 12-Month Diaper Subscription is one gift, speaking as a mother of three, that would always appreciated.
About IncrediBundles.com (
taken from their website
)



The Modern Baby Gift Basket




At IncrediBundles.com, we decided that the traditional baby gift-basket needed a drastic revision in order to truly meet the needs of new parents and babies. So we threw out the wicker basket, cellophane and paper shred and discarded the generic baby care products. In their place, we designed adorably chic reusable storage containers and filled them with the very best award-winning toys, books and products for babies – selected by experts and approved by parents. The result is our innovative line of IncrediBundles, each designed to address a specific area of an infant's development.



Buy It!
You can purchase a creative gift from IncrediBundles.com from less than $50!

Special Discount for Pretty Pink Momma readers!

Use the coupon code PINKMOMMA15 good for 15% off any product on the site!

Coupon expires 8/15/10
Win It!
The first 50 Pretty Pink Momma Readers who enter the IncrediBundles.com Happy Baby Contest will receive a free children's book!




Here's how it works:





Step 1:

Enter the Happy Baby Contest (http://incredibundles.com/section/happy-baby-contest/) for a chance to win A Year of Diapers and A Year of Triple Paste.



Step 2:

Send an email to happybaby@incredibundles.com with "Pretty Pink Momma" in the subject line. IncrediBundles.com will respond with instructions on how to redeem your free book.
BONUS - GET A SECOND BOOK FREE!
"Like" IncrediBundles.com on Facebook to get a second book for free!
Its so easy to enter! I'm going to enter this short video I made of my two year old, Emilio, a few months ago. I just love his laugh!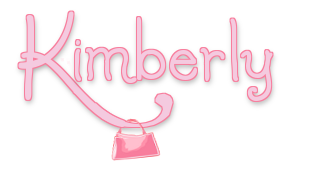 *
Disclosure
*