Looking For a Great New Way to Encourage Your Children to Read? Check Out the V-Tech V Reader - Review and Givaway
I may not be the most organized mom around but there are few things that I make a point to schedule for my kids, and one of the most important things is reading. Oscar just has just learned to this last year and he is so excited by it. His enthusiasm is rubbing off on my middle child, Benji, because he wants to be able to do everything that his big brother can do. It is really nice to see them both sitting on the couch together looking at a book. I also encourage Oscar to read to his little brothers because not only does it encourage his brothers to read but its also great practice for him.
When I was asked by
The Motherhood
to join in on their
VTech V.Reader
campaign and become a part of the VTech Voices Community I was more than excited. I knew that the boys would love it and I love encouraging reading in any way possible. I love reading to the boys but sometimes with our crazy schedules its not always possible. I love that the V.Reader is versatile, Oscar can practice his reading and spelling skills and Benji can have a story read to him. Of course, they both like playing the games!
VTech V.Reader Highlights
Interactive stories with touchscreen play
Great stories featuring your child's favorite characters
Storytelling comes alive with great animation and sound
Ideal for kids that are learning to read
Perfect for kids 3-7

Downloadable games will be available soon!
Oscar and Benji were super excited to try out this new reading system. I was excited to see it in action too. Below is a video of our very first experience with the VTech V.Reader - bear with me in the video, you can tell that we are all discovering how it works.
The Review
Overall I think that the V.Reader is a fantastic, engaging, fun toy that will be a very helpful tool for getting my boys excited about reading. I definitely recommend it to parents of children that are anywhere from preschool age to through second, possibly third grade.
Pros
Lightweight
I love that it is so interactive with the child
Offers stories with characters my kids are familiar with
Has a volume control switch
Easy to use and operate
Very engaging for both boys, neither one wanted to put it down
Love the Bookmark button, its really helpful for bathroom breaks or other reasons that they would need to leave it and come back to the V.Reader
Cons
The cover is great however neither one of my boys use it because they like having access to the screen at all times. Plus it gets tons of fingerprints on it which drives me crazy.

It is only meant for one child. The name and avatar is meant for one user. This is an area of contention at our house because Benji wouldn't even consider playing it unless he could change it to his name and avatar. Each time it gets played by a different user they change it, it would be nice if it was meant for more than one child.
I am worried about the durability of the product. We have purchased other great VTech items in the past because we love VTech but some of them have not been able to stand up against my rough and tumble boys. I am worried that after a few accidental drops and it won't work as well as it should. It looks like it should be more durable for a toy in this particular age group.

Family Reading Night Challenge
In video you can see that the boys and I are all cozied up on the couch, it is our favorite place to read books. Not only is it comfortable but we can all fit!
All though I encourage reading in our household we have never made a big event out of it. I think that it would be fun to have a Family Reading Night, with the challenge being coming up with some fun places or creative ways to celebrate Family Reading Night. Maybe this week we can go to the beach and bring some favorite books and the V.Reader along. Or for a night in I think it might be fun to build a Reading Fort in our family room and enjoy reading in the fort!
I could definitely use your help with some ideas. What are your creative Family Reading Night Ideas?
Buy It!
You can purchase a VTech V.Reader for $59.99 from Target, Walmart, ToysRUs and Amazon.



Win It!



One lucky Pretty Pink Momma reader will win a VTech V.Reader and one game cartridge to go with it! (ARV $80)




How to Enter:

Comment on this post and share with me your creative Family Reading Night ideas. For example, how do you engage your children in reading? What do you do to get both the kids and parents involved in reading as a family? Giveaway open to US only.







Get Extra Entries!

Remember to leave a comment for each extra entry


Get

TEN

Extra Entries for blogging about how your Family Reading Night Challenge ideas and link back to this post, The Motherhood VTech circle and V.Reader. Leave a link to your post in the first of ten comments.

Get

FIVE

Extra Entries for adding the VTech V.Reader circle to your favorites on The Motherhood
Get

FIVE

Extra Entries for joining the VTech Club, leave five comments
Get

THREE

Extra entries for entering any other Pretty Pink Momma giveaway. Leave three comments for each giveaway you enter. - Check back often for new giveaways to gain extra entries
Get

TWO

Extra entries for commenting on any post on Pretty Pink Momma that does not have a giveaway attached, leave two comments and tell me which post you commented on in your comments.
Get

THREE

Extra entries for becoming a Facebook Fan of Pretty Pink Momma and the VTech Toys, leave five comments.
Get

THREE

Extra entries for posting on VTech Toys Facebook wall "I entered to win a VTech V.Reader from Pretty Pink Momma - You can too! Enter here http://is.gd/dqc95 "
Get

THREE

Extra entries for following Pretty Pink Momma with Google Friend Connect, if you all ready follow just put that in one of your three comments
Get

TWO

Extra entries for grabbing my new button, leave two comments
Get

SIX

Extra entries if you Subscribe Via Email to Pretty Pink Momma posts, leave six comments - you must activate your email subscription for these entries to count.
Get

THREE

Extra entries if you Follow PrettyPinkMomma and VTechToys on Twitter and tweet about this giveaway. Leave the tweet url in one of your three comments. Please copy and paste this into your tweet:

Take the #Family Reading Night Challenge! #Win a #VTech #VReader from @PrettyPinkMomma #Giveaway ends 7/15 #summerreading http://is.gd/dqc95
Get

ONE

extra entry per tweet, *no more than one tweet per hour* - leave the tweet url in your comment for each extra tweet
Get

TWO

extra entries per day for retweeting my tweets about this giveaway - leave the tweet url in your comment for each extra retweet
Get

FIVE

Extra entries if you Stumble this post, leave five comments
Get

TWO

Extra entries by adding Pretty Pink Momma to any social bookmarking site - just be sure to let me know which one in your comment. Add two comments for each site. The bottom of each post is now fully equipped with several different sharing options for your convenience!

Good Luck to all that enter!

This giveaway is open until Friday July 16th, 11:59 PM PST.

One winner will be chosen using the Truly Random Number Generator widget located in the footer. The winner will have

24

hours to claim their prize or a new winner will be chosen.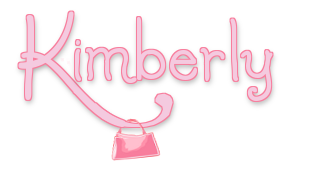 *I share my 100% honest thoughts and opinions in all posts. I am a member of the VTech Voices Community and wrote this post as part of a blog campaign hosted by The Motherhood and sponsored by VTech. For my time and participation in I was provided a stipend as well as a VTech V.Reader and related products. Please refer to my disclosure policy or email me if you have any questions.*