Summer, for many families, means enjoying a fun filled family vacation. We have yet to plan our first real family vacation with the kids because we want to wait until our youngest is a bit older. He is only two years old and the temper tantrums combined with all the diaper changes would really suck a lot of the fun out of it for us. We want to be able to enjoy it just as much as the kids will. I'm not sure how long we will wait but most likely until when he is potty trained at the very least.
My first family vacation was when I was five and it was in Disneyland. I don't remember much about it other than going on It's a Small World After All about a million times. Technically I don't really count it as my first real family vacation because my Dad wasn't there. He had to have knee surgery and it just so happen to coincide with the dates of our vacation, so my grandma accompanied my mom, brother and I on the trip.
So my very first real, and only, family vacation that just included my parents and my brother was when I was twelve and my brother was seventeen. My parents wanted to enrich our lives by sharing a bit of our country's history with us. Their vacation spot of choice was Washington DC. We also rented a car and took day trips to Virgina, Pennsylvania and Maryland. My brother and I were thrilled - well, no, not really. To us is sounded more like a school field trip than a family vacation.
Now that I am older I understand my parents good intentions and their need to explain to me and my brother our country's history. Reading about these places in text books isn't as brilliant as seeing them in person. We hit all the major landmarks, The Whitehouse, The Capital building, The Washington Monument, The Smithsonian and more. My favorite place to visit was the Smithsonian. We didn't get a chance to see the entire museum because it is gigantic but what we did see was completely amazing and awe inspiring. I had never seen anything so cool in my life!
All those places were only a part of the trip. As I mentioned earlier we also visited Virginia, Pennsylvania and Maryland. This was because my Dad is a huge
Civil War
buff. My parents rented a car so that we could go tour famous
Civil War Battlefields
. The most famous ones that we visited were in Gettysburg and Antietam. Being only twelve at the time this was the absolute most boring part of the entire trip for me. I mostly remember driving for hours at a time in a hot, sweaty car and when we finally stopped to get out of the car it was just big grassy fields with statues and memorials. My brother was only slightly more interested than I was but not by much that's for sure. I remember my Dad trying to give us all the history behind the people and the battles that took place, as if we cared. He quickly realized that Civil War Battlefields weren't as exciting to us as they were to him and quit trying to educate us.
We also drove to Virginia to visit Arlington National Cemetery. For me, this was equally as boring as touring the battlefields. I didn't understand why my parents wanted to visit a cemetery of all places. What was so exciting about that? I remember seeing beautiful green landscaping and white gravestones as far as the eye could see. It was impressive and creepy feeling all at the same time.
Even though I didn't appreciate the full extent of our family vacation at the time, I am grateful to my parents for taking us to all of those historical places. Looking back it
was
an enriching experience, one that I would like to do again sometime now that I am an adult. I would also love to take my husband and my children there. I know that my husband has never been to any of those places and would love to see some of those sites in person. I think that they all would love the Smithsonian as much as I did. I do think that its a little bit funny how the family vacation that my parents planned all those years ago still resonates with me today.
How about you? Did you ever go on a great family vacation? Where did you go? Would you consider taking your kids there too one day?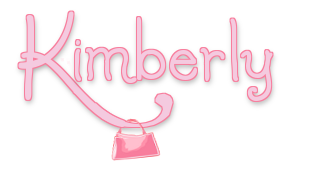 *This is an original post created and written by me. Please refer to my disclosure policy regarding text link insertion*