Ramona and Beezus
Last week I the pleasure of going to see the press screening of Ramona and Beezus starring Selena Gomez as Beezus and introducing Joey King as Ramona. What made this movie twice as awesome is that I got to attend it with my two oldest boys, Oscar and Benji, plus we made it fun little road trip including
Tammy's Two Cents
and her two kids. We all jumped in the car and made the hour long trek to Pacific Place in Downtown Seattle to the AMC Theater. The kids were so excited because they knew that this was something special and it wasn't everyday that you could go see a movie before it was released in the theaters.
The boys and I are HUGE Wizards of Waverly Place fans so we were all eager to see Selena pull off a totally different role. Ramona and Beezus is Selena Gomez's first theatrical debut. I thought that she was so perfect for the role of Beezus because she does such a great job of being a tortuous sibling in Wizards of Waverly Place.
One other major reason that I was so excited is because I loved the Ramona Quimby books by Beverly Cleary when I was little girl. Girls have been reading Ramona for over forty years and reading about Ramona is one of those rites of passage that we all go through. Beverly Cleary tells a timeless tale that has lead to mother's passing her books on to their daughters for decades. One more reason that I wish for the umpteenth time that I had a little girl! I am fairly certain that my sons won't be that interested in reading these books simply because they geared more towards young girls than young boys. That being said though, I am really happy that I was able to share the movie experience with them because it really is a great story for boys or for girls. We all feel like Ramona does every once in awhile.
Just in case you are not familiar with Ramona Quimby, or your a guy, Ramona is a precocious nine year old girl with a vividly wonderful imagination. As many children do she feels under appreciated and misunderstood by most. She wants to do her part to help and has great intentions but often finds herself making more trouble for others than being helpful to them. Ramona feels constant comparison between herself and her older sister Beezus. Beezus is an honor student and always seems to be thought of as perfect in the eyes of others - or so Ramona thinks.
I remember relating to Ramona so much as a child, we were very much alike. I was the type of kid that always got into trouble and never realized the impact of my actions - until it was too late. Like Ramona I always had good intentions but not a good understanding of how my actions affected others. I also grew up with an older brother that my entire family thought hung the moon. I felt like
I
was Ramona.
Even though its been years since I have read the Ramona books I was really surprised that while watching the movie how much I remembered about the scenes and the characters. The movie does a fantastic job of showing the audience the way Ramona looks at life in her world. Joey King does a phenomenal job playing Ramona, she is such a talented actress. She had amazing on screen chemistry with not only Selena but all of the actors.
Ramona and Beezus has a star studded supporting cast including Sandra Oh, John Corbett, Bridget Moynahan, Ginnifer Goodwin and of course that super hottie Josh Duhamel! He alone is one good reason for us moms to watch this movie,
*swooning*
, Fergie is one lucky lady.
Anyways
, back to the movie!
I thought that John Corbett did an excellent job of playing Ramona's father. At first I thought that I wasn't going to get over him as the dude in My Big Fat Greek Wedding (which I loved!), but his personality and loving fatherly ways won me over big time. It really seemed that Joey and John bonded in the film, and their father daughter relationship was played out beautifully.
Overall, its my opinion that this is a wonderful movie that the whole family can enjoy. My boys and I really enjoyed watching it. The story has so many parts to it that anyone and everyone can relate to it. You don't have to be a ten year old girl to enjoy this movie, there are many mature moments that adults can relate to as well, even if these moments are seen through the eyes of Ramona. It was a breath of fresh air to see that in this movie there are no cell phones, no laptops, no iPods. It simply focused on the family dynamics and the challenges that face all families no matter what era we are living in, past or present, the issues remain the same. Beverly Cleary captured that in her novels and I thought Ramona and Beezus perfectly portrayed the essence of the Ramona Quimby stories.
Check out the trailer and you will see what I mean...
Interview with Selena Gomez and Joey King
I was thrilled when I learned that I was going to be given the opportunity to participate in a conference call with Selena Gomez and Joey King! I couldn't believe that I was going to get to actually talk to one of favorite teen stars! I think I was more excited than a ten year old girl, well maybe not
that
excited, but pretty darn close. Thankfully I was able to control myself and not shout any embarrassing "I love you Selena!" remarks while the call was going on. The call ran for about twenty minutes and everyone on the line got to ask the girls one question.
Even though I really wanted to talk to Selena about being her new BFF I somehow managed to come up with a question that related to Ramona and Beezus, one for both of the girls. My question was:
What was your favorite scene in Ramona and Beezus?
Selena answered first, and said that her favorite scene was the one where Beezus and Ramona are sharing a very sisterly moment talking about their fears in the middle of the night in Beezus's bed. She said that it was a good "sister" moment and during the scene not only did Ramona and Beezus bond but Selena and Joey did too.
Joey agreed with Selena that it was one of her favorite scenes as well. She also really like the lemonade scene and the water fight too. They were a lot of fun.
Other Interesting Things I Learned On the Call...
One blogger had asked the question if the girls had read the Ramona books prior to being cast in the film. This was also one question that I had planned on asking myself.
Selena said that she had read the books in third grade and then reread them after she had read the script for Ramona and Beezus.
Joey said that she had read one book before she was cast as Ramona and the rest after she had landed the part.
Another asked how the girls developed their close bond that shines through in the movie. Did they spend any time together outside of filming?
Selena said that they spent a lot of time together just hanging out. They went to Starbucks and went shopping together too. They also had lots of sleepovers.
Joey said that it was easy to spend time together and that they got along really well. She felt like Selena was another big sister.
I had a great time talking with both of the girls and listening to them talk as themselves, not the characters that I loved to see them play. It was great to hear Selena also talking about how concerned she is about her image and what she portrays to the children that look up to her. I learned that she carefully chooses her roles and hopes that she encourages kids is to have strong bonds with family and siblings. I think that is a message that definitely hits home with Ramona and Beezus.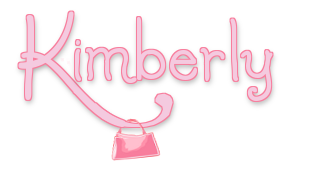 *I share my 100% honest thoughts and opinions in all posts. In exchange for my timely review I was offered the opportunity to attend a press screening of Ramona and Beezus as well as join in on a conference call relating to the film.*