Reading Over the Summer is Important but Let's Not Forget About Handwriting! - Mead Writing Fundamentals for Pre-K to 2nd Grade Review and Giveaway
These last few weeks I have been focusing a lot on the importance of reading to your children. The truth is all though reading is important it is only 50% of literacy. The 50% being writing. Children start learning about writing and its importance in preschool.
I know from first hand experience with my oldest that writing can be a huge struggle for some children. My seven year old, Oscar, will be going into the second grade in the fall and handwriting has been a huge issue for him since he was in kindergarten. He never felt that the could keep up with the pace of the rest of his class and it became increasingly difficult for him as what was expected of him in the classroom became more demanding. They simply didn't have enough time in class to focus on improving handwriting skills.
It was heartbreaking for me to see him so upset and frustrated each night as he did his homework. At every teacher's conference the advice was always the same - focus on handwriting. This summer I was even looking into a pediatric occupational therapy handwriting class for him because I don't wish to see him struggle again in the second grade. The class unfortunately didn't work with our schedule but luckily for me that very same day I was asked to review Writing Fundamentals by Mead, I was so excited!!
Mead Writing Fundamentals
products are designed using proven techniques that develop and strengthen fine motor and writing skills. They are designed for learners from Pre-K to 2nd Grade and developed in conjunction with advice from a pediatric occupational therapist whose specialty is handwriting. The products are divided into four stages so that parents can easily determine which products suit the stage that fits their child's needs best. Each stage progressively builds upon one another as the child masters the skills for writing success. Mead worked on this
We received several products to start writing with. I chose a smattering of all the stages because not only do I want to help Oscar but my five year old, Benji, is Pre-K and I want to get an early start with him so that he can hopefully avoid going through the same frustrations as Oscar. The boys both loved sitting together and working on the books. Not only are they challenging but fun too. There was a variety of tablets as well as a couple dry erase products too.

What We Reviewed
Stage One
Path Quest - Perceptual Motor Adventures
Shape Builders - Learn to Draw
Dry Erase Activity Board - Stages 1, 2 and 3

Stage Two
4-in-1 Learn to Letter with Guidelines
Write -On Wipe-off Lowercase Letters
Stage Three
Idea Builders - First Steps to Creative Writing
My favorite of all the products that we reviewed for Oscar was the Idea Builders. Creative writing is something that we worked on each week for homework and the creativity never seemed to flow to him. I love that each page has a new theme and requires him to reflect on the question asked and then write his answers on the lines. Plus, he is working on his reading and comprehension skills as well because he really has to think about what he read and what the instructions are asking him to do.
My favorite for Benji so far was Shape Builders. Benji loved working on this one! I loved that it required him to pay attention to the sequence of steps to complete the drawing. It took some understanding on his part to realize what exactly the arrows wanted him to do but eventually it clicked. He still has some trouble with following the directions in order but its something that we can work on together.
One item that I thought was brilliant was the 4-in-1 Learn to Letter. It is broken down into four sections that build on each other as skills progress. What I thought was so cool is that the pages have debossed capital and lowercase letters with numbered steps. Kids can see and feel where the grooves are for correct alignment when printing. I thought that this was a great one for Benji to try out for learning capital letters and also for Oscar to learn how to print lowercase more clearly. Benji tried to attempt the uppercase letters page but got really frustrated quickly. He still has trouble understanding where the arrows want him to go. He did think that the debossed paper was really neat because he could feel the letters. We definitely need a bit more practice with this one before he starts Kindergarten in the fall. II am glad that the Mead Writing Fundamentals help me as a parent to gauge where Benji is at in regards to his writing skills. I feel so much more ahead of the game with Benji at this age than I did with Oscar.
Buy It!
Mead Writing Fundamentals is available online at Mead.com, as well as nationwide at Target, Walmart and Staples. Prices for each product range in price from $3.99-$6.99.




Win It!



One

lucky Pretty Pink Momma reader will win a Mead Writing Fundamentals prize package - ARV $28-$49

Winners will receive 5-7 products of their choice from the following list:
Path Quest

Snip It

Shape Builders Learn to Draw

Dry Erase Activity Board

Capital Letter Stories

Write-On, Wipe-Off Lowercase Letters

4-in-1 Learn to Letter

Idea Builders

Primary Journal

Write-on, Wipe-off Cursive Letters



How to Enter:
Giveaway is now closed.
Visit the product page at
www.meadonline.com
and the product detail sheet at
http://bit.ly/writingfundamentals
and leave a comment on this post explaining what product/products you like best and why.
Giveaway open to US only.
Congratulations to Emily B.!

Winner must not have won a Writing Fundamentals prize pack within the last 60 days
Get Extra Entries!
Remember to leave a comment for each extra entry
Get

THREE

Extra entries for blogging about Mead's Writing Fundamentals and linking back to this post. Leave your post url in one of your three comments
Get

FIVE

Extra entries for becoming a Facebook Fan of Pretty Pink Momma and Mead, leave five comments.
Get

FIVE

Extra entries for posting about this giveaway on

Mead's

Facebook wall. Put this in your wall post: "

I'm trying to win Mead's Writing Fundamentals products from Pretty Pink Momma

http://is.gd/dSLLB"

Get

TWO

Extra entries for following Pretty Pink Momma with Google Friend Connect, if you all ready follow just put that in one of your two comments
Get

FIVE

Extra entries if you Subscribe Via Email to Pretty Pink Momma posts, leave five comments -

you must activate your email subscription for these entries to count.

Get

THREE

Extra entries if you Follow PrettyPinkMomma and MeadEarlyLearn on Twitter and tweet about this giveaway. Leave the tweet url in one of your three comments. Please copy and paste this into your tweet:
#Win
$28-$49 of @
MeadEarlyLearn
#WritingFundamentals
products from @
PrettyPinkMomma
!
#giveaway
ends 8/6
#schoolsupplies
http://is.gd/dSLLB
Get

ONE

extra entry per hour for tweeting, - leave the tweet url in your comment for each extra tweet
Get

FIVE

Extra entries if you Stumble this post, leave five comments
Good Luck to all that enter!

This giveaway is open until Friday August 6th.

One winner will be chosen using the Truly Random Number Generator widget located in the footer. The winner will have 48 hours to claim their prize or a new winner will be chosen.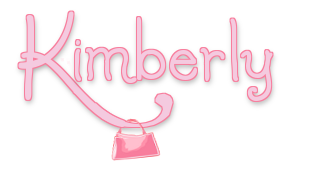 *I share my 100% honest thoughts and opinions in all posts. For product reviews I am only compensated in product for the sole purpose of writing an honest review. Please refer to my disclosure policy or email me if you have any questions.*