Over the last few weeks I have been going on and on about the new
VTech V.Reader
. My oldest boys have been having a lot of fun with it and today my two year old just had to have a turn while his brothers were outside playing. Believe it or not, the V.Reader had him focused for over ten minutes! Which for my crazy little dude seems like forever! Here is a picture of Emilio totally engrossed in the animated story on the V.Reader.
Last week as part of the giveaway I asked you to provide your
best tips for encouraging kids to read
. Out of those tips I selected five tips that I thought were fun, unique or informative. What is really exciting about the tips I selected is that one those tips was put on VTech's Ultimate Tips for Encouraging Kids to Read list!
Here are the five tips from that post that I selected to share with VTech:



#9 Jackie

- Check for reading incentive programs in your area. We have a bank that will deposit $10 into a child's account when they read ten books.



#27 greenlancer

- Another way I encourage my children to read is by having books throughout the house. Instead of simply having the children's books on shelves in their bedrooms, we have books in their rooms, in the playroom, in our living room, and even our bedroom. I'm constantly surprised to see who has grabbed which book and is flipping through it. Now that my oldest son can read on his own, I will see him sitting from time to time reading favorite books from his younger days that we have left out for his little brother.



#39 Heather

- For older kids, read the same book as them and make it a "book club". Discuss it, make a night of it with snacks etc.



#135 hubb2424

- we write stories with the kids, one word at a time. I write one word, then they write one word, and back and forth until we have an entire story that we wrote together. The kids love this one -- it combines reading and writing with 1-on-1 time with mama!



#115 Alazrielle

- When my son reads an educational book (i.e one about dinosaurs, science, history, etc.), we take a field trip when he finishes it. We go to the science museum, police department, or wherever is relevant to what he's just read. That way, he gets to apply what he's learned and he has a great time. It also gives us great mommy son time.
The tip winner that VTech chose to include in their VTech Ultimate Tips for Encouraging Kids to Read list is:
#135 hubb2424
Whooooo hooooooooo!!!!!! Congratulations! That is an awesome tip that I think I will definitely start to implement with my boys.
The top ten tips were compiled into a list by VTech and

ONE

of those lucky tipsters will win a VTech V.Reader and three animated story cartridges! I'm keeping my fingers crossed for you hubb2424!
Wanna see the list? I knew that you would! Check it out!
VTech's Ultimate Tips for Encouraging Kids to Read

Showing kids that reading can be fun is one of the many challenges of parenting – especially during the summer, when school is out and kids want to play. VTech, creator of the V.Reader e-book for kids, asked TheMotherhood.com, an online community of moms, to provide their ultimate tip list for encouraging kids to read. Moms came through with hundreds of suggestions, and here are the top ten:

•

Integrate Reading into Real Life

: Show children that reading can be both practical and fun. Try reading recipes and creating goodies together, or read a story and then re-enact a favorite scene for other family members, complete with props and basic sets.

•

Ask Your Pet to Lend an Ear

: Encourage your children to read aloud to the family dog or a favorite stuffed animal. Your youngsters will get to practice their reading, and pets make great listeners.

•

Create an Intimate Space

: Make reading exciting with indoor "campouts." Use sheets and chairs to help your kids make tents, pile blankets and pillows inside, and bring snacks and a stack of books. Reading with a flashlight will add novelty to the activity.

•

Reward Reading Comprehension

: Set aside one night each week for a "quiz night," when you can read to your kids and give them rewards, such as money to set aside for more books, for answering comprehension questions correctly.

•

Throw a Book Party

: Make reading a social activity. Invite a few of your child's friends to your house and ask them to bring a favorite book. Provide snacks and games that incorporate reading.

•

Get Involved Locally

: Check area libraries, bookstores and even bank branches. They will often host story hours or summer reading programs for kids, offering incentives for reading a certain number of books.

•

Think Outside the Box – or Book

: You don't need to use books alone to encourage kids to read. Ask your child to read things like street signs and menus when you are out and about, or put closed captioning on the TV so he can see as well as hear the words of his favorite shows.

•

Give Them a Choice

: Set aside an hour or two of quiet time during the day, and tell your kids they can either read or take a nap during that period. Letting them choose to read will remind them that they can choose reading at other times, too.

•

Write Stories Together

: Reading and writing go hand in hand. Write stories with your kids one word at a time – you write one word, they read it and write one word of their own – until you have a story you created together.

•

Play to Their Interests

: Let your kids read about subjects they already enjoy. From Pokemon to ponies, if they are fascinated by a topic, they will love reading about it.

VTech's electronic learning toys are innovative and offer educational benefits for baby, infant, toddler, preschool and grade school ages. VTech is delighted to introduce the V.Reader, the first kids animated e-book for 3-7 year olds.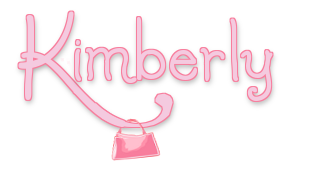 *
I share my 100% honest thoughts and opinions in all posts. I am a member of the VTech Voices Community and wrote this post as part of a blog campaign hosted by The Motherhood and sponsored by VTech. For my time and participation in I was provided a stipend as well as a VTech V.Reader and related products. Please refer to my disclosure policy or email me if you have any questions.
*