Aloha Fridays are brought to you by Kailani from
An Island Life
. Over there in Hawaii, Aloha Friday is the day that they take it easy and look forward to the weekend. So Kailani thought that on Fridays she would take it easy on posting, too. So, for Aloha Friday, I'll ask a simple question for you to answer. Answer my question and put one of your own up on your blog. Link up and check out other blogs that participate at
An Island Life
.
Have you ever been a victim of a robbery?
Last night, we flew in from San Francisco after a fun little company business meeting that I accompanied Oscar on. It was awesome and everything was paid for - which made it that much more awesome! My parents met us with the kids for dinner when they picked us up at the airport. After dinner we had just enough time to head home and get the boys to basketball practice at our local YMCA.
That is when all hell broke loose. We were running short on time so we didn't have a chance to stop at home and drop off our luggage. The practice was only an hour so we weren't too worried about it. Practice was great and when it was over we headed back to the car.
Only to discover that we had been robbed!!!! All of our luggage and the baby's diaper bag were stolen. They also found Benji's DSi. Thankfully Oscar's was hidden and they missed it. It had the new game that we just got him for his birthday as his special gift because we were gone.
So, in total they got my laptop, my camera, my video camera, Oscar's PSP, Benji's DSi, my expensive jewelry - both of our expensive watches too, about $300 worth of my makeup, all of my brand new clothes - including bras and spanx - ladies we all know how expensive that stuff is!
In total I estimate about $5000 lost, just off the top of my head.
The worst part about this whole thing is that my oldest Oscar is so upset. He instantly started crying when he found out what happened. He is terrified that the thieves are going to come to our home and take him. Thankfully we have an alarm system so that is giving him, and us, some peace of mind. I hate that my seven year old is feeling terrified in his own home. He also asked me if they put a bomb on the car too. I am so pissed that this whole thing happened, but I am angry as hell that my baby is scared to death.
I am also so sad, because many of the things that were stolen are irreplaceable. Our cameras had photos and videos of all three of our son's latest birthdays - over 1000 pictures in total. Most of the jewelry that was stolen was given to me by my husband on special occasions, my diamond earrings, my diamond bracelet, even my crappy silver jewelry that I love because we got it on our honeymoon.
Its all gone. The police officer told me that we won't likely ever see any of it again. And all though most of these possessions can eventually be replaced,
I am heartbroken.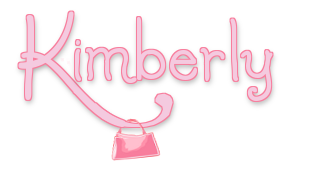 *I share my 100% honest thoughts and opinions in all posts. For product reviews I am only compensated in product for the sole purpose of writing an honest review. Please refer to my disclosure policy or email me if you have any questions.*