Check Out the All New Original Movie from Warner Brothers - Tom and Jerry Meet Sherlock Holmes - Hitting Stores Today!!
My boys absolutely LOVE Tom and Jerry! Its not hard to believe that Tom and Jerry is a cartoon that has remained loved by all for 70 years! The love-hate relationship that they share is something that can be related to on many levels. I was thrilled when I was given the opportunity to review the latest release, Tom and Jerry Meet Sherlock Holmes, with my boys. We loved the movie and it most definitely doesn't disappoint!
Tom and Jerry Meet Sherlock Holmes
This animated adventure follows Tom and Jerry as they chase each other through the streets of London trying to catch a jewel thief. The thief framed a sexy singer named Red and has been so elusive that Scotland Yard had no choice but to call in the experts Sherlock Holmes and Dr. Watson in order to catch the crook.
The craziness unravels further as each clue is uncovered. Tom and Jerry are joined by familiar characters such as Tuffy, Butch, Droopy and more - adding to the list of possible suspects!
Special Feature - How to Draw Tom and Jerry
This DVD offers a special feature in which a professional illustrator shows you step by step how to draw Tom and Jerry.
Hear What My Boys Thought!
I took a quick video review and asked my boys what they thought right after they watched Tom and Jerry Meet Sherlock Holmes for the first time. Please excuse the quality of the video - I am stuck using my blackberry until I can replace the video camera that was stolen.
Buy It!
Tom and Jerry Meet Sherlock Holmes will be available from WHV on August 24, 2010 for a suggested retail price of $19.98. I checked around and found the best deal at Amazon.

You can get your own copy for only $14.99

!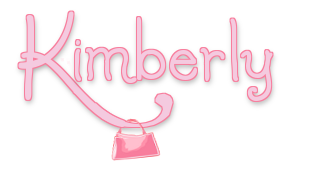 *I share my 100% honest thoughts and opinions in all posts. I was provided a copy of Tom and Jerry Meet Sherlock Holmes by Warner Bros. in exchange for my honest review. Please refer to my disclosure policy or email me if you have any questions.*