I have to admit that I am not really a smoothie person, but I finally found one that I can smile about. This smoothie was made with a recipe I received that was created by Kim, the private chef at Daymon Worldwide. Daymon Worldwide is the world's leading private brand expert. Private brands, especially with the economy these days, are becoming a much more popular choice when grocery shopping. I know that when I am on a tight budget the first thing that I do is eliminate purchasing all the brand name labels for foods that I love and start purchasing the store brand private labels instead. Usually they are half the price of the name brand and they taste just as good I have found in most cases.
I made the smoothie above using only store brand products that I found at my local Fred Meyer. One ingredient that I was thrilled to include was the flax seed. I have read that adding the flax seed to your diet can do wonders for your health including: lowering cholesterol, triglyceride and blood pressure. I love this creative new way to add flax seed in my diet!
Below is the recipe so that you can make this delicious smoothie for yourself. Enjoy!
Breakfast Smoothie




Makes 2 smoothies



• Half a Banana
• 4 -6 frozen strawberries
• ½ c plain yogurt
• ½ - 1 c orange juice
• 1 Tbsp Flax seeds
• 1 Tbsp whey protein powder

In a blender add the banana, strawberries, yogurt, and orange juice. Blend until smooth. Add the flax seeds and whey, blend until evenly distributed and enjoy!

Try to mix it up a bit using other fruits -- whatever you have will work but here are some options:

• Fresh blueberries, frozen raspberries & pomegranate juice
• Fresh strawberries, frozen peaches & orange juice
• Fresh bananas, frozen mango, & pineapple juice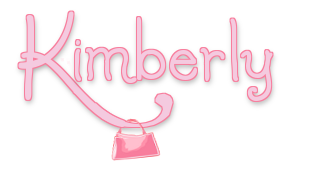 *I share my 100% honest thoughts and opinions in all posts. This was written as part of the Role Mommy Writer's Network. Please read my disclosure for details*