Mmmmm..... Ice Cream! Even Sweeter, Enter the Good Humor Sweet-stakes and You Could Win One of 10,000 Prizes!
I like ice cream as much as the next girl but in my house its the boys that simply can't live without their ice cream. If you ask my husband he insists that he isn't a fan of sweets but I beg to differ. He is the one that is constantly replenishing the stock of ice cream in the freezer. He has to have some kind of ice cream treat, bar, sundae or cone at least twice a week if not more. He loves sharing his love of ice cream with our three boys. The boys love it almost as much as their dad! So when I got the chance to review some sweet ice cream treats from The Mom Bloggers Club and
Good Humor
I knew that I just couldn't pass it up - the boys would kill me!
Once I got my voucher for a free multipack I ran to store to check out the options. After much deliberation I finally settled on the Chocolate Eclair multi pack. I chose this flavor because at the Safeway closest to our house they only had two options available, that or Strawberry Shortcake. I was hoping to find the Cookies and Cream because all of the boys love Cookies and Cream. I live in an area that in general doesn't have a lot of options for anything, so to be honest it really wasn't much of a surprise to me that the Safeway by my house only carried two out of the seven mulitpack options available from Good Humor.
Even though it wasn't Cookies and Cream the hubby still really liked it. I had a bite of it too and I agree that it was pretty darn delicious. I expected it to be more crumbly considering it was covered in pieces but it stayed together really well. Yummy! The kids were a little hesitant to try it because it looked like nuts and they don't like nuts on ice cream. I am still working on convincing them to try it to see if they like it.
Buy It!
Good Humor® single-serve bars, sandwiches and cones are available at convenience stores and on ice cream trucks nationwide for $1.29 - $1.49. You can purchase Good Humor bars, cones, sandwiches and multipacks at several retailers nationwide. To find the stores closest to your area that carry Good Humor you can use the convenient
store locator
on the Good Humor website.
You can also "Like"
Good Humor on Facebook
to keep up to date on all the Good Humor happenings.
Win It!
Good Humor lovers can purchase specially marked 4 oz. single-serve Good Humor® Strawberry Shortcake, Chocolate Éclair, Toasted Almond and Candy Center Crunch bars for a chance at winning one of 10,000 prizes in the
Good Humor Sweet-stakes
. Instant winners will automatically be entered in the grand prize drawing for a chance at winning $10,000 when they redeem their "instant win" prizes online!
So go out and purchase all the Good Humor ice cream you can find! The chance to win $10,000 is the best excuse ever to load up on these tasty treats that they whole family can enjoy. Yum!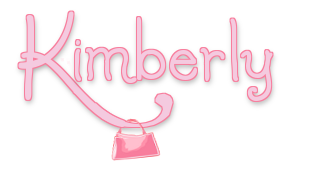 *I share my 100% honest thoughts and opinions in all posts. I received products free from Good Humor for the purpose of creating an honest review for the Mom Bloggers Club. Please refer to my disclosure policy or email me if you have any questions.*