Tonight is National Family Game Night! We love to play games with our boys, its such a great way to bond. One reason that I am so happy that the boys are close in age is because they can play games together. I was the youngest in my family and all though I had a ton of games no one in my family liked to play them with me. Only on special occasions at my grandma's would our family get together and play Monopoly. I still treasure those game nights as some of my fondest family memories.
Benji loves to play games all the time because he is so darn lucky! He almost always wins, he reminds me of myself when I was a kid. I was pretty good at games too! I love seeing all of the boys eyes light up when they are about to make that smart move or big win. The joy of winning - it never gets old.
One of the awesome things about being married to someone from a different country and culture is that I have been able to learn some new games that my husband's family play together. My favorite by far is Loteria. It is the spanish version of BINGO. It is so much fun to play with the boys and we get to teach them some spanish words while playing as an added bonus.
Most commonly beans are used as the markers on the board but we were using Connect Four chips because that is the boys other current favorite at the moment. This game is so much fun and I look forward to playing it in honor of National Family Game Night with the boys.
Every family knows that great snacks help make Family Game Night a huge success. Everyone snacks on their favorite foods while playing their favorite games. The two obviously go hand in hand because eating is the one thing that families do most often together. One of our favorite healthy snacks in our house is carrots and/or pretzel crackers dipped in Dean's Ranch Dip.
Dean's Dip
is so yummy! The best part is that there are only 60 calories in 2 TBSP of the dip versus 140 for 2 TBSP of regular ranch dressing.
My favorite Dean's Dip is Ranch, but there are several other flavors available as well. At my local grocery store they only offer the Ranch, French Onion and Guacamole but I am really hoping that they will soon have the newest additions to the Dean's Dip family, the Cheddar Cheese and Honey Mustard pretzel dips. I love cheese and I have recently become really fond of honey mustard pretzels so these sound so delicious to me!






Introducing 2 NEW twists in Dairy Dips
NEW Pretzel Dips from Dean's® Dip, the #1 Dairy Dip brand!

HONEY MUSTARD
Add a sweet twist to a savory pretzel! This classic pretzel dip made with real honey and Dijon mustard is a low-fat snack worth savoring! Try it on pretzel twists, sticks, or chips. Also great with other finger foods like chicken nuggets or egg rolls.

CHEDDAR CHEESE
Cheddar Cheese and pretzels go together like Oktoberfest and beer. The tangy flavor of cheddar cheese adds a zesty zip to pretzels or chips, crackers or baked potatoes.
Win It!
One lucky Pretty Pink Momma reader will win a Dean's Dip Party Pack, complete with mini-pretzel tin, dip trays, reusable bag, chip-clip, Dean's flip-flops, stadium blankets, twister game-board and FREE Deans Pretzel Dip coupon.
How to Enter: Giveaway now closed. Comment on this post telling me which flavor of Dean's Pretzel Dip - Honey Mustard or Cheddar Cheese - that you want to try the most, as well as your favorite game that you love to play with your family.
Giveaway open to US only.
Congratulations Jessica!
Get Extra Entries!
Remember to leave a comment for each extra entry
Get

THREE

Extra entries for entering any other Pretty Pink Momma giveaway. Leave three comments for each giveaway you enter. - Check back often for new giveaways to gain extra entries
Get

THREE

Extra entries for becoming a Facebook Fan of Pretty Pink Momma and Dean's Dip, leave three comments.
Get

THREE

Extra entries for posting about this giveaway on the Dean's Dip Facebook wall. Put this in your wall post:
I just entered to win a Dean's Dip Party Pack from Pretty Pink Momma! You can too! Giveaway ends 10/20/10
http://is.gd/fAF7F
Get

TWO

Extra entries for following Pretty Pink Momma with Google Friend Connect, if you all ready follow just put that in one of your two comments
Get

TWO

Extra entries for grabbing my

new

button, leave two comments
Get

FIVE

Extra entries if you Subscribe Via Email to Pretty Pink Momma posts, leave five comments -

you must activate your email subscription for these entries to count.

Get

THREE

Extra entries if you Follow PrettyPinkMomma and Dean's Dip on Twitter and tweet about this giveaway. Leave the tweet url in one of your three comments. Please copy and paste this into your tweet:
Get

ONE

extra entry per day for tweeting, - leave the tweet url in your comment for each extra tweet
Get

THREE

Extra entries if you blog about this giveaway

OR

submit this giveaway on any giveaway listing site - leave the url in one of your three comments.
Get

FIVE

Extra entries if you Stumble this post, leave five comments
Get

TWO

Extra entries by adding Pretty Pink Momma to any social bookmarking site - just be sure to let me know which one in your comment. Add two comments for each site.

The bottom of each post is now fully equipped with several different sharing options for your convenience!
Good Luck to all that enter!

This giveaway is open until Wednesday October 20th.

One winner will be chosen using the Truly Random Number Generator widget located in the footer. The winner will have 48 hours to claim their prize or a new winner will be chosen.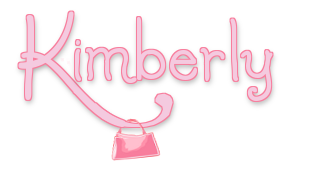 *I share my 100% honest thoughts and opinions in all posts. I was provided with a Dean's Dip Party Pack by You Cast in exchange for my time in writing up this post. Please refer to my disclosure policy or email me if you have any questions.*