Discover Card's Everyday Giveaway - What's Your Favorite Film? Tell Me & You Could Win 4 Tickets to Six Flags!
I know that I have often thought to myself what I would do with a million dollars. Obviously there is the obvious like pay off the mortgage and any debts, buy new cars, house, etc... But I think everyone also dreams about the ridiculous things that they would do with a million dollars too. For me, you may think I'm crazy, but I would pay to have private readings with John Edward, Sylvia Browne and James Van Praagh. All of my favorite spiritual mediums. They are all totally different from one another and I am completely fascinated by their psychic abilities. My hubby on the other hand thinks they are all smoke and mirrors and totally thinks I'm whacked out for believing in such obvious crap. Which may be the driving force behind wanting a private reading... it is my duty in life to prove him wrong!
In reality one of the reasons that I like to believe in what spiritual mediums can do is because I think it would be very uplifting to hear from relatives that have been dead and gone for many years. I was very close with my grandparents and I have missed them dearly every day over the past ten years. I would love to believe that I could have just one more day to talk with them, even if its through a complete stranger. I would want to know how they think I turned out, what they think of my children and most importantly that they are okay, not bound by their physical limitations of their elderly bodies. I would like to know if they are watching over us and keeping in the know of our family happenings even after death. I know - you think I'm totally nuts don't you? Maybe I am, or maybe I just miss having those meaningful connections with my grandparents that were once so present in my everyday life.
So, what crazy thing would you want to do if you had a million bucks? Discover Card's Everyday Giveaway (
discover.com/million
); will award one winner exactly that, one million dollars. Discover is also giving away 75 prizes every day until the end of the year! The entry is simple: you gain one entry for each time you use your Discover card. Super easy, right?
Filmmakers from around the world submitted short films showcasing exactly that idea of an average person winning one million dollars and what they would do with it. Out of those submitted it is now down to the final four short films that have made it to the
Discover Card Film Challenge
. Each film is original and uniquely entertaining, ranging from funny, to inspirational, to dramatic.
Out of the four, this one is my favorite, it's called Clouds.
I liked this one the best because it reminded me of my sons hanging out with their dad, it was really cute and very well done in my opinion.
Here are links to all four of the short film finalists:
Cash or Credit:
http://www.youtube.com/watch?v=fy7CkHZzMcE
A split-screen storytelling technique shows what one man's life would, or would not, be like if he won one million dollars.
Good Fortune:
http://www.youtube.com/watch?v=rbcV8ijcymI
One man's misfortune becomes a blessing in disguise.
Clouds:
http://www.youtube.com/watch?v=PjzyXfXonNI
In a funny, dialogue-driven short, a dad and his two sons explore their daydreams about what they would each do with one million dollars. What would you do with $1 Million?
Genie:
h
ttp://www.youtube.com/watch?v=h5Mwp9AgiKM
An allegory that deals with themes of generosity, selflessness, love and the real value of money. What would you do with $1 Million?
Win 4 Tickets to Any Six Flags U.S. Theme Park! Tickets are valid thru 1/5/2011, no black-out dates. (ARV $132)
How to Enter:

Comment on this post telling me which film is your favorite of the four. Then I would love to hear what crazy thing that you would like to do if you were to win one million dollars! Giveaway open to US residents only.
Get Extra Entries!
Remember to leave a comment for each extra entry
Get

THREE

Extra entries for entering any other Pretty Pink Momma giveaway. Leave three comments for each giveaway you enter. - Check back often for new giveaways to gain extra entries
Get

THREE

Extra entries for becoming a Facebook Fan of Pretty Pink Momma, leave three comments.
Get

THREE

Extra entries for posting about this giveaway on the Six Flags Facebook wall. Put this in your wall post:
I just entered to win 4 tickets to any Six Flags U.S. Theme Park from Pretty Pink Momma! You can too! Giveaway ends 9/20/10
http://is.gd/eYIyl
Get

TWO

Extra entries for following Pretty Pink Momma with Google Friend Connect, if you all ready follow just put that in one of your two comments
Get

TWO

Extra entries for grabbing my

new

button, leave two comments
Get

FIVE

Extra entries if you Subscribe Via Email to Pretty Pink Momma posts, leave five comments -

you must activate your email subscription for these entries to count.

Get

THREE

Extra entries if you Follow PrettyPinkMomma on Twitter and tweet about this giveaway. Leave the tweet url in one of your three comments. Please copy and paste this into your tweet:
Get

ONE

extra entry per hour for tweeting, - leave the tweet url in your comment for each extra tweet
Get

THREE

Extra entries if you blog about this giveaway

OR

submit this giveaway on any giveaway listing site - leave the url in one of your three comments.
Get

FIVE

Extra entries if you Stumble this post, leave five comments
Get

TWO

Extra entries by adding Pretty Pink Momma to any social bookmarking site - just be sure to let me know which one in your comment. Add two comments for each site.

The bottom of each post is now fully equipped with several different sharing options for your convenience!
Good Luck to all that enter!

This giveaway is open until Wednesday September 20th.

One winner will be chosen using the Truly Random Number Generator widget located in the footer. The winner will have 48 hours to claim their prize or a new winner will be chosen.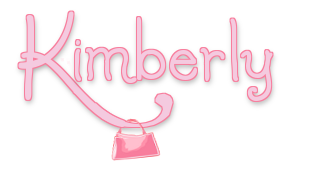 *I share my 100% honest thoughts and opinions in all posts. In exchange for my time I was compensated with a set of 4 DVD's provided by M80. Please refer to my disclosure policy or email me if you have any questions.*