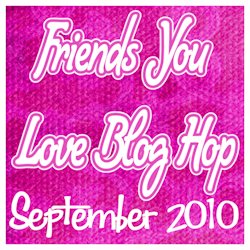 Last week I wrote a post about my BFF and this week I thought that it would be fun to have her guest post on my blog for this week's blog hop. She doesn't quite get this whole blog thing that I do but she has definitely had to listen to me blab about it for the last two years. When I started blogging even though she didn't know what the hell I had gotten myself into this time she super supportive. She was my very FIRST follower. A follower before I even knew what followers were! Now that's a true friend. God knows I have tried to get her to start her own blog too but she's satisfied with letting me keep the blogosphere all to myself. Without further ado I introduce my BFF, Renee, and her first blog post ever!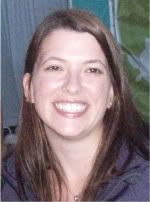 A few days back my BFF Kim (you may know her as Kimberly @ Pretty Pink Momma) wrote a super sweet tribute to yours truly that made me leak a little from my eyes. In response I added a comment that included "there is so much I love about you I'd have to make my own blog and maybe I'd name it "Help me! My Best Friend is a Blogger!" Fast Forward to today and she calls and asks "So, whatcha doin today? My reply: Uh Ohhh, what is it? (to be fair, from her tone I could smell a favor from a mile away) Kim: Will you do a guest post for me? So here I am with a big ol' sucker stamp on my forehead, but what the heck, for the sake of friendship why not. I'm not a blogger but my imaginary (attempt to be funny) blog title will do for this post. I have to say it gets interesting at times to have a best friend who is a blogger.
Seems the blog is always on the brain. Last Thursday night after seeing Cyndi Lauper she and I decided to carry on the "wanna have fun" theme of the night so we headed to the Outback for dessert. When we are done she says "Oh, I got to try this thing for a review" and busts out some crazy little not a toothpick- toothpick thing and gets to 'work'. What the??!.....My reaction went like this: head slightly tilted, jaw dropped and I think I said something along the lines of "Come on Kim not at the table! But wait, that little thing is interesting. What is it?"
(Hey Renee - you should feel lucky that I didn't ask you to take pictures of me picking my teeth! Sorry I couldn't help but add my two cents!)
On the personal side of her blog I love to see pics of the boys especially since I'm not on facebook (GASP! yeah, even your granny is on Facebook I know). I've seen what a crashed computer can do to a blogger. "OH NO you lost a few posts! that you've worked on how long?!" And I've seen how a stolen laptop can and set back a deadline or two.
Mostly I feel proud of my BFF. She jumped in without hesitation and learned how planet Bloggerville functioned on her own, and built her blog from the ground up with a little help from the friendly blog community. I should mention too that her writing is very much her voice and just like 'real' life she is friends with not just one select group of people ( Love, Love, Love that about you Kim). While at times I think she loses a few too many winks of sleep and short changes her 'play' time, its been great to see her make some new friends and get to check out a cool product or two for review.
It's kinda fun/interesting/weird having a best friend who blogs. For anyone else who has a best friend who blogs maybe we could get together to form our own group. Friends of Bloggers Unite. FBU? anyone? All kidding aside, I'm ok with being a sidekick to a really great person- who happens to blog.
*************************************
Thanks Renee for that really awesome post! I know it can be hard sometimes being friends with a blogger, especially one as crazy as I am, I love hearing things from your perspective. I always enjoy and appreciate your non-blogger perspective on my posts.
Now Its Your Turn!
Link up your posts below and hop around and meet some new friends! Maybe the blog you land on will be a new one for you or maybe their guest poster will be. It's all about making new friends!