A George Foreman Grill that has REMOVABLE Plates? Say What? - Check Out the George Foreman Evolve Grill!
I remember when the very first little George Foreman grills came out over a decade ago. I think just about every household in America had one of those babies. We used ours a lot at first but as our family grew larger we found that it didn't work as well for us anymore. Plus it was such a pain to wash. I was always afraid that I was going to soak the elecric components with water. I finally said goodbye to that little one a few years ago and sold it at our family garage sale. I hadn't thought too much about the George Foreman grills again until I saw the George Foreman Evolve. When I was given the opportunity from the
Family Review Network
to review one for myself I jumped at the chance to check this suped up grill out.
George Foreman Evolve Grill - Bake - Muffin
The biggest selling point about this grill is the fact that it is very versatile. Not only can you grill, but bake muffins and bread too! There are several REMOVABLE plates and grill pieces that interchange depending upon what you want to cook. It comes with 4 plates and allows you to add up to 7 more that you can purchase separately. This feature allows you the flexibility to customize the grill to fit the needs of your family. The George Foreman Evolve's goal is to eliminate the need for several appliances therefore increasing space on your countertops - all the while you are preparing healthy meals for your family.
4-plate starter set includes 2 grill plates, 1 deep-dish bake pan and 1 cupcake & muffin pan insert

Patented sloped design lets fat and unwanted grease drain away as you cook

Adjustable angle hanges the cooking surface from flat for even cooking to our patented slope for healthier grilling

George Tough™ nonstick coating allows you to cook oil-free, plus minimizes cleanup

Digital time & temperature control lets you easily set and monitor cooking for precise results on a variety of foods

Extra-high floating hinge adjusts automatically to the thickness of food to perfectly press thick cuts of meat and stuffed Panini

Embedded heating elements provide even heat from the center to the sides of the plate and faster temperature recovery

Custom drip tray catches fat and grease as you cook, then empties easily for fast cleanup

Custom spatula offers easy serving without scratching the nonstick surface

Dishwasher-safe removable plates & accessories make cleanup a breeze
My Experience with the Evolve
So far, I have used it to cook steaks, meatloaf muffins, and chicken. The steaks and the meatloaf muffins turned out the best. The only attempt that I made at the chicken so far turned out too dry. I may have overcooked it because I don't remember chicken being a problem with my original George Foreman grill in the past. I have yet to use it for cupcakes or bread but I definitely plan to in the coming weeks.
Its very simple, easy to use and I agree that it is the most versatile appliance that I own. However, I do think that it runs a little too hot based on the instructional temperatures and that cause many of my meals to get a little crispier than I would have liked. My meatloaf muffins looked really burned on the top but they still tasted really awesome and I didn't notice any burnt taste or crispieness when I ate them. Like I said there are so many things that can be done with this machine that I have yet to try.
My one major complaint about the machine is the timer. Its not very loud at all. In our busy, boisterous household I get dragged away from the kitchen several times when cooking to referree the boys. If I wasn't paying super close attention or they were really loud I wouldn't be able to hear the timer go off and that would burn the food. I wish that the timer was louder and that it kept buzzing until it was manually turned off instead of beeping three times and turning off by itself.
Here are the pictures of what I have cooked so far:
These were the steaks that we made, I also grilled green onions on top and they were really delicious! You can see the fat draining from the steak as it cooks.
Even though my first attempt turned out dry I am determined to figure out how to cook it just right. I know it can be done. I think that I cooked this chicken a little too long and maybe at a higher heat than I needed.
The meatloaf muffins are by far my favorite. I followed the recipe for them that came in the Evolve guide book. The only thing extra I added was green onions. For me, meatloaf was huge staple in our house growing up, its a big comfort food for me. But, I like to add green onions to it and my husband hates green onions. So out of protest I just never made meatloaf. The meatloaf muffins are the perfect solution to the problem. I made one batch of meat following the recipe and then split it in half and in a separate bowl I addes chopped green onions to one half. Then I scooped his meatloaf into the silicone baking cups without green onions and my half with green onions in the remainder. Regularly one large meatloaf takes at least an hour to bake in the oven but these muffins were done in 10 minutes! The fat drained to the bottom of the baking cups so when I took the meat out of the individual cups it wasn't as fatty as traditional meatloaf.
My only complaint about this meal is the clean up process. I let my muffin plate sit over night and by the time I got to washing it the stuff had dried on inside the circles and it was annoying to clean out each individual circle. Other than that I loved this dinner idea and I will be implementing it on a regular basis.
Overall I have had a positive experience with this appliance. I am excited to try new recipes with it and I look forward to adding additional plates. I love that the system is literally a set it and forget it method of cooking. Its so simple - even my husband can make steaks and burgers on his own! Which is perfect for him while I am eating my Nutrisystem meals. He needs something very easy to operate with little instructions. He loves it just as much as I do!
If you would like to learn more about the Evolve or purchase one please visit
George Foreman Healthy Cooking
.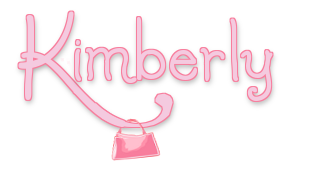 *I share my 100% honest thoughts and opinions in all posts. This post was written for the Family Review Network and George Foreman Healthy Cooking who provided the complimentary product in exchange for my honest review. Please refer to my disclosure policy or email me if you have any questions.*