I just recieved my second order of Nutrisystem and I am really excited about it! This time around I am more familiar with the foods so I was able to pick and choose what I wanted in the order. This makes sticking to the diet sooooo much easier for me. In the last box I got to a point where the foods that were left weren't that appealing to me. So now I can get back on track with my Nutrisystem faves. Plus the kids are going back to school this week which means I will be on a regular schedule instead of my routine changing from one day to the next. For me, this is a key component in my success.
One tool that I am excited to implement in my success is the power of Nutrisystem Facebook Fans. They are so helpful its completely unbelievable. I regularly follow
Nutrisystem on Facebook
and I have noticed that they really like to post thoughtful questions to the Nutrisystem community. For a beginner on the program, like myself, this is helpful for several reasons. The first being that because I am so new I don't often think about what I can do to make the program work better for me. Right now I am still at the getting used to this lifestyle change stage. The questions posed are often things I haven't thought about or even realized. Then to top it off I get to read all of the advice from all of the experienced Nutrisystem Fans. Each day I learn something new or find a new interesting person that has created some spectacular recipe using the Nutrisystem plan.
For example, one day Nutrisystem posed the question "What is your favorite ingredient that you use to spice up your Nutrisystem food?". Being new, this was an interesting question for me and I was curious to see what the comments had to say. I was pleasantly surprised to find that around 65 people had left comments with their favorite ways to spice up their meals.
65! How cool is that?
One of the answers that I am going to implement is Mrs. Dash, I totally forgot that it was a great way to spice up the foods without adding any salt. If you want to see other suggestions from the community from that wall post just
click here
.
The Nutrisystem Wall is a great place to find recipes, discounts and most importantly support. If you are having a rough day or you have questions about the plan all you have to do is post it on the wall and members flock to support you. It is really encouraging and helpful. I like to think of the Facebook community as a smaller, tighter knit crowd than the Nutrisystem online members community. I love to visit both but the larger community can be a bit overwhelming for a beginner. I am still learning so much each week not only about the program but myself, so this small taste of what the online community has to offer is a great place for me to start. If you are at all curious about Nutrisystem I would highly recommend checking out both the Facebook Fan Page as well as the Members Online Community. Both places will you give you a great idea about the strong group of people that you are enjoying the benefits of a Nutrisystem diet.
If you would like to join me on my Nutrisystem weight loss journey please remember that you can take advantage of some great summer sales going on by calling

1-888-849-4680

or clicking on the special link for Pretty Pink Momma readers
http://www.nutrisystem.com/prettypink
.
*Nutrisystem is providing me with the program free of charge in exchange for my time and commitment to blog about my experience with the Nutrisystem Program.*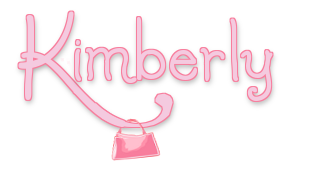 *I share my 100% honest thoughts and opinions in all posts. Please refer to my disclosure policy or email me if you have any questions.*