I am an animal lover, in fact I think that most people are in one way or another. Animals have a way of touching our souls and making us feel like no other. Its no wonder that we light up when we see them or consider them part of our family. They have distinct personalities, just as people do, and they give us joy like children do. And even though I admit, I am not the biggest cat person in the world, I can easily relate to the stories in the book Dewey's Nine Lives.
Dewey Read More Books was a small town library cat that was loved by millions. His unique way of making people feel special and loved is something that made him, above all other small town cats, become a blockbuster bestseller and the subject of three children's books. Dewey has touched the lives of many readers and inspired them to find a way to inspire others and make a positive difference in the lives of others.
Dewey's "mom" and author of the Dewey books, Vicki Myron, has received countless letters from Dewey's fans over the years. Now that Dewey has passed on she thought that it would be wonderful to share a few more of Dewey's never before told stories as well as the adventures of some of other feline friends whose owner's shared with Vicki. Vicki learned through several interviews and stories told by the owners why each of the cats featured in Dewey's Nine Lives made them special and why they deserved to be included in Dewey's wonderful community.
In Dewey's Nine Lives, you will read nine stories of extraordinary cats and the people who loved them. Three of the chapters are set in or around Spencer, Iowa, and feature Dewey stories that didn't make it into the first book—because I didn't know of them at the time. The other six stories are about people who wrote to me after reading Dewey. They are the purest of contributors: fans who wrote only to express their admiration and love for Dewey and their own animals, expecting nothing in return. - Excerpt taken from Dewey's Nine Lives, page 13
The people in this book don't think of themselves as heroes. They didn't do anything, as I like to say, that would get them on the Today show or the morning news. Th ey are ordinary people, leading ordinary lives, with ordinary animals. I can't tell you if theirs are the best stories in those letters, but I can assure you of this: I like every person in this book. Th ey are the kind of people I grew up with in Spencer, and they are the kind of people I want as my friends. Together with their cats, they embody everything I believe Dewey stood for: kindness, perseverance, morality, hard work, and the strength to always, no matter what the circumstances, stay true to your values and yourself. If the resonance of Dewey's story was basedin part on its values, then I wanted these people to reflect those values, too. And I think they do. I am proud to have gotten to know every one of them. - Excerpt taken from Dewey's Nine Lives, page 14
The stories found in Dewey's Nine Lives are inspiring, funny and its a book that the whole family can read and appreciate. All though I am only half way through the book I am enjoying the connection between the cats and their owners. The stories are beautifully written and engage me from start to finish. I will definitely be reading some of these fun stories to my sons.
For more about Dewey please visit
http://www.deweyreadmorebooks.com/
. If you find that Dewey has touched your life and you want to share your amazing cat story you can enter "I Believe In "Dewey's Magic" Story Contest" at
Penguin.com
.
Buy It!
Dewey's Nine Lives became available on October 12th. The suggested retail price is $19.99 but right now you can get an amazing deal on Amazon and get your copy for only $11.66!
Win It!
Two lucky Pretty Pink Momma readers will win a copy of Dewey's Nine Lives! (ARV $19.95)
How to Enter:

Giveaway is now closed.

Comment on this post telling me about a special animal that has made a difference in your life.
Giveaway open to US only.
Congratulations Kimbuckjr!




Congratulations to js22!
Get

THREE

Extra entries for entering any other Pretty Pink Momma giveaway. Leave three comments for each giveaway you enter. - Check back often for new giveaways to gain extra entries
Get

THREE

Extra entries for becoming a Facebook Fan of Pretty Pink Momma, leave three comments.
Get

TWO

Extra entries for following Pretty Pink Momma with Google Friend Connect, if you all ready follow just put that in one of your two comments
Get

TWO

Extra entries for grabbing my

new

button, leave two comments
Get

FIVE

Extra entries if you Subscribe Via Email to Pretty Pink Momma posts, leave five comments -

you must activate your email subscription for these entries to count.

Get

THREE

Extra entries if you Follow PrettyPinkMomma on Twitter and tweet about this giveaway. Leave the tweet url in one of your three comments. Please copy and paste this into your tweet:
Get

ONE

extra entry per day for tweeting, - leave the tweet url in your comment for each extra tweet
Get

THREE

Extra entries if you blog about this giveaway

OR

submit this giveaway on any giveaway listing site - leave the url in one of your three comments.
Get

FIVE

Extra entries if you Stumble this post, leave five comments
Get

TWO

Extra entries by adding Pretty Pink Momma to any social bookmarking site - just be sure to let me know which one in your comment. Add two comments for each site.

The bottom of each post is now fully equipped with several different sharing options for your convenience!
Good Luck to all that enter!

This giveaway is open until Friday November 6th.

Two winners will be chosen using the Truly Random Number Generator widget located in the footer. The winner will have 48 hours to claim their prize or a new winner will be chosen.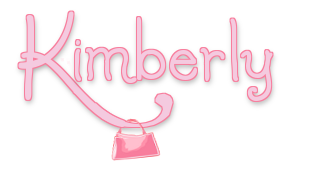 *I share my 100% honest thoughts and opinions in all posts. I received an advanced copy of Dewey's Nine Lives in order to share my opinion on this book. Please refer to my disclosure policy or email me if you have any questions.*