Skin Care is something that all women relate to. We all have our regimen that we do day in and day out and I think that we are always on the lookout for new and amazing ways to boost the vitality or our skin. Now that I am officially in my thirties I am feeling the need to start looking into products that will help my skin continue to look and feel as youthful as possible. Its all about the preventive maintenance you know?
In celebration of Breast Cancer Awareness Month Beauty Through Balance, a Canadian skin care line I was recently introduced to, has partnered up with Rethink Breast Cancer in an effort to promote breast cancer awareness and the research efforts of Rethink.

About Beauty Through Balance (taken from the press release)

One of Canada's first natural skincare lines, Beauty Through Balance, is well known for their use of sustainably sourced indigenous ingredients from around the world,which help to support healthy living and longevity. Sherina Jamal, founder & creator of Beauty Through Balance is committed to working with and supporting likeminded charities and organizations and educating others about finding natural alternatives in skincare to promote overall personal health and well-being.

About Rethink Breast Cancer (taken from the press release)

Rethink Breast Cancer is a bold charity that supports young people affected by and
concerned about breast cancer through innovative education, research and support
programs. They educate young women about the importance of breast health awareness and provide a community for young people to make a difference in the fight for the
cause. Rethink Breast Cancer funds to advance breast cancer research by training the
next wave of brilliant research minds through a unique program, which teams young researchers that show special promise with an experienced mentor. The charity raises
awareness about the unique needs of young women who are battling breast cancer. To
learn more visit: www.rethinkbreastcancer.com.
During the month of October Beauty Through Balance will be donating a percentage of its sales proceeds from their pink rose hued
Acai Berry Series
. The pink rose hue of the Acai Berry Series best ties in with the significance of the pink theme associated with Breast Cancer Awareness. Made from organic Acai berries and Capuacu butter from the Brazilian Rainforest, both of which are proven to promote moisture levels, the Acai Berry Series powerful antioxidents promote healthy, youthful looking skin. Beauty Through Balance is made in Vancouver, Canada and is carried in fine spas and resorts throughout North America and in Eastern Europe.
(taken from press release)

The Acai Berry is being widely recognized for its proven high levels of anti‐oxidants(4 to 10 times that of other berries) and rich Omega Fatty acid content. By working with Eco‐harvesters in the Amazon to source only Acai berries with the maximum levels of antioxidants, a powerful series of products has been created to address signs of age caused by exposure to harsh environmental factors such as the sun and pollutants. It is combined with a breakthrough beauty ingredient called Olivate, derived from olive oil and consisting of a combination of fatty acids. Olivate has the unique ability to restore and maintain the integrity of the skin's natural barrier and even reverse the Cytotoxic effects on skin's surface.
The Review
I was given a sample of the
Acai Anti-Oxidant Body Emulsion
as well as the
Acai Whipped Body Polish
. Both had a light, naturally pleasant scent and after applying it to my skin I could see that they absorbed quickly and left a lasting feeling of soft, smooth skin. The Acai Whipped Body Polish worked great on the dry skin on my hands and feet. However, I prefer to use these products on my face because they promote anti aging and I feel that my face is the part of my body that is most vulnerable to the elements.
Buy It!
You can support Rethink Breast Cancer and purchase the Acai Berry Series products from
Beauty Through Balance
online or in fine spas and resorts across North America and Eastern Europe.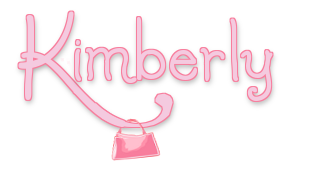 *I share my 100% honest thoughts and opinions in all posts. I was provided with samples of the Acai Berry Series in exchange for an honest review of the product. Please refer to my disclosure policy or email me if you have any questions.*