We all know that with the down turn of the economy that times have been tough for a lot of families. During these tough times families have had to tighten their budgets and reevaluate how they spend their money, including donations to the their children's school. I myself haven't been able to give as much the last couple of years as I would have liked to.
I have noticed a dramatic increase in school fundraisers over the last couple of years. For example, school has only been in session since the first week of September but all ready my son's have brought home three or four different fund raisers. When I was in school I remember fundraisers as a once or twice a year thing, and at those times it was a big deal. I think that we as parents can even sometimes tend to get dismissive of the fundraisers that our kids bring home because we always think to ourselves that we'll donate to the next one they bring home because the money is a little tight at this time. Only the next one comes a week later and we still don't donate.
To cope with budget cuts our elementary school has fun runs, cookie dough sales, gardening sales, carnivals and auctions, and that's just to name a few. Only last year our school couldn't afford to hold the annual auction so they simply sent a letter home to the parents asking for donations in lieu of holding the auction.
Schools across the nation are facing budget cuts. If the schools can't raise the money that they need to survive than great programs get eliminated or projects for improvement get put on hold. Which is why its great to see that Bing has decided to make some dreams come true for a few lucky schools.
Bing Our School Needs Contest
This video explains the contest in a bit more detail
http://bit.ly/d3gR9X
. Visit the website for contest details here:
http://discoverbing.com/education/ourschoolneeds?form=MFEHPG&publ=COMMS&crea=EML_MFEHPG_OSN_EnterToWin_MomCentralPR_1x1
What To Do
Students can work in groups, classes, or even school-wide to write an essay and take pictures finishing the sentence "Our School Needs: ___________." To enter:
Write an essay (500 to 800 words)
Take pictures (3 to 5 photos)
Film a video (not required, but fun! Maximum of 3 minutes in length)
Who Can Enter
Any student or teacher from a K-12 school can enter. While students under 18 are encouraged to create the entry, a parent, legal guardian or a teacher must submit it.
What Could Our School Win?
Bing will award a quarter-million dollars, divided among four schools—$50,000 to three first-prize winners, and one $100,000 grand prize.
For more information about Bing's Our School Need's Contest and to enter your school in the contest please visit the site using this link:
http://discoverbing.com/educatio/ourschoolneeds?form=MFEHPG&publ=COMMS&crea=EML_MFEHPG_OSN_EnterToWin_MomCentralPR_1x1
I wrote this review while participating in a blog tour campaign by Mom Central on behalf of Bing and received a DonorsChoose.org giving code and gift card to thank me for taking the time to participate.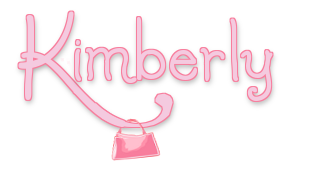 *I share my 100% honest thoughts and opinions in all posts. This Please refer to my disclosure policy or email me if you have any questions.*