Help Support Breast Cancer Research with GROHE's "Hope Flows... 30 Minutes at a Time" Campaign - Review and Giveaway
As I mentioned in Friday's post October is Breast Cancer Awareness Month. According to the National Cancer Institute there are approximately 2.5 million women in the United States alone who currently have breast cancer or have had a history of breast cancer. I shared with you that my grandmother is a breast cancer survivor, which is one reason that breast cancer awareness is a cause that is near and dear to my heart. Its astonishing to think that most of us know someone that is affected by this deadly disease.
This month I will be highlighting companies and products focused on contributing to breast cancer awareness during October. GROHE, a leading manufacturer of premium high quality faucet and shower products, ranks among the top three faucet manufacturers in the world. GROHE recently launched
"Hope Flows... 30 Minutes at a Time"
. This program is a companywide effort to raise funds for the Breast Cancer Research Foundation. GROHE's goal for this campaign is to raise $250,000, which is enough to fund a research project for an entire year.

For every sale of GROHE's popular Ladylux3 kitchen faucet or its new pink-faced GROHE Icon Rainshower hand shower, GROHE has committed to donating funds equaling 30 minutes of research time. $25 of each faucet or showerhead sold will go towards "Hope Flows... 30 Minutes at a Time" campaign. Each $25 contribution equals 30 minutes of research time.
Additionally, consumers are encouraged to join GROHE employees and trade partners in making personal contributions to the campaign at www.grohehopeflows.com.
Ladylux3 Kitchen Faucet Review
I was so excited to be able to review this faucet. We were in desperate need of a new one and I have shopping for just the right one when the opportunity to review this premium designer faucet came up. The LadyLux3 is sleek and stylish. It is not only extremely eye-catching but it operates just as smoothly as it looks. This faucet has literally transformed my sink overnight from dull and drab to chic and modern. The model I reviewed was in the SuperSteel finish.
Product Features
The faucet is available in GROHE StarLight Chrome, Infinity Finish SuperSteel and solid, stainless steel

The new Ladylux3 cone-like body rises organically from the counter and merges with an elegantly-arched spout and distinct lever – a playful interpretation of a water droplet.

SilkMove® – Creating a velvet-soft ease of movement and an extra-wide operating angle, all GROHE cartridges are fitted with ceramic alloy discs that are covered in a special Teflon® lubricant to ensure a lifetime of maintenance-free comfort and reliability – as well as precise and seamless temperature adjustment. GROHE SilkMove cartridges are life-tested to deliver over 200,000 operating

c

ycles (the equivalent of more than 10 years in a four-person household) and still function at factory specs.
The faucet features WhisPer® technology– The geometry within the ceramic discs of the faucet's cartridge combined with heavy cast-brass construction creates a maximum flow level at a minimum noise level

The faucet features a forward rotation lever, so it doesn't hit your sink backsplash.

The LadyLux 3 Cafe is an updated version of GROHE's best-selling classic, the LadyLux faucet, which is the original kitchen pull-out faucet

Pricing is around $499 for StarLight Chrome, $689 for SuperSteel and $799 for stainless steel

The LadyLux 3 Cafe is available in designer showrooms nationwide and on select retailer websites. Specific locations and websites are available on the GROHE website, www.groheamerica.com.
I absolutely adore my LadyLux3 faucet! I can't say enough good things about it. The packaging and website boast easy installation and in my husband's opinion he felt that the directions were not very specific. It took him about an hour to install the faucet but once he had it all figured out he said that it was really easy now that he knows what to do. He felt that the instructions could have been written a bit better. What helped him was going to the
GROHE online product catalog
and looking at a blown up, expanded dissected faucet. Then it became clear which parts went where. He assured me that if we want to take the faucet with us when we move that it would be a cinch to take it out and install it at the new place.
The lever works beautifully and shifts very smoothly. The one touch button on the pull out sprayer works easily and I love that it pulls out all the way down to the bottom of the sink if I want it to. Once released the sprayer retracts right back up to the top of the spout. The LadyLux3 doesn't have a magnetic docking but it turns and locks into place with ease. I thought that I would really be bummed about the fact that it wasn't magnetic but it fits so well into place that it doesn't bother me at all.
My only criticism for the faucet is the touch spray button that switches the water from stream to spray must be held down, it does not have a toggle. I also noticed that the harder you press the button the stronger the spray is. This is tiresome if you have a lot of dishes that you plan on spraying. Using it intermittently, which is primarily how I use it, it works just fine. However, I wouldn't recommend it for those with carpal tunnel or arthritis in your hands simply because it may aggravate.
Here are some pictures of my kitchen sink before and after the installation of the LadyLux3:
BEFORE
AFTER
Win a GROHE Icon Rainshower Hand Shower!
One lucky Pretty Pink Momma reader will win a brand new, recently released, GROHE Icon Rainshower Hand Shower, valued at $114, in celebration of the "Hope Flows... 30 Minutes at a Time" campaign!
Product Features
Currently available in MoonWhite with EcoGreen color or in chrome, the showerheads will be available in vibrant blue, purple, pink, red, orange and yellow options beginning Oct. 2010

Each showerhead is fitted with the new GROHE SprayDimmer - a small lever that allows users to control their water flow with one finger

The GROHE SprayDimmer provides additional water savings - from the standard (2.5 gallons per minute) flow rate - by reducing the overall water volume rather than blocking individual nozzels and detracting from the fullness of the spray

The showerheads feature GROHE CoolTouch Technology - this creates a thermal barrier between the hot water and the surface of the hand shower

A portion of the pink colored Rainshower Icon showerhead's sold will go toward the Breast Cancer Research Foundation as part of GROHE's "Hope Flows...30 Minutes at a Time" campaign

Pricing is around $114 for the colored showerheads

The Rainshower Icon showerhead is available in designer showrooms nationwide and on select retailer websites. Specific locations and websites are available on the GROHE website,

www.groheamerica.com

How to Enter: Giveaway now closed. Visit GROHEAmerica.com and comment back on this post telling me which color of LaudyLux3 faucet you like the best - be specific.
Giveaway open to all residences.
Congratulations Tina12312!
Get Extra Entries!
Remember to leave a comment for each extra entry
Get TWO Extra entries for leaving a comment telling me your favorite new color that the Icon Rainshower is available in, leave two comments
Get

THREE

Extra entries for entering any other Pretty Pink Momma giveaway. Leave three comments for each giveaway you enter. - Check back often for new giveaways to gain extra entries
Get

THREE

Extra entries for becoming a Facebook Fan of Pretty Pink Momma and GROHE, leave three comments.
Get

THREE

Extra entries for posting about this giveaway on the GROHE Facebook wall. Put this in your wall post:
I just entered to win a GROHE Icon Rainshower from Pretty Pink Momma! You can too! Giveaway ends 10/30/10

http://is.gd/fJUcM
Get

ONE

Extra entry for following Pretty Pink Momma with Google Friend Connect, if you all ready follow just put that in your comment
Get

TWO

Extra entries for grabbing my

new

button, leave two comments
Get

FIVE

Extra entries if you Subscribe Via Email to Pretty Pink Momma posts, leave five comments -

you must activate your email subscription for these entries to count.

Get

THREE

Extra entries if you Follow PrettyPinkMomma and GROHEAmerica on Twitter and tweet about this giveaway. Leave the tweet url in one of your three comments. Please copy and paste this into your tweet:
Get

ONE

extra entry per day for tweeting, - leave the tweet url in your comment for each extra tweet
Get

THREE

Extra entries if you blog about this giveaway

OR

submit this giveaway on any giveaway listing site - leave the url in one of your three comments.
Get

FIVE

Extra entries if you Stumble this post, leave five comments
Get

TWO

Extra entries by adding Pretty Pink Momma to any social bookmarking site - just be sure to let me know which one in your comment. Add two comments for each site.

The bottom of each post is now fully equipped with several different sharing options for your convenience!
Good Luck to all that enter!

This giveaway is open until Sunday October 30th.

One winner will be chosen using the Truly Random Number Generator widget located in the footer. The winner will have 48 hours to claim their prize or a new winner will be chosen.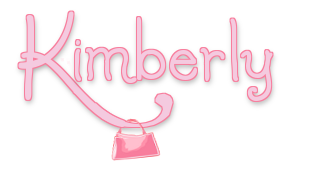 *I share my 100% honest thoughts and opinions in all posts. I received a LadyLux3 SuperSteel faucet for review to spread the word for the "Hope Flows... 30 Minutes at at Time" Campaign. GROHE provided me with the faucet and is providing a pink Icon Rainshower for one winner. Please refer to my disclosure policy or email me if you have any questions.*