Hey East Coaster's - Support Breast Cancer Awareness and Shop Your Favorite P&G Brands at BJ's Wholesale Club - Free 60 Day Trial Membership Passes Available
I love wholesale clubs! When you have a big family buying in bulk is not only smart but its a necessity. My biggest problem when I go is having to limit myself to buying only what I need, not everything that I want. For those of you that live on the East Coast I bet you probably go bananas at BJ's Wholesale.
Here in the Northwest we don't have a BJ's Wholesale Club but I was told about a really cool opportunity for those of you that do have one near you that you have wanted to try. This opportunity also ties in perfectly with Breast Cancer Awareness Month as well so I just have to pass this info along to those of you that are interested.






The following information was provided to me by P&G

BJ's Wholesale Club, along with its vendor partners like P&G, are collaborating for the 5th consecutive year to raise money for cancer research and treatment centers. Both companies are avid supporters of breast cancer awareness and this partnership is an extension of the belief that together, we can all contribute to finding a cure.





Your readers can help support National Cancer Instituteâ (NCI) certified hospitals along the East Coast and visit BJ's to see a variety of "Pink Ribbon" merchandise. For a complete list of benefitting hospitals, visit: http://bjsforpink.com/benefiting-hospitals.html and while you are there you can also sign up to attend events on the East Coast and learn how you can make a difference in the fight against breast cancer. This program helps BJ's and BJ's Charitable Foundation® support efforts to provide breast cancer early detection and screening, diagnosis, research and treatment. Together BJs, its members and vendor partners have proudly contributed $1.3 million since 2004 to help fight cancer.

To make it easy to participate, BJs and P&G are offering a

complimentary, 60-day trial membership pass at BJs Wholesale Clubs.

You may download your 60-day trial membership at: www.bjs.com/savings. BJs Wholesale Clubs have more than 180 locations in 15 states. To find a club near you, visit: http://www.bjs.com/general/locator/index.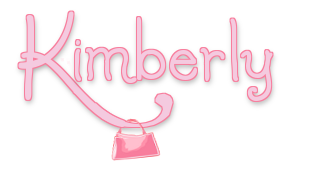 *I share my 100% honest thoughts and opinions in all posts. All though P&G did ask me to post this information for my readers I was not compensated in any way for this post. Please refer to my disclosure policy or email me if you have any questions.*