As parents we get to relish in all the sweet moments throughout each day that we witness our children experiencing. Every day at least one of my boys does something or says something that either melts my heart or makes me laugh uncontrollably. Or there are also those sweet moments that I enjoy with them when they cuddle with me, or hug and kiss me without me even prompting them too. Okay, now its just getting mushy.
Now don't get me wrong I love those little dudes but I also encounter just as many sour moments in a day as sweet. Each day they defy my authority, break my belongings, scream at me, demand my attention and hardly ever say thank you for all the hard work that goes into running their little lives like I do. So when I have had enough of the abuse, and I just can't take it anymore, I usually resort to indulging myself with some sweets. The truth is, I have to reward myself because its quite apparent that no one else will. Thank goodness Pillsbury came out with Sweet Moments Bite-Size and Molten Lava Brownies!
The Review
Sweet Moments are currently available in the refrigerated baked goods section of your local grocery store. The molten lava brownie bowls are offered in caramel or fudge flavors. One night after a long day with the boys I treated myself to Sweet Moments Molten Lava Brownie in the Chocolate Caramel flavor. It comes in a single serve bowl, covered in caramel with a chocolate drizzle. After only 15 seconds in the microwave they are warm and ready to enjoy.
I have to say, this was SO yummy! I love warm chocolate desserts and this hit the spot! In each package there are two servings. Each brownie bowl is 360 calories, which is the only negative thing that I can say about it. Having a treat this rich and delicious makes me feel a little bit guilty but after a long exhausting day I am usually too tired to care.
Then there are those times throughout the day that I just need a quick fix. A little pick me up to get me through after a huge temper tantrum from one of the boys. For those moments Sweet Moments Bite Size Brownies are perfect! They come in caramel or fudge flavors and are ready to eat right out of the package. The best part is that these little guys are only 60 calories each! Now that's a sweet moment I definitely can enjoy guilt free!
I tried the fudge flavor and they were delicious! My boys caught me in the act and of course wanted to see what I was eating that was chocolate and looked so yummy. Because I am a good mommy and I love giving them treats I shared my brownie bites with all three of them. Believe me, the looks on their faces and the speed at which they inhaled them let me know that they thought that they were a great treat too. Plus, I like that they can indulge too but in moderation because I only let them have one each.
Win It!
In celebration of Pillsbury's Sweet Moments one lucky Pretty Pink Momma reader will win a "Sweet Moments" Prize Pack that includes a VIP coupon for the new Pillsbury Sweet Moments and a chocolate spa kit!
How to Enter: Giveaway is now closed. Comment on this post telling me which of the four Pillsbury Sweet Moments desserts are you most excited to try.
Giveaway open to US only.
Congratulations to 11newmom!
Get Extra Entries! Remember to leave a comment for each extra entry
Get 3 Extra entries for entering any other Pretty Pink Momma giveaway. Leave three comments for each giveaway you enter. - Check back often for new giveaways to gain extra entries
Get 3 Extra entries for becoming a Facebook Fan of Pretty Pink Momma and Pillsbury, leave three comments.
Get 3 Extra entries for posting about this giveaway on the Pillsbury Facebook wall. Put this in your wall post:
I just entered to win a Pillsbury Sweet Moments Prize Pack that includes a VIP coupon for the new Pillsbury Sweet Moments and a chocolate spa kit from Pretty Pink Momma! You can too! Giveaway ends 10/31/2010
http://is.gd/fSIK1
Get 2 Extra entries for following Pretty Pink Momma with Google Friend Connect, if you all ready follow just put that in one of your two comments
Get 2 Extra entries for grabbing my new button, leave two comments
Get 5 Extra entries if you Subscribe Via Email to Pretty Pink Momma posts, leave five comments - you must activate your email subscription for these entries to count.
Get 3 Extra entries if you Follow PrettyPinkMomma and Pillsbury Treats on Twitter and tweet about this giveaway. Leave the tweet url in one of your three comments. Please copy and paste this into your tweet:
Get 1 extra entry per day for tweeting, - leave the tweet url in your comment for each extra tweet
Get 3 Extra entries if you blog about this giveaway OR submit this giveaway on any giveaway listing site - leave the url in one of your three comments.
Get 5 Extra entries if you Stumble this post, leave five comments
Get 2 Extra entries by adding Pretty Pink Momma to any social bookmarking site - just be sure to let me know which one in your comment. Add two comments for each site. The bottom of each post is now fully equipped with several different sharing options for your convenience!
Good Luck to all that enter!

This giveaway is open until Sunday October 31st.

One winner will be chosen using the Truly Random Number Generator widget located in the footer. The winner will have 48 hours to claim their prize or a new winner will be chosen.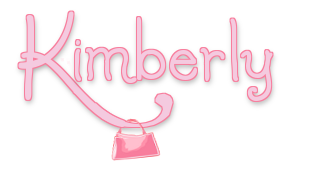 *I share my 100% honest thoughts and opinions in all posts. I received a Sweet Moments Prize Pack and Pillsbury provided me with the free product, information, and prize pack through MyBlogSpark. Please refer to my disclosure policy or email me if you have any questions.*