Last Day to Enter PureZone Giveaway! - Watch how easy it is to get the system set up using your favorite pillow
Today is your last chance to enter the PureZone giveaway! All entries must be in no later than midnight tonight, PST.
I also wanted to take a minute to personally show you just how easy it is to set up the PureZone system with your favorite pillow. So, I made this quick video of myself setting up my PureZone pillow on my bed.
I love the benefits of this system. In the morning I wake up able to breathe much easier than if I don't sleep with it. I have been sending the system to my relatives so that they can see for themselves how amazing this product is. My parents tried it and they agreed that they woke up feeling better when they used PureZone too. My grandma has severe allergies, they are so bad that she had a house built specifically for her out of metal because she is allergic to the insulation in buildings. She is supposed to sleep with a breathing machine at night but she doesn't always because she hates having to wear the mask. When my parents and I told her about the PureZone and the success that we have had with it she immediately asked where she could get one. Needless to say I know what I'm getting grandma for Christmas this year!
Buy It!
You can try the PureZone sleep system

risk free for 30 nights for only $99. If you find that the PureZone system doesn't give you the results that you are looking for you can return it and get a full refund. PureZone will even pay the shipping and handling for you!
PureZone offers a LIFETIME warranty on the fan unit and a TWO YEAR warranty on the Dual Chamber Pillow Case.
After your 30 day trial if you find that you love it, like I do, then you will make two additional payments of $119 for a grand total of $337. Or you can pay $324 upfront and save $8.
Special Discount for Pretty Pink Momma readers!

BUY IT NOW and for a limited time if you enter the promo code

PINK50

you will receive $50 off of your order!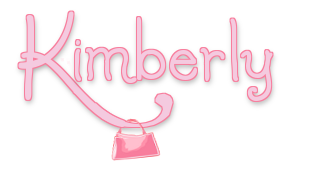 *I share my 100% honest thoughts and opinions in all posts. Please refer to my disclosure policy or email me if you have any questions.*