As some of you know, I am not completely a SAHM. I do work outside the home part time, every other weekend at a car dealership. I love working outside the home a few days a month to connect with people outside of my normal everyday life. Not only do I continue to hone my customer service skills but I also get to be around an environment that I have always loved - the auto industry. I have worked at car dealerships since I was 16, so pretty much half of my life. Due to my experience I happen to know more about cars and maintenance, vehicle sales and titling than most do.
The last three years I have worked at a high end car dealer and I have watched the economy slump and sales go down. Three years ago the economy was great and sales were booming but nowadays only a handful of folks are looking to purchase new vehicles. It seems as most everyone has kicked into a cautious mode and decided to focus on servicing their vehicles and keeping them alive as long as they can rather than going out and buying a new one at the first sign of trouble. Drivers are now taking pride in their vehicles with the racked up miles and it looks like its a trend that is here to stay for awhile.
Jiffy Lube International conducted a recent survey that concluded more than half of U.S. drivers hope to have more than 150,000 miles on their car before they replace it with a new one. More than a quarter of those drivers are hoping to reach at least 250,000 miles or more. Jiffy Lube has over 2,000 franchised service centers in North America so in appreciation of those folks that are showing pride in maintaining their vehicles instead of opting to trade them in Jiffy Lube has created a really cool Facebook Page called
"Keeping My Ride Alive"
.
According to "Keeping My Ride Alive" Facebook Page:

Miles are like badges of honor and having a vehicle that has racked up significant miles has long been a source of pride for vehicle owners. "Keeping My Ride Alive" is a community where newbies to the road, high-mileage heroes and everyone in between can celebrate the miles you and your vehicle have logged. It is a place to share photos and stories and interact with other like-minded vehicle enthusiasts.
The best way to for an owner to protect the life of their vehicle is to regularly maintain it. Regular maintenance includes servicing your vehicles at the mileage intervals recommended in your owner's manual, and checking the brakes, tires, batteries and fluids on a regular basis. One the most inexpensive things that you can do to regularly maintain your vehicle is to get regular oil changes. Jiffy Lube knows this better than anyone, after all, they pioneered the fast oil change industry in 1979.
National survey reveals that while 99% of drivers agree getting their oil changed will help prolong the life of their vehicle, most are looking for additional services during their oil change visit. Nine out of 10 people surveyed agreed that having other key vehicle parts and fluids checked during their regular oil change is the most convenient way for them to help preserve their vehicle's value. More than half want their oil changed in 30 minutes or less. For driver's a convenient way to meet this need is with a
Jiffy Lube Signature Service® Oil Change
, which provides more than just a regular oil change. This preventive maintenance service includes changing, inspecting, checking/filling and cleaning essential components of your car that to keep it maintained and running smoothly. Preventive maintenance aids drivers in their goal of preserving the value and longevity of their vehicle.
Jiffy Lube wants to help you get started on preventive maintenance for your vehicles!
Jiffy Lube is offering

TWO

lucky Pretty Pink Momma readers $35 Jiffy Lube Gift Cards!
How to Enter: Giveaway is now closed. Visit the "Keeping My Ride Alive" Facebook Community and "Like" it. Giveaway open to US only.
Congratulations to Katy!




Congratulations Amber!
Get Extra Entries! Remember to leave a comment for each extra entry
Get 10 Extra entries for sharing your story on in the "Keeping My Ride Alive" community and uploading an image of yourself/your vehicle and information in the appropriate mileage category on the "Share Your Story" tab.
Get 3 Extra entries for entering any other Pretty Pink Momma giveaway. Leave three comments for each giveaway you enter. - Check back often for new giveaways to gain extra entries
Get 3 Extra entries for becoming a Facebook Fan of Pretty Pink Momma, leave three comments.
Get 3 Extra entries for posting about this giveaway on the "Keeping My Ride Alive" Facebook wall. Put this in your wall post:
I just entered to win a $35 Jiffy Lube gift card to help keep my ride alive from Pretty Pink Momma! You can too! Giveaway ends 10/29/2010 - TWO winners!
http://is.gd/fTY7f
Get 2 Extra entries for following Pretty Pink Momma with Google Friend Connect, if you all ready follow just put that in one of your two comments
Get 2 Extra entries for grabbing my new button, leave two comments
Get 5 Extra entries if you Subscribe Via Email to Pretty Pink Momma posts, leave five comments - you must activate your email subscription for these entries to count.
Get 3 Extra entries if you Follow PrettyPinkMomma and Jiffy Lube on Twitter and tweet about this giveaway. Leave the tweet url in one of your three comments. Please copy and paste this into your tweet:
Get 1 extra entry per day for tweeting, - leave the tweet url in your comment for each extra tweet
Get 3 Extra entries if you blog about this giveaway OR submit this giveaway on any giveaway listing site - leave the url in one of your three comments.
Get 5 Extra entries if you Stumble this post, leave five comments
Get 2 Extra entries by adding Pretty Pink Momma to any social bookmarking site - just be sure to let me know which one in your comment. Add two comments for each site. The bottom of each post is now fully equipped with several different sharing options for your convenience!
Good Luck to all that enter!

This giveaway is open until Friday October 29th.

Two winners will be chosen using the Truly Random Number Generator widget located in the footer. The winner will have 48 hours to claim their prize or a new winner will be chosen.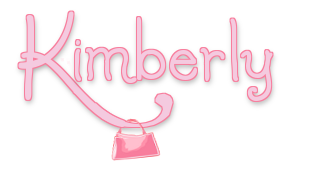 *I share my 100% honest thoughts and opinions in all posts. The gift cards and information about the campaign, were provided by Jiffy Lube. Please refer to my disclosure policy or email me if you have any questions.*