Want to Exercise But Never Find the Time? Join Community of Movement and Be Accountable For Your Exercise Commitment!
I need more exercise! It's just one of those things that I never seem to make the time for. Why? I have no idea. I really like exercising but I am so picky about when and where I will do it. As most moms know its hard to do anything without being interrupted. When I am working out I DO NOT like to be interrupted, period. I guess I just feel what's the point of working up a sweat if I can't maintain the calorie burn because of all the interruptions. So I decided to try to workout after all the kids go to bed but currently for me that is prime blogging time. So recently I have been trying to find ways to work in exercise that include my two year old.
The only thing about that is that I dread it for some reason. I think I just expect that something will go awry or something. Plus I am just running out of ideas that include him. I like walking outside but its getting pretty cold now so I hate exposing him to the cold weather. He loves to play Just Dance on the Wii but I can't do that all the time cause it poops me out too much. I have a treadmill but I don't want him near it because I don't want him to hurt himself.
Sounds like a lot of excuses, doesn't it?
So when I found out about this new program called
Community of Movement
I was thrilled. Community of Movement is place where moms can connect by phone to encourage and motivate each other to stay on track.
How it works:
Choose the work out days that work best for your schedule. On your scheduled days and times call in for a team conference call. The conference call is designed to motivate you and keep you accountable to others in the group. When the call is finished, hang up and work out for up to 50 minutes. At the end of the 50 minutes you call back in for another 5 minute call with your group and let them know that you met your goal and worked out. That's it!
Here's what I like about this program, you do what you want, as long as you want - but someone is holding you accountable at the end of your time. For me the biggest hurdle is accountability. I will jump through hoops in order to make sure that I meet my commitments. I don't want to let anyone down. However, I don't hold myself to that same standard. If I know that I have to be accountable to other people I know that I will do it. I don't want to let people down that are counting on me for support. This is why I think that The Community of Movement is a fantastic idea.
The Community of Movement officially launches in November but the first 75 members to sign up in October membership is free. There are different
membership plans
available depending upon which level of commitment you want to make. The plans start at $49 a month which include two group calls per week. Each group is called a community, and the community consists of about 8 people that have all committed to the same days and times that week for motivation.
I am really excited to try this out! It sounds like just what I need!
I have been selected to be a Mommy Motivator and help get the word out about the Community of Movement and my experience using the program for the next week and a half. For the next two Monday's and Wednesday's, starting today, I will be part of a 9 am community. I will be calling in, working out and reconnecting after the work out with the other mom's in my community.
I will be blogging, tweeting and posting facebook updates on my experience with this program. I may even throw in a vlog too!
And because I know that you are dying to know how it went I will post an update tomorrow morning and share how my first call and workout session went.
For
more information
go check out the Community of Movement!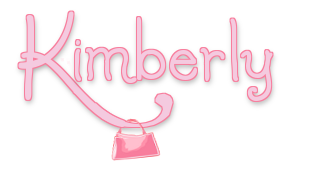 *I share my 100% honest thoughts and opinions in all posts. As a Mommy Motivator I am receiving one month of membership free and I am being compensated for blogging about my experience with the program over the next two weeks. Please refer to my disclosure policy or email me if you have any questions.*