Attention Seattle Area Residents: You Can Enter to Win a Family Membership from the Woodland Park Zoo - It's so easy too!
For great parenting ideas, reviews and recommendations I highly recommend checking out the Savvy Source. If you don't all ready know, the Savvy Source is a great resource for parents to learn about preschools, activities, deals and more. They offer great deals all the time for discounted rates on family oriented fun.
Okay zoo lovers, this one's for you! Throughout the month The Savvy Source is holding a sweepstakes that will knock Seattle's socks off. Starting November 3rd, they are offering
a family membership to the Woodland Park Zoo
to one winner, EVERY DAY for 30 DAYS. That's they will be giving away 30 memberships in total! Each membership given includes one adult and two children.
Being a Seattle native I grew up visiting the Woodland Park Zoo. If you live in or near Seattle its a must see. The animals are amazing and the walk around the zoo is a whole lot of fun. The exhibits are laid out in a very exploratory way. My favorites to see are always the penguins, the hippos and the elephants. I love the elephants it is astounding to watch them and that exhibit always gathers quite a crowd.
The best thing about any zoo is that its for everyone, young or old, to enjoy. I have visited the
Woodland Park Zoo
at all stages of my life from when I was a child, on a first date with my now husband, on our first wedding anniversary and with our children and most recently I was there with my best friend as we celebrated our 20 year friendaversary at a concert in the park. I will admit, the only time that I did not have fun was on our first anniversary. I was 9 months pregnant and it was August - I was dying walking that park! I have no idea what I was thinking, it must have been that pregnancy brain! Anyhow, that's a story for another day, back to the sweepstakes....
How to Enter:
Its so unbelievably easy!
Just follow The Savvy Source on twitter or complete the WildfireApp entry on Facebook. Or if your like me - do both.
Be sure that when you are filling out that entry app on Facebook that you tell them Pretty Pink Momma sent you!
That's it! It only takes a few seconds and you could be one of the 30 winners! A new winner is drawn every 24 hours.
GOODLUCK!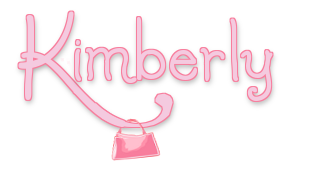 *I share my 100% honest thoughts and opinions in all posts. Please refer to my disclosure policy or email me if you have any questions.*