Have you ever looked inside your purse and thought to yourself that you need a filing system in place to keep all of your receipts, cards and cash organized? I have. My purse believe it or not holds three wallets. I keep them all for different purposes because I needed some way to manage everything that I had inside of them and one wallet just wasn't cutting it for me. I have a tiny one that basically just holds two or three cards plus my drivers license as well as any cash and coins that I have. Then I have a wallet that holds my credit cards and checkbook. Lastly, and my newest addition, is my Savvycents Wallet, which holds coupons, club cards, gift cards, insurance cards and more. If I was to pair everything down to only one wallet I would choose the Savvycents Wallet simply because it has the best features for accommodating and organizing all of my needs.
The Savvycents Wallet is not only functional but chic and modern looking too. Mine is in a pink patent leather that goes great with my new purse. What sets this wallet apart from all others is the fact that it has an accordion style filing system that comes with labels so you can organize your receipts and coupons - or whatever - quickly and easily. I love this feature because before I had the Savvycents Wallet I carried a large coupon organizer in addition to my three wallets. With the Savvycents Wallet I keep receipts and coupons organized in one place. Here is a picture of how my Savvycents Wallet is set up:
This is fully open with the file section expanded
This is a side shot so you can see how wide the expandable file is. Its not anywhere near its full potential either.
This is a side shot of the wallet with the snap closure in place to keep everything compact and secure.
Originally the creator of the Savvycents Wallet, Melinda Claudepierre, came up with this idea for
organizing cash
while she was learning to budget on a envelope based cash budgeting system. The basis behind the cash system is that you separate your cash into different envelopes for different reasons like groceries, entertainment, clothes, etc... Obviously when you are only working with cash you tend to be more frugal because you know that you only have that amount and you aren't relying on what you have in the bank. She became frustrated at keeping track of all the envelopes and thought that there had to be a better way. She couldn't find what she was looking for so she created the Savvycents Wallet.
Melinda's story has really inspired me to think about budgeting using a cash system. I can see how handy the filing solution provided by the Savvycents Wallet would be. What makes this wallet so great for everyone is the fact that its versatile for anything that you have to file within your wallet. Currently I use it for coupons and receipts but if I switch to a cash system I think that there would still be enough room in there to keep the cash in the proper sections with the coupons too. This way I would never forget to use a coupon, which I sometimes do now because my debit card is in a different wallet.
Savvycents Wallet Key Features
Accordion style file system
Includes file cards with pre-printed labels in addition to blank labels
6 card pockets
Checkbook storage
Coin purse
Holds a pen
Convenient size measuring 8" by 4"
In my opinion the Savvycents Wallet is not only fashionable but functional and is a must have for any savvy shopper. I love the accordion filing system! That has to be the smartest idea ever! When I am out shopping now I can easily access all of my coupons and club cards in one place and the filing system makes them easy to find and sort too. I love that it also holds a pen because I am always losing my other pens within my purse because it doesn't have a designated spot for one. I always know that I can find one inside my Savvycents Wallet. This wallet has made it easy to store and sort receipts too. Currently I am storing much more than I normally do because I need to supply receipts to my insurance company for reimbursement of my stolen items that I have slowly been replacing. I don't have to worry that they will got lost in my purse or damaged. I would definitely recommend the Savvycents Wallet for all the ladies on your Christmas list this year that are coupon clipping divas or any gal that just needs a little help with organization, they will love this wallet!
Buy It!
You can purchase the Savvycents Wallet at http://savvy-cents.com for just $24.99. With color options in black, red or pink patent leather you will surely be able to find one to match your purse. The Savvycents Wallet is also sold at select retailers in South Carolina, North Carolina, Georgia and Texas. Please visit the Savvycents website for a complete list of retailers.
Win It!
One lucky Pretty Pink Momma reader will win a Savvycents Wallet in their choice of either black or pink! (ARV $24.99)
How to Enter: Giveaway is now closed. Follow Savvycents Wallet on Twitter or Facebook and comment on this post telling me which one you followed by. Giveaway open to US and Canada only.
Congratulations The Crave to Save!
Get Extra Entries!
- Be sure to leave a comment for each extra entry
Get 2 Extra entries for becoming fan on both Facebook and Twitter of the Savvycents Wallet
Get

3

Extra entries for entering any other Pretty Pink Momma giveaway. Leave three comments for each giveaway you enter. - Check back often for new giveaways to gain extra entries
Get

3

Extra entries for becoming a Facebook Fan of Pretty Pink Momma, leave three comments.
Get 3 Extra entries for posting on the Savvycents Wallet Facebook Wall
I just entered to win a Savvycents Wallet from Pretty Pink Momma, you can too! Giveaway ends 12/1/2010
http://is.gd/gTyU8
Get

2

Extra entries for following Pretty Pink Momma with Google Friend Connect, if you all ready follow just put that in one of your two comments
Get

2

Extra entries for grabbing my

new

button, leave two comments
Get

5

Extra entries if you Subscribe Via Email to Pretty Pink Momma posts, leave five comments -

you must activate your email subscription for these entries to count.

Get

3

Extra entries if you Follow PrettyPinkMomma on Twitter and tweet about this giveaway. Leave the tweet url in one of your three comments. Please copy and paste this into your tweet:
#Win a @SavvycentsLLC@ #wallet & keep #organized this #holiday #shopping season. #Giveaway ends 12/1 #budget http://is.gd/gTyU8
Get

1

extra entry per day for tweeting, - leave the tweet url in your comment for each extra tweet
Get 3 Extra entries if you blog about this giveaway

OR

submit this giveaway on any giveaway listing site - leave the url in one of your three comments.
Get

5

Extra entries if you Stumble this post, leave five comments
Get 2 Extra entries by adding Pretty Pink Momma to any social bookmarking site - just be sure to let me know which one in your comment. Add two comments for each site.

The bottom of each post is now fully equipped with several different sharing options for your convenience!
Good Luck to all that enter!

This giveaway is open until Wednesday December 1st.

One winner will be chosen using the Truly Random Number Generator widget located in the footer. The winner will have 48 hours to claim their prize or a new winner will be chosen.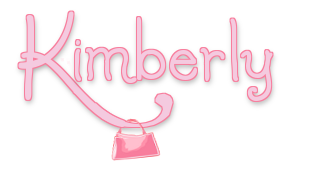 *I share my 100% honest thoughts and opinions in all posts. I was sent a Savvycents Wallet for the sole purpose of providing my opinion for a product reveiw. Please refer to my disclosure policy or email me if you have any questions.*