Having three little boys of my own I know a bit about the fascination with things that go. Whenever we are in the car and they see a plane, a semi, a dump truck, motorcycle, school bus - you name it - they are quick to point it out. Its obvious that they delight in the extraordinary when it comes to vehicles of any kind.
Recently I was introduced to new clothing company called
Shirts That Go
. Shirts That Go is dedicated to depicting amazing vehicles in motion with as much realism as possible on children's tee shirts. The images on the shirts are presented in a life like way so that the child can wear images of vehicles that represent what they see in the real world. The line currently has fifteen designs with plans to add designs on a regular basis.
Here are a couple of my boys favorite picks from the Shirts That Go site:
Naturally when you look at an item of clothing on a website you expect a brief description of the item. Shirts That Go take it to the next level by allowing you to engage with your children while they are picking our their shirt. Not only do they have a description of the shirt but they also include a very detailed description of the vehicle itself. This unique addition to the shopping experience allows parents to educate their children about their favorite vehicle. I love it because I wouldn't have that knowledge otherwise so its nice that I can share in the education with my kids.
The Review
My five year old Benji is fascinated by both things that go and tee shirts. I thought that Shirts That Go would be a perfect fit for his personality. He is always asking me to find shirts with life like images and usually I can't come through with his requests because they don't exist. Once in awhile I will find something that he is looking for and it makes his day! I knew that he would be thrilled to pick out a shirt to review from Shirts That Go to add to his collection.
When I showed Benji the Shirts That Go site he was so excited! We had to flip through the different shirts several times before he finally decided on the
Fighter Jet T-Shirt
shown above. The day that it came Benji couldn't wait to try it on! Here he is sporting his new Shirts That Go shirt:
The back of the shirt has a cool Shirts That Go logo too! Benji willingly sported that in a picture for me too!
Benji absolutely adores his shirt. He wears it at least once a week, he would probably wear it more if I did laundry more often than that! He is also hoping that we will get him a couple more for Christmas this year. My oldest son that is seven also wants to get one too! So, I think I know one thing that is definitely on the list this year for both boys. My two year old is very into pictures of vehicles on his shirts too. Right now he is really into Monster Trucks so hopefully Shirts That Go will add Monster Trucks to the gallery of shirts soon.
Buy It!
All of the Shirts That Go T-Shirts can be found at
ShirtsThatGo.com
. Each shirt sells for only $22 and is available in sizes 2-12. For the vehicle lover on your gift list you should definitely check Shirts That Go.
All shirts are made in the USA and include free shipping with every order!
For all the latest Shirts That Go updates be sure to "Like" them on
Facebook
or follow them on Twitter
@shirtsthatgo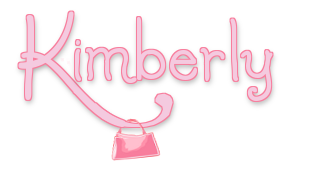 *I share my 100% honest thoughts and opinions in all posts. I was provided with a sample shirt from Shirts That Go that enabled me to share an honest opinion of the product. Please refer to my disclosure policy or email me if you have any questions.*