Does Your Neck, Shoulders and Back Need Some Tension Release? Definitely check out the Moji Tension Release - Review and Giveaway
The holiday season are full of stress! All of this stress and tension can build up and manifest as pain in your shoulders, neck and back. Wouldn't it be nice to find a way to relieve some of this stress without using any medication, especially if your not fortunate enough to be able to afford massage therapy? Well let me introduce you to the
Moji Tension Release
.
Beyond stress for the holidays, I have a ton of stress in general. Compounding that I have severe back, shoulder and neck pain. When I heard that I would be receiving a Moji Tension Release for review I was over the moon. I couldn't wait to try it out and see if it could help me manage my constant pain.
About Moji and the Moji Tension Release
About Moji - Taken from the Moji website

Moji was founded in 2007 with the goal of keeping people active and pain-free. Eager to help others pursue their passions in life, Victor Viner established the company with a vision of creating best-in-class recovery and pain relief products. Victor has surrounded himself with a forward thinking and experienced team that brings industry expertise to the Moji brand in the areas of product design, marketing, manufacturing, operations, technology, and content development.

At Moji, we are our own consumer. The Moji team is dedicated to providing innovation and education in the pain relief and recovery space in an effort to enhance the lives of others and support a sense of vitality.
About the Moji Tension Release
About Moji Tension Release - Taken from the Moji website

Moji Tension Release is an innovative all-in-one garment that provides soothing heat to the neck, shoulders, and upper back.

The Tension Release wraps around the contours of the body to deliver Moji's signature warm hug and provides ample coverage for the neck and shoulders or can be flipped over and worn to heat the middle back.

Moji Tension Release is made from premium four-way stretch materials and moisture-releasing silica beads; it pops in the microwave for 2 minutes and then is ready to use. No chemicals, no pills, just the magic of moist heat.
The Review
First of all let me tell you, I am using the Moji Tension Release right now as I sit here and type up this review. I have nothing but wonderful things to say about this product. The moist heat that is released from the Moji Tension Release is very relaxing for my muscle pain. I can feel it loosening up the muscles and the tension melting away. Its easy to use, I just pop it in the microwave for about 3-4 minutes - depending upon how hot I want it, and then I put it on and wear it around the house I do my chores, blog or even just watch television. The fact that its designed this way is pure GENIOUS. An excellent gift for anyone that can't afford to take time out during their busy day for managing pain relief.
My favorite thing about this product is the versatility. As you can see from the pictures above it can be worn either around the shoulders and neck or in the mid back area. When I use mine I usually start with the neck and shoulders then move down toward the middle of my back. I wear it around for about an hour or so before I think that heat has totally dissipated. Another thing that I like to do with this product is put it in the refrigerator for a little bit and let it get cold so I can use it as an ice pack too. I love the way that the Moji Tension Release makes my muscles feel when I wear it that I even will lay it behind my back when I am laying down to give some relief to the pain I feel in my hips and low back. When I do this I can feel the muscle relief to the core and pressure relief all the way up my back.
Honestly, I LOVE this product and I plan to also put the
Moji Back Pain Relief System
on my Christmas list this year because then I will be able to get the low back and hip pain relief in the same way by wearing it around the house like I do with the Moji Tension Release. Let's hope that Santa comes through for me!
Buy It!
You can purchase the Moji Tension Release at www.gomoji.com for $69.95. You can also find Moji products sold at retail locations in several different states.
Win It!
Moji is graciously offering one lucky Pretty Pink Momma reader a Moji Tension Release! (ARV $69.95)
How to Enter: This giveaway is now closed. Visit www.gomoji.com and comment back on this post telling me why you want a Moji Tension Release. Do you want it for yourself or for someone else?
Giveaway open to US only
Congratulations Jennifer R!
Get Extra Entries!
Remember to leave a comment for each extra entry
Get 3 Extra entries for entering any other Pretty Pink Momma giveaway. Leave three comments for each giveaway you enter. - Check back often for new giveaways to gain extra entries
Get

3

Extra entries for becoming a Facebook Fan of Pretty Pink Momma and Moji, leave three comments.
Get

3

Extra entries for posting about this giveaway on the Moji Facebook Wall. Put this in your wall post:
I just entered to win a Moji Tension Release from Pretty Pink Momma! You can too! Giveaway ends 12/3/10

http://is.gd/gZIDA
Get

1

Extra entry for following Pretty Pink Momma with Google Friend Connect, if you all ready follow just put that in your comment
Get

2

Extra entries for grabbing my

new

button, leave two comments
Get

5

Extra entries if you Subscribe Via Email to Pretty Pink Momma posts, leave five comments -

you must activate your email subscription for these entries to count.

Get

3

Extra entries if you Follow PrettyPinkMomma and GoMoji on Twitter and tweet about this giveaway. Leave the tweet url in one of your three comments. Please copy and paste this into your tweet:
#Win a Moji Tension Release from @PrettyPinkMomma (ARV $70) #Giveaway ends 12/3 #stressrelief #backpain #neckpain http://is.gd/gZIDA
Get

1

extra entry per day for tweeting, - leave the tweet url in your comment for each extra tweet
Get

3

Extra entries if you blog about this giveaway

OR

submit this giveaway on any giveaway listing site - leave the url in one of your three comments.
Get

5

Extra entries if you Stumble this post, leave five comments
Get

2

Extra entries by adding Pretty Pink Momma to any social bookmarking site - just be sure to let me know which one in your comment. Add two comments for each site.

The bottom of each post is now fully equipped with several different sharing options for your convenience!
Good Luck to all that enter!

This giveaway is open until Friday December 3rd.

One winner will be chosen using the Truly Random Number Generator widget located in the footer. The winner will have 48 hours to claim their prize or a new winner will be chosen.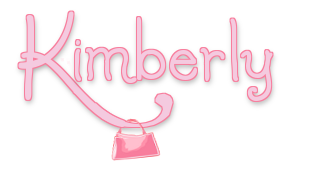 *I share my 100% honest thoughts and opinions in all posts. I was sent a Moji Tension Release in order to provide a personal account for the purpose of review. Please refer to my disclosure policy or email me if you have any questions.*