Got Someone On Your List That's Hard to Shop For? Soge Shirts has fun T-Shirts for everyone to enjoy - Review and Giveaway
We all have that one person that is difficult to shop for on our list. If there's one thing that we all have in common its that pretty much everyone loves a great T-Shirt. T-Shirts are comfy, casual and its awesome when we can find one that expresses a piece of our personality. I love a great shirt, its a requirement of my momiform, so I was really excited when I learned that I was going to be able to review one from Soge Shirts.
Soge Shirts creates
funny T-Shirts
, cute T-Shirts, sarcastic and even offensive T-Shirts that appeal to everyone and anyone. They have a huge selection of silly quotes, graphics and other various designs. Whether your shopping for men, women or children they most likely have a shirt that you find you just gotta get, or in my case I just gotta have.
Below are some of my favorite designs that they offer. They also add new designs all the time so its a great place to check out again and again to see what's new.
This is only a handful of what shirts they offer at Soge Shirts. See what I mean? They are so funny! It was super tough for me to pick just one shirt to review. I was torn if I should go the funny route or the sweet route. I finally settled on getting a shirt that said "I <3 my husband" because I wanted to make my hubby smile. Plus its just a cute saying. Here is what my shirt looks like that I picked out. I just did a shot of the shirt because I have been under the weather the last few days and I was not up for a photo opp that included my face.
As if it wasn't hard enough to choose which shirt I wanted little did I know that I would be faced with having to decide exactly what type of shirt that I wanted. I settled on the cap sleeve baseball shirt. I love the way cap sleeves fit. Take a quick look at all the options that are available when you order a design.
Honestly, I LOVE my shirt. My husband has been going through some stuff at work so I surprised him one day when he came home after a long day. I was glad that I could make him smile. I wear my shirt all the time. The shirts are quality made and very comfortable. Everything I look for in a T-Shirt. I completely recommend checking them out if you are looking for a fun and unique gift for anyone on your holiday shopping list this season.
Buy It!
You can buy T-Shirts at Soge Shirts ranging in price from $11.99 to $27.99 depending upon style, color and fabric. Plus, they also have hoodies and sweatshirts among other items that you can have your favorite design placed on. For a complete list of available items and prices visit www.Sogeshirts.com and click on the shirt design that you like and everything will be displayed underneath the design.
Win It!
Soge Shirts is graciously giving away

ONE

T-Shirt of choice to one very lucky Pretty Pink Momma reader! ARV $12-28
How to Enter: Giveaway is now closed! Visit Soge Shirts and comment back on this post telling me which design is your favorite that they have to offer. This giveaway is open to all, including international!
Congrats to J.E.!
Get Extra Entries! Remember to leave a comment for each extra entry
Get 3 Extra entries for entering any other Pretty Pink Momma giveaway. Leave three comments for each giveaway you enter. - Check back often for new giveaways to gain extra entries
Get 3 Extra entries for becoming a Facebook Fan of Pretty Pink Momma and the Soge Shirts, leave three comments.
Get 3 Extra entries for posting about this giveaway on the Soge Shirts Facebook Wall. Put this in your wall post:
I just entered to win a T-Shirt of my choice from Pretty Pink Momma! You can too! Giveaway ends 12/7/2010

http://is.gd/hgHNI
Get 2 Extra entries for following Pretty Pink Momma with Google Friend Connect, if you all ready follow just put that in one of your two comments
Get 2 Extra entries for putting me in your text blog roll
Get 2 Extra entries for grabbing my new button, leave two comments
Get 5 Extra entries if you Subscribe Via Email to Pretty Pink Momma posts, leave five comments - you must activate your email subscription for these entries to count.
Get 3 Extra entries if you Follow PrettyPinkMomma and sogeshirts on Twitter and tweet about this giveaway. Leave the tweet url in one of your three comments. Please copy and paste this into your tweet:
#Win a #Tshirt of choice from @sogeshirts! ARV $12-28 #giveaway ends 12/7 #shirts #funny #giftguide #Christmas #gifts http://is.gd/hgHNI
Get 1 extra entry for tweeting- no more than once every four hours, max at 4 per day, - leave the tweet url in your comment for each extra tweet
Get 3 Extra entries if you blog about this giveaway OR submit this giveaway on any giveaway listing site - leave the url in one of your three comments.
Get 5 Extra entries if you Stumble this post, leave five comments
Get 5 Extra entries by adding Pretty Pink Momma to any social bookmarking site - just be sure to let me know which one in your comment. Add two comments for each site. The bottom of each post is now fully equipped with several different sharing options for your convenience!
Good Luck to all that enter!

This giveaway is open until Tuesday December 7th.

One winner will be chosen using the Truly Random Number Generator widget located in the footer. The winner will have 48 hours to claim their prize or a new winner will be chosen.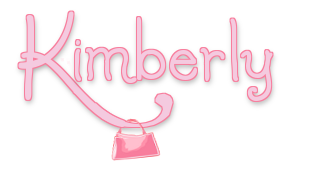 *I received this product for review purposes only. All thoughts and opinions expressed are my own and no other monetary compensation took place. Please refer to my disclosure policy or email me if you have any questions.*