I wanted to kick off the Holiday Gift Guide with the hottest toy out there right now. That's right - I'm talking about the My Pillow Pets. If you don't have a clue what a My Pillow Pet is, than its quite obvious that you don't have kids. My boys have been bugging me for a My Pillow Pet forever and I was so happy when I learned that I would be receiving one for review. All three of my boys have been asking for one so to keep things fair I got one for the little one to review. That way the older boys wouldn't fight about why one of them got it when the other one didn't. Plus, my two year old really loves stuffed animals a lot, so I thought that he would be the most excited.
There are several different animals to choose from and it was really hard to pick out just one but my husband made the call and picked the Frog My Pillow Pet for Emilio to love on. He was SOOO excited the day that it came. Being that he's two he had no idea that it was coming so it was a complete surprise. He kept saying, "Mommy got Pillow Pet for me? Thank you mommy!", it was adorable! My other boys were a bit green with envy so we had to make sure that they knew that we are planning on getting them their own for Christmas as long as they stayed on Santa's Nice List. Check out how happy Emilio is with his new
My Pillow Pet
!
Emilio still dotes on his My Pillow Pet all the time! He adores it and I have to say, I do too! It is sooooo soft and cudly. I have even used it as a pillow and I found it to be amazingly comfortable. I love that the design allows for the user to play with it as a pet or use it as a pillow. We have tons of stuffed animals at our house and I am so happy to have one that is functional as well as fun. I love that I can store objects in it as well when the pillow is in Pet mode. It makes it really useful for just a quick trip to grandma's house, I can shove an outfit in there and a couple diapers and we're good to go!
My favorite part, next to the fact that its washable, is the velcro latch that hold the pillow in Pet mode was very cleverly made. When the My Pillow Pet is in Pillow mode the velcro is covered by a piece of fabric from the Pet. I have had ours for about a month now and the velcro still looks brand new. It has not gotten filled with fuzz once! This is so important in my opinion because it speaks to the longevity of the Pet part of the toy. If the velcro gets damaged and filled with fuzz obviously it will not be able to close and become a Pet, it will stay a Pillow. I am confident that with this design the velcro will stay intact.
Our whole family loves the Pillow Pet. My older boys have all ready picked out the ones that they want for Christmas this year. Benji wants a T-Rex and Oscar would like the Comfy Panda. To be honest, I thought that because they are older - 7 and 5 - that they would see Emilio's and the novelty would wear off. Like I said, its been over about a month and they still both bug me all the time for their own My Pillow Pets. To me that is the sign of great toy. Which is why I think that this toy will be the most popular toy this holiday season. Not only is it fun and functional but it is affordable too. Its also a great gift for boys or girls of all ages.
My best friend's daughter had a birthday a couple of weeks ago and she wanted a My Pillow Pet, so I bought her one because I knew how much my boys enjoyed theirs. She wanted the purple Unicorn My Pillow Pet and I was lucky enough to get her awesome reaction to getting her My Pillow Pet on video. She was so excited!! I also gave her a Nano Bug which I stashed inside the fold of the My Pillow Pet but she didn't really even seem to care, it was all about the My Pillow Pet!
Buy It!
To get a My Pillow Pet of your very own please visit http://www.lovemypillowpets.com/. There are 36 different My Pillow Pets to choose from and now you can choose from two different sizes, the original 18" or the new mini that measures only 11". The 18" Pillow Pet is now $24.99 and the 11" is only $15.99. Also now available in the Pillow Pet line are plush blankets, backpacks, neck pillows, slippers, hats and books! I can't wait to get my hands on one of those blankets, they would match the Pillow Pet perfectly!
Win It!
Pillow Pet is graciously providing one lucky Pretty Pink Momma reader with a Pillow Pet of their choice! (ARV $24.99)
Please note that it may take as long as 4-6 weeks to fulfill your prize via delivery – but in nearly all cases it should be much sooner than that.
How to Enter: Giveaway is now closed. Visit http://www.lovemypillowpets.com/ and comment back on this post telling me which Pillow Pet that you would like if you were chosen as the winner. (Giveaway open to US only)
Congratulations DEBIJOT!
Get Extra Entries! Remember to leave a comment for each extra entry
Get 3 Extra entries for entering any other Pretty Pink Momma giveaway. Leave three comments for each giveaway you enter. - Check back often for new giveaways to gain extra entries
Get 3 Extra entries for becoming a Facebook Fan of Pretty Pink Momma and My Pillow Pets, leave three comments.
Get 3 Extra entries for posting about this giveaway on the My Pillow Pets Facebook Wall. Put this in your wall post:
I just entered to win a My Pillow Pet from Pretty Pink Momma! You can too! Giveaway ends 11/20/2010
http://is.gd/gEb4e
Get 2 Extra entries for following Pretty Pink Momma with Google Friend Connect, if you all ready follow just put that in one of your two comments
Get 2 Extra entries for grabbing my new button, leave two comments
Get 5 Extra entries if you Subscribe Via Email to Pretty Pink Momma posts, leave five comments - you must activate your email subscription for these entries to count.
Get 3 Extra entries if you Follow PrettyPinkMomma and MyPillowPets on Twitter and tweet about this giveaway. Leave the tweet url in one of your three comments. Please copy and paste this into your tweet:
Get 1 extra entry per day for tweeting, - leave the tweet url in your comment for each extra tweet
Get 3 Extra entries if you blog about this giveaway OR submit this giveaway on any giveaway listing site - leave the url in one of your three comments.
Get 5 Extra entries if you Stumble this post, leave five comments
Get 2 Extra entries by adding Pretty Pink Momma to any social bookmarking site - just be sure to let me know which one in your comment. Add two comments for each site. The bottom of each post is now fully equipped with several different sharing options for your convenience!
Good Luck to all that enter!

This giveaway is open until Saturday November 20th.

One winner will be chosen using the Truly Random Number Generator widget located in the footer. The winner will have 48 hours to claim their prize or a new winner will be chosen.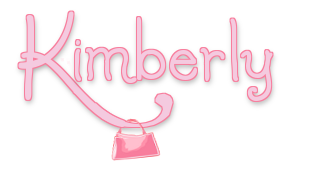 *I share my 100% honest thoughts and opinions in all posts. I was provided a My Pillow Pets sample in order to share my honest thoughts and opinions regarding the product. Please refer to my disclosure policy or email me if you have any questions.*