Learning to ride a bike is one of those rites of passage that I think most every kid goes through. Its a milestone moment when you can proudly take off those training wheels and the freedom to cruise around on two wheels is yours. Its a once in a lifetime momentous experiences that you don't ever forget. I still remember bracing the curb and pushing off on my way down the street with my pink banana seat bicycle, my mom proudly watching me go.
As a parent I looked forward to being a part of this milestone with my boys. Only to my surprise my oldest son freaked out about the pedals and refused to learn to ride the bike that we had bought him. My son refused to deal with the pedals because he couldn't make them go backwards and forwards like on his tricycle. This was just something he couldn't get past no matter how many times we tried to convince him that it would be okay. So we finally stopped pursuing it.
To my surprise in September he learned on his own without training wheels to ride a bike! It took until he was 7 years old but he finally did it. The straw that broke the camels back was seeing all of the younger kids in the neighborhood whizzing by him on their bikes - it didn't help matters that they were girls too. Such an ego crusher. He finally overcame his fear of the unknown and just did it. I was so proud.
Then we had a new problem. Our 5 year old, Benji, saw that our 7 year old had learned how to ride a bike so he was bound and determined to learn as well. Being so close in age they are so competitive about everything! We went out and bought both of the boys brand new bikes. Our oldest cruised around like it was going out of style and Benji was desperate to master the technique.
We started him out on his training wheels, as per the usual when someone is learning. For two weeks he rode around with them. Every time we would take them off he just couldn't figure out how to get going. He did great at higher speeds but he could not master the take off and the balancing act that it required. He was devastated that he had to continue with the training wheels on.
Then I received a
Glidebikes Mini Glider
for review. I was so excited because I knew that this might help Benji out of his slump and he could finally ride his bike training wheel free! You see a glide bike is a form of bicycle that has only pegs, no pedals. The rider has to balance it by stepping one at at time then pushing off with their feet, balancing their weight and therefore gliding with the momentum. Children learn by walking and sitting on the seat. Think of the Flintstones - only with a bike not a car. We were sent the Mini Glider for review and Benji couldn't wait to jump on and give it a try.
Blue Mini Glider
All of the Glidebikes are designed and built to last. They have tires that are made of EVA foam so you never have to worry about airing them up. They definitely are not meant to be ridden for sport or on rough terrain though. The tires are sturdy and meant just for recreational uses, like gliding up and down the block. The seat is adjustable and the glide bike is made of high quality materials. It even has a handle bar brake for smooth braking. The mountain bike like design maintains a low center of gravity so it makes it easier for the rider to learn to balance and glide.
Benji rode around on the Mini Glider for three days, all the while switching back and forth between the glider and his bike. He started using the Mini Glider on Friday afternoon and by Sunday night the training wheels were off! I couldn't believe it! Check out Benji cruising around on the Mini Glider! It was his first time so he was having a little trouble with the balance of it but by the next day he had the gliding down.
In my opinion I think that the Mini Glider was instrumental in Benji getting his training wheels removed from his bike. He had been struggling with balancing for two weeks and in just three short days the training wheels were gone. Three days could be a little fast for some but at the time Benji was literally switching between his bike and the glide bike for the entire weekend. He was outside practicing all day for two and a half days straight. The cool thing is that even once he learned to ride his bike he still likes to ride the glide bike for fun. The neighbor kids take turns on it too. I have been passing the Mini Glider around to my friends so their kids can learn how to ride too. Benji keeps asking me when we are getting the Mini Glider back, he didn't want to share it because he still wants to ride it.
Some may feel that the expense of the glide bike isn't worth it. After all, most of learned without a glide bike and we turned out okay. In my opinion the glide bike is worth it because it will expedite the learning curve tenfold. Also, if you have younger children it can easily be passed down for them to use because it is built with quality materials that were made to last. The Mini Glider is designed for ages 2-5 and I have a two year old that would love to learn how to ride a bike too. I personally don't think that my two year old is ready yet to try something like the glide bike, I'm not sure if he will be able to comprehend how its supposed to work. I think I am going to save it for him until he is about 3. But I am confident with the help of the Mini Glider he will be ready to ride a bike well before 5, which will be really exciting for him!
Buy It!
Glide bikes range in price from $99.99 for a Mini Glider or $129.95 for a Go Glider. The Mini Glider is recommended for ages 2-5 and the Go Glider is recommended for ages 5-10. They are soon going to be available in larger sizes for those that are 10+. The glide bikes are available in red, blue and pink.
Win it!
One lucky Pretty Pink Momma reader will win a Mini Glider of their choice, or a Pink Go Glider if you prefer. They are currently sold out of the Go Gliders in Blue and Red
.
How to Enter: Giveaway now closed. Visit Glidebikes.com and comment back on this post telling me which glide bike you would like if you were chosen as the winner.
Giveaway open to Continental US only, no Alaska or Hawaii.
Congratulations to Tylerpants!
Get Extra Entries! Remember to leave a comment for each extra entry
Get 3 Extra entries for entering any other Pretty Pink Momma giveaway. Leave three comments for each giveaway you enter. - Check back often for new giveaways to gain extra entries
Get 3 Extra entries for becoming a Facebook Fan of Pretty Pink Momma and Glide Bikes, leave three comments.
Get 3 Extra entries for posting about this giveaway on the Glide Bikes Facebook Wall. Put this in your wall post:
I just entered to win a Glide Bike from Pretty Pink Momma! You can too! Giveaway ends 11/28/2010
http://is.gd/gNrDH
Get 2 Extra entries for following Pretty Pink Momma with Google Friend Connect, if you all ready follow just put that in one of your two comments
Get 2 Extra entries for grabbing my new button, leave two comments
Get 5 Extra entries if you Subscribe Via Email to Pretty Pink Momma posts, leave five comments - you must activate your email subscription for these entries to count.
Get 3 Extra entries if you Follow PrettyPinkMomma on Twitter and tweet about this giveaway. Leave the tweet url in one of your three comments. Please copy and paste this into your tweet:
Get 1 extra entry per day for tweeting, - leave the tweet url in your comment for each extra tweet
Get 3 Extra entries if you blog about this giveaway OR submit this giveaway on any giveaway listing site - leave the url in one of your three comments.
Get 5 Extra entries if you Stumble this post, leave five comments
Get 2 Extra entries by adding Pretty Pink Momma to any social bookmarking site - just be sure to let me know which one in your comment. Add two comments for each site. The bottom of each post is now fully equipped with several different sharing options for your convenience!
Good Luck to all that enter!

This giveaway is open until Sunday November 28th.

One winner will be chosen using the Truly Random Number Generator widget located in the footer. The winner will have 48 hours to claim their prize or a new winner will be chosen.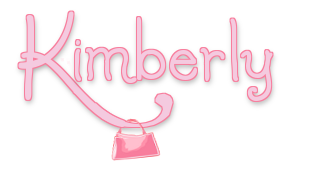 *I share my 100% honest thoughts and opinions in all posts. Please refer to my disclosure policy or email me if you have any questions.*