Last year at this time the must have toy of the holiday season were Zhu Zhu Pets. Since their introduction parents were doing everything that they could to get their hands on them. They were sold out in stores and luckily most stores got a shipment in just before Christmas so that Santa could come through for their kids just in the nick of time. I was lucky enough to have had the chance to review them in the fall so I was one of the few parents not scurrying around searching for the lovely little hamsters. If you want to, check out
my review
that includes my popular YouTube video that has over 60K hits.
2010 brought tons of new Zhu Zhu's to the toy world. Among them was a Zhu Zhu pet that was specifically targeted to boys, Kung Zhu Pets. The Kung Zhu Pets consist of Special Ops and Ninja Warrior personalities that each have armor, weapons and engage in battling for training. I personally thought this was a super cool idea. I really like how they managed to make these little hamsters a little more manly and catered to the interests of boys. My boys love army themed and ninja themed imaginary play I knew that these would be a win-win with them.
Kung Zhu - The Review

Kung Zhu Battling Hamsters is a full lineup of crazy hamster warriors. In "normal mode", the hamsters are mild-mannered and act just like Zhu Zhu Pets Hamsters, including silly explore cartoon sounds in "explore mode" and normal hamster sounds in "talk mode". In "Battle Mode"?... let's see....

The real magic of Kung Zhu is their ability to transform into more aggressive/zany hamsters with sounds to match armors sold separately.
"Powering up" a hamster into "battle mode" is accomplished by either:


1.

a hamster completing "training" in an obstacle course (making it to the end) or


2.

by swiping the hamster across a "tablet of Zhu" included with each armor set.

Playsets and track systems complement the armor themes and include a full battle arena where Kung Zhu can go hamo-a-hamo in free-for-all melee action.

Kung Zhu is specifically designed to work with Kung Zhu armors and vehicles and to run about in the Kung Zhu world.

Kung Zhu Hamsters have the ability to "learn" 8 different "fighting styles". Each Tablet of Zhu sold with Armor sets will unlock, inside every Kung zhu hamster, unique new sounds related to the armor/fighting style.
I was sent several boxes of Kung Zhu goodies for my boys to review courtesy of
Mom Select
. Included were the two Kung Zhu Pets, a Battle Arena, two sets of Armor, two Buzzsaw Tanks and several Training Ground and other miscellaneous playsets so that I could have a complete arena set up for the boys to play with. The boys were sooooo excited to be able to pick out their Kung Zhu Pets and their matching armor. Oscar chose Stonewall with his Night Raid Armor from the Special Ops series and Benji chose Drayko with his Shadow Jonin Armor from the Ninja Warrior series.
For the next few days they were going nuts with their Kung Khu Pets, they couldn't wait for the huge arena to be set up. Luckily, my most awesome next door neighbor is also a blogger, Tammy from
Tammy's Two Cents
, and she had received a Kung Zhu Party Review Kit from Mom Select that included everything I had and way more. My boys were able to go to her party and play with the entire arena, which was a bonus for me because I didn't have to set it up at our house until I found our for sure that the boys had a great time playing with it first. I knew the set up for such an extensive kit would take a lot of time, it took Tammy about two hours to set up the entire party. Another awesome thing for me about going to Tammy's party is that she had set aside a hamster for my youngest to play with. I was sent only two for review which doesn't bode well when you have three boys that all want to play with the same toys. Emilio chose the same Kung Zhu Pet as Benji did.
Now I took my own pictures and had my own video footage from the party but shortly after capturing the footage is when my car was broken into and my cameras were stolen. I lost all the review material that I had so with Tammy's permission I am using her video that she created from the Kung Zhu Party that she threw. All three of my boys are in it so we did have similar footage. Check out this super cute video that Tammy created and see just how much fun was had by all.
The kids had such a blast! I knew that it would definitely be worth opening my playsets and taking the time to put them together. The party favorites and my sons favorites were by far the Battle Arena and the Hamster Tanks. The boys love to battle each other and the tanks give them the freedom to run around outside of the arena. I love the new sounds that the Kung Zhu Pets make, they go nuts when the think they are gearing up for battle. All in all they are the same cute little Zhu Zhu Pets with rockin' new twist.
If you are thinking of buying Kung Zhu Pets this Christmas for your kids the must have playsets are the Battle Arenas and the Hamster Tanks. Yes, the other playsets are awesome and so much fun for the kids to play with but the biggest problem with them is the storage. You need a huge container to place the pieces of the playsets in when you want it cleaned up, or you just keep a huge designated area in your home set aside for the arena to be up long term. At our house our designated garage, but we use our garage as a multipurpose room and not for car storage. All of the kids in the neighborhood come in and play there so for us it makes sense, but even I like to clean up the area from time to time and put all the toys away.
Buy It!
You can find anything that you want to know about Kung Zhu Pets at http://www.KungZhu.com. You can purchase Kung Zhu Pets at ToysRus, Walmart, Target, eToys.com and Amazon
.
Win It!
One lucky Pretty Pink Momma reader will win this entire set of Kung Zhu toys!
Valued at $66 the set includes: one Giant Battle Arena, Kung Zhu Pets Ninja Warrior Hamster - Thorn, Kung Zhu Pets Special Forces Hamster - Sergeant Serge, Kung Zhu Pets Ninja Armor - Shadow Jonin and Kung Zhu Pets Special Forces Armor - Dune Tracker.
How to Enter: Giveaway is now closed. Visit KungZhu.com and comment back on this post telling me your favorite Kung Zhu hamster and why.
Giveaway open to US only.
Congratulations to Ellie!
Get Extra Entries! Remember to leave a comment for each extra entry
Get 3 Extra entries for entering any other Pretty Pink Momma giveaway. Leave three comments for each giveaway you enter. - Check back often for new giveaways to gain extra entries
Get 3 Extra entries for becoming a Facebook Fan of Pretty Pink Momma and The Zhuniverse, leave three comments.
Get 3 Extra entries for posting about this giveaway on The Zhuniverse Facebook Wall. Put this in your wall post:
I just entered to win a Kung Zhu Gift Set, ARV $66, from Pretty Pink Momma! You can too! Giveaway ends 12/6/2010
http://is.gd/hldMh
Get 2 Extra entries for following Pretty Pink Momma with Google Friend Connect, if you all ready follow just put that in one of your two comments
Get 2 Extra entries for putting me in your text blog roll
Get 2 Extra entries for grabbing my new button, leave two comments
Get 5 Extra entries if you Subscribe Via Email to Pretty Pink Momma posts, leave five comments - you must activate your email subscription for these entries to count.
Get 3 Extra entries if you Follow PrettyPinkMomma on Twitter and tweet about this giveaway. Leave the tweet url in one of your three comments. Please copy and paste this into your tweet:
#Win a KungZhu #Gift Set from @PrettyPinkMomma! ARV $66 #giveaway ends 12/6 #kids #toys #Christmas #gifts #zhuzhupets
http://is.gd/hldMh
Get 1 extra entry for tweeting- no more than once every four hours, max at 4 per day, - leave the tweet url in your comment for each extra tweet
Get 3 Extra entries if you blog about this giveaway OR submit this giveaway on any giveaway listing site - leave the url in one of your three comments.
Get 5 Extra entries if you Stumble this post, leave five comments
Get 5 Extra entries by adding Pretty Pink Momma to any social bookmarking site - just be sure to let me know which one in your comment. Add two comments for each site. The bottom of each post is now fully equipped with several different sharing options for your convenience!
Good Luck to all that enter!

This giveaway is open until Monday December 6th.

One winner will be chosen using the Truly Random Number Generator widget located in the footer. The winner will have 48 hours to claim their prize or a new winner will be chosen.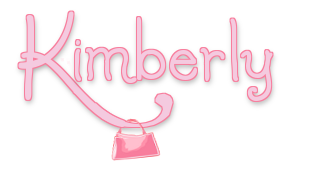 *I received this product for review and giveaway purposes only from MomSelect. All thoughts and opinions expressed are my own and no other monetary compensation took place Please refer to my disclosure policy or email me if you have any questions.*