One of the coolest toys to hit the shelves recently are HEXBUG Nano. These are robotic creatures that behave like a real bug. They crawl, flip, vibrate and most importanly - they BATTLE! Because seriously what could be cooler than bugs that try to kill each other right? My boys saw these little bugs and just had to have them. Luckily for my boys I was given an opportunity from
MomSelect
to host a HEXBUG Nano party for them and include the kids in my neighborhood too.
About HEXBUG Nano
How it Works - Taken from www.hexbug.com

How it works. The motor inside the Nano rotates a counterweight that causes forces up and down. The down force causes the legs to bend and the Nano moves forward. The up force causes the creature to hop lifting the front legs off the ground and allowing the legs to unbend. This up and down movement repeats several hundred times per second causing the Nano to move forward. The Nano creature's ability to flip over by itself is due to the rotating forces caused by the motor and the unique internal and external chassis design (and a little magic).
All though the HEXBUGS are fun just by themselves they also have fun accessories too that make the play experience that much better. There are tracks and habitats that can easily be put together and arranged in any pattern that you can think of. Kids can create several different areas for the bugs to congregate in or send them through the tracks chasing each other. My kids favorite play accessory is the Battle Bridge. Once set up the HEXBUGS find their way to the middle of the bridge and run into each other until in a jousting type method until one falls off the bridge. The Battle Bridge is $39.99 and comes with two rare HEXBUGS.
For days all of the neighbor kids were coming over to battle their HEXBUGS. They love watching them race through the tunnels too but every kid wanted to see their bug win a battle. When the HEXBUGS flipped over on their sides and vibrated around the kids love to call this "breakdancing". I thought that it was really cute! Kids can also register their HEXBUGS and keep track of their collection at www.hexbug.com. At the site they can also play games and learn real science.
I was able to catch some video footage of the neighborhood kids all playing with their HEXBUGS. They were having a fantastic time - but you can see that for yourself!
The Positives About HEXBUG Nano
Inexpensive at $8 each
Tunnels are easy to assemble and the pieces are small enough that you can put them in a medium sized storage container.
Kids love them!
Easy to replace the battery
Lots of colors to choose from
Great for boys and girls alike
Negatives About HEXBUG Nano
The batteries last but only if your kid remembers to turn it off, if not the batteries can die out faster than what is necessary
They are very small, so they can get lost easily if you aren't paying attention to them. I still have one underneath my dishwasher that I need to rescue.
Buy It!
You can buy HEXBUG Nano at several specialty stores and major retailers including ToysRUS, Target and Radio Shack as well as online at www.hexbug.com.
HEXBUG Nano are $8 indivudually and replacement batteries are $4 for a pack of two. The Battle Bridge is available for $39.99. Other kits and accessories are available too, be sure to check out www.hexbug.com to see everthing that is available.
Win It!
I had some leftovers from the HEXBUG Party that I threw so I am offering them up in one awesome giveaway!
How to Enter: Visit www.hexbug.com and comment on this post telling me what your favorite HEXBUG or HEXBUG accessory is.
Giveaway open to US only.
Get Extra Entries! Remember to leave a comment for each extra entry
Get 3 Extra entries for entering any other Pretty Pink Momma giveaway. Leave three comments for each giveaway you enter. - Check back often for new giveaways to gain extra entries
Get 3 Extra entries for becoming a Facebook Fan of Pretty Pink Momma, leave three comments.
Get 3 Extra entries for posting about this giveaway on your Facebook wall Put this in your wall post:
I just entered to win a HEXBUG Nano Prize Pack valued at $100 from Pretty Pink Momma! You can too! Giveaway ends 12/14/2010
http://is.gd/hZ7Gv
Get 2 Extra entries for following Pretty Pink Momma with Google Friend Connect, if you all ready follow just put that in one of your two comments
Get 2 Extra entries for putting me in your text blog roll
Get 2 Extra entries for grabbing my new button, leave two comments
Get 5 Extra entries if you Subscribe Via Email to Pretty Pink Momma posts, leave five comments - you must activate your email subscription for these entries to count.
Get 3 Extra entries if you Follow PrettyPinkMomma on Twitter and tweet about this giveaway. Leave the tweet url in one of your three comments. Please copy and paste this into your tweet:
Get 1 extra entry for tweeting- no more than once every four hours, max at 4 per day, - leave the tweet url in your comment for each extra tweet
Get 3 Extra entries if you blog about this giveaway OR submit this giveaway on any giveaway listing site - leave the url in one of your three comments.
Get 5 Extra entries if you Stumble this post, leave five comments
Get 5 Extra entries by adding Pretty Pink Momma to any social bookmarking site - just be sure to let me know which one in your comment. Add two comments for each site. The bottom of each post is now fully equipped with several different sharing options for your convenience!
Good Luck to all that enter!

This giveaway is open until Tuesday December 14th.

One winner will be chosen using the Truly Random Number Generator widget located in the footer. The winner will have 48 hours to claim their prize or a new winner will be chosen.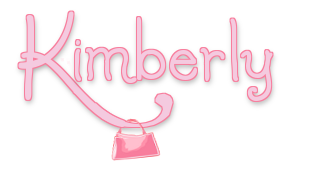 *I received this product for review purposes only as part of a review campaign from MomSelect. All thoughts and opinions expressed are my own and no other monetary compensation took place Please refer to my disclosure policy or email me if you have any questions.*