I love all of my Pretty Pink Momma peeps! So much so, that I have decided to host a giveaway of my own as a thank you for reading my blog and especially for your comments. I love comments, the fact that you take the time to make them gives me that warm fuzzy feeling inside. Without you Pretty Pink Momma wouldn't be where it is today so I thought that I would make sure you know just how much I appreciate all your comment love by hosting a giveaway each month.
This month I am doing things a bit differently. November and December are extremely busy for me so I am going to combine them into one big giveaway. This will be the last PPM Reader Appreciation Giveaway for 2010.
A huge thank you to all that have spread the comment love around. I love all of your comments and I appreciate all of your thoughtful responses in regards to my posts. I have really enjoyed the response that I have gotten from offering this thank you to my readers.
With the holidays quickly approaching us I figured that a versatile gift card is the best way to go. That way you can use it toward whatever your needs might be.
I personally love the fact that this giveaway allows you to spend your winnings on whatever your biggest need for this holiday season is.
Last month I offered $30 in PayPal or a $25 VISA gift card. I had a great response and last months winner chose to be paid via PayPal - which was a dream for me. First off, its way easier for me to send PayPal because I don't have to leave my house. If I can do it from the comforts of my home than once I get the winners paypal email I can send it to them and they have it within minutes instead of waiting by snail mail.
This month I decided to change it up again and expand the options. I am offering one super commenter extraordinaire a

$45 VISA gift card

(via USPS),

$50 in PayPal

or a

$50 Amazon Gift Card

(sent via email). Winner's choice!
Since this giveaway isn't sponsored by any company in particular the entry will be very simple and easy. Its all about the comments - I want to know what you think, about everything! Check back on the post often - throughout the month I may add extra opportunities for gaining entries depending on which sponsors I may be trying to show some love to.
Congratulations to nicole b!
How to Enter:
Visit any post
that does not have a giveaway attached to it
on Pretty Pink Momma and leave a thoughtful comment. The only catch is that it must be a post that you have not commented on before. Leave a comment on this post telling me which post you commented on.
That's it! Easy right?
Of course you can always get extra entries too! - For your extra entries to count you must only comment on posts that you have not commented on before. No duplicates, which should be pretty easy seeing as I have new posts each week and there are no limits as to how far back in my post history you go. As always, leave a comment for each extra entry.
Extra Entry Options
Get THREE Extra entries - PER POST - for using any means of social media to share my posts, this INCLUDES GIVEAWAYS as well. At the bottom of each post, including this one, is a social media tool bar that has examples of places in which you can share them.
Get ONE Extra entry for telling me if you would prefer the VISA gift card, the Amazon Gift Card or the PayPal gift and why - the why is really important to me :D
Get FIVE Extra entries for entering the Savvy Source Woodland Park Zoo Family Membership giveaway - tell them Pretty Pink Momma sent you in the entry form
Get FOUR Extra entries for checking out the Amazon Hot Toy List and tell me which toy on the list is one that you will be shopping for this holiday season


Get

TWO

Extra entries for commenting on each additional post that is not giveaway related. Tell me which post in one of your two comments.
Get

THREE

Extra entries if your comment is on a post that is a product review without a giveaway attached.

This includes the weekly Nutrisystem Blogger Nation posts too!

Tell me which post in one of your three comments.
Get

TWO

Extra entries for clicking on the PureZone Ad on my sidebar, then coming back to this post and commenting on what you think about PureZone in one of your three comments.
Get

THREE

Extra entries for following Pretty Pink Momma on Facebook and posting a comment on Pretty Pink Momma's Wall
Get

TWO

Extra entries for following @PrettyPinkMomma on Twitter
Get

ONE

Extra entry

every 4 hours

for tweeting about this giveaway. Put this in your tweet:
#Win a $45 #VISA #giftcard, a $50 #Amazon GC or $50 via #PayPal from @PrettyPinkMomma! #Giveaway ends 12/20 http://is.gd/gZXzm
Get

FIVE

Extra entries for subscribing to Pretty Pink Momma via email - subscription must be activated or entry is considered invalid
Get

TWO

Extra entries for following Pretty Pink Momma on blogger using Google Friend Connect.
Get

FIVE

Extra entries each for signing up for Sponsored Tweets, Swagbucks, Ad.ly or MyLikes using my referral id - just click on the icons located on the sidebar and you will be directly linked.
Good Luck to all that enter!

This giveaway is open until Sunday December 20th.

One winner will be chosen using the Truly Random Number Generator widget located in the footer. The winner will have 48 hours to claim their prize or a new winner will be chosen.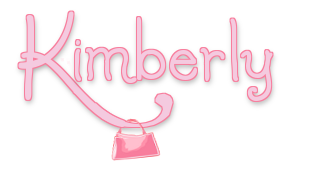 *I share my 100% honest thoughts and opinions in all posts. Please refer to my disclosure policy or email me if you have any questions.*