One of the Hottest Toys This Holiday Season is Imaginext Bigfoot the Monster from Fisher Price - Review AND Giveaway!
If you are a parent of young boys than you know that the
Imaginext Bigfoot the Monster
is at the top of their Christmas wish list this year. My boys had been seeing the commercials for this toy on TV for weeks and were telling me everyday just how much they wanted one. My two year old was the most enthusiastic about it, he was mesmerised each time he saw Bigfoot in action. He would squeal in delight and say, "You get for me Mommy?". So you can only imagine how happy I was when I found out that I was going to be able to review one!
About Imaginext Bigfoot the Monster

Imagine...
...a little monster with a BIG personality! That's BIGFOOT! He's happy. He's angry. He's sleepy. He's fun. He talks and walks and throws a ball, chews and burps and exercises! And kids can bring him to life with an easy-to-use wireless remote control. The symbols on the buttons show you what BIGFOOT will do when you push them -- no reading required! BIGFOOT includes one (7.2Volt) NiMH rechargeable battery and battery charger. Remote Control requires 2 AA alkaline batteries. (taken from the Fisher Price Website)

Includes Rechargeable battery and charger ($25 Value!)

Product dimensions: 6.5"L x 14.5"W x 12.3"H
The Review
First of all I can't tell you how excited my sons were to play with Bigfoot. The day Bigfoot arrived I took him out of the box and left him sitting inside his packaging in the livingroom, not thinking that my two year old, Emilio, would spot him out. Boy was I wrong! He walked by and just about pooped his pants, well he wears diapers so he probably did poop his pants! He BEGGED for me take him out of the box. So of course I couldn't let the little guy down I had to set Bigfoot free. I have to say, that I think that the packaging is so darn cute! It totally looks like Bigfoot wants out and is just waiting for you to rescue him.
After the painstaking measures of unscrewing, unwinding and de-boxing Bigfoot, he was free at last. Minus an arm that is. See Bigfoot comes ready to go minus one of his arms that needs to be reattached to his body. And he also needs his rechargeable battery charged for four hours before he can play, much to my toddler's disappointment. That part is my fault though, had I realized that he needed to charge that long I would have waited to open the box and hid it away before the kids could find him. In my excitement I was eager to check him out myself so I neglected to notice that detail. I could wait but explaining it to a two year old is slightly more difficult. Finally he understood and I set Bigfoot aside while we anxiously awaited for his battery to charge.
During the waiting period my oldest sons, Oscar age 7 and Benji age 5, came home from school and immediately noticed Bigfoot standing on the counter. They were really excited and wanted to play with him immediately but luckily they are old enough to understand about batteries and the need for them to charge. I did however have to set a timer in the kitchen so that they could watch the countdown until Bigfoot was ready for action.
Finally, the timer went off and Bigfoot was ready to come to life! My oldest sons couldn't wait to get their hands on the remote control. I let my oldest go first. What happened next though, I was not prepared for. While Bigfoot was doing his thing my two year old wouldn't go anywhere near him! He was scared to get close to him and he started throwing toys at him. He also didn't want to look away or miss one moment of Bigfoot action, he was completely enamored by him. Below is some video footage of the first time my boys played with Bigfoot.
The very next day my older boys were off at school so Emilio was left to play with Bigfoot on his own. Only this time he was ready for him. Right from the moment he woke up his first question was, "Where's Bigfoot?". I was happy that he finally realized that Bigfoot was nothing to be frightened of and that he was eager to play with him. When he finally gained control of the remote he loved pressing the buttons and seeing what Bigfoot would say and do next. Below is some video footage of Emilio having some one on one time with his new pal.
Bigfoot is pretty entertaining if I do say so myself. He has over 80 actions and phrases. He flips, he moves forward and backwards, he says funny stuff and makes strange noises. He laughs when you "tickle" him by pressing in on his chest repeatedly. He even asks you to stop if you tickle him too much. He raps too! My husband and I started cracking up the first time we heard it because it totally caught us off guard. Bigfoot also likes to exercise, and sometimes when he bends over he accidentally lets a noise out that resembles a fart. Yes, I said fart. Then he rolls his eyes in embarrassment and excuses himself. This action made me laugh so hard when I heard it because I seriously did not expect THAT to come from a toy. Well, farts
are
funny!
The biggest battle between the boys is for the remote -
naturally
. It is very user friendly and has pictures of the actions that you might most commonly want Bigfoot to perform. My favorite is the middle button which is the surprise button, I like seeing what Bigfoot will do when I am not commanding him. The surprises also happen when you hold down any of the buttons which will then cause Bigfoot to unleash even more actions.
Bigfoot also comes equipped with a plastic leaf so that he can simulate eating by saying "Hungry!" and includes some chewing noises. When he's done chewing he may also say "Yummy!". My boys don't really like to use the leaf too much, they prefer just sticking their fingers in his mouth and pretending that he is biting them. When their fingers trip the right sensor in his mouth he acts just the same as if its the leaf.
He also comes with a small red ball that if you place in his hand he can throw. Personally, I don't think that this feature is that cool. It doesn't really add or takeaway to the Bigfoot experience, its just yet another thing that he can do. My boys lost the ball within a few day of Bigfoot being out and I haven't found it yet. And, I'm not too worried about it either. They only put it in his hand a couple of times, watched him lop it a couple of feet and then they were done. They would rather play with the ball themselves than watch Bigfoot play with it. In my opinion the ball isn't necessary and is the least entertaining thing that he does. I kind of equate it to hearing about a movie that is really funny but when you see the movie yourself you don't think its that funny because you were expecting much more humor. When I saw the ball I was expecting something fantastical to happen, all though I'm not sure what, and was disappointed with the weenie sized throw. Just my opinion though.
Beyond the noises, phrases and actions there are few pretty cool things that I have noticed about Bigfoot. He has sensors which I thought were for the remote function but I think that they must also be motion detectors too. When my boys knock him over he knows it and exclaims "Whoa" or "Oopsie", maybe even "Uh-Oh", then he picks himself back up by flipping over using his feet and arms. I think that its really cool that I don't have to go over and pick him up like I have had to do with other toys we own. I love that he is self sufficient and speaking as a parent that is tired of picking up toy after toy this is my favorite feature!
Another great feature is that when Bigfoot's battery is dying he tells you. He groans, "Battery" before he stops. I love that he announces it, the kids know that its time for Bigfoot to take a nap while his battery recharges and they come tell me so I can get him set up. Recharging Bigfoot's battery pack is extremely easy. The bottom of his has a battery compartment that opens very easily with either a flathead screwdriver or even a coin. You unplug the battery and take it completely out of Bigfoot and plug the battery into the charging adapter. The adapter has a light on it that is red while the battery is charging. Once it turns green the battery is ready to go. I love this feature because it is a huge sanity saver. I don't have to worry about the boys asking me numerous times if he's ready to play because all three of them know, including my two year old, that when the light is red he's not ready. Plus when they notice the light is green they tell me, so I don't have to constantly keep an eye out.
Is Bigfoot Worth The Money?
I wanted to specifically address this question in my review because I know that Bigfoot carries a hefty price tag. All though each child is individually different its important to get a feel as parents if a toy in this price range has staying power or if our kids have fun for a few days and then its on to the next thing, never to be played with again. I know I am hesitant to spend that kind of cash on a toy unless I can predict with some certainty that it will get a ton of use.
So, what's the verdict? We have had Bigfoot for about two weeks now and he gets played with everyday. I love that he has a rechargeable battery because boy if he didn't it would cost a ton to keep him going. That being said I think its important to disclose which of my three boys continue to play with him everyday.
My two year old ADORES him and wants to play with Bigfoot every single day, several times a day. He loves laughing at him and seeing what crazy unpredictable thing he'll do next. He says, "Whoa Buddy!" all the time and has added this as a catch phrase of his very own when talking to or about Bigfoot. Sometimes he just says it when chatting with us for fun! For this child, Bigfoot is definitely worth the money.
My five year old, doesn't play with Bigfoot everyday but just about every other day. When Emilio is playing with him he loves to take over the remote and play. In my opinion, I think that the fun that Bigfoot brings will last for him. He loves to play with toys, take a break for awhile, then get back to playing with that toy. I think he will have cycles with Bigfoot in the same way. Benji is very excited to share Bigfoot with the neighborhood kids too but he hasn't had much opportunity because its been raining so much here for the last couple of weeks. For him its not just about his enjoyment but also letting his friends have fun too. For his age range I would still buy this toy, I think that its worth it.
My seven year old thought that Bigfoot was cool and really like messing with him and commanding him the first couple of days when he was still novelty. After a few days he lost interest and only played with him when his brothers were. If he didn't have younger siblings I don't think that he would be playing with Bigfoot on a regular basis very much. He is much more into video games and reading than into Bigfoot. For him I wouldn't think that the cost of Bigfoot would be worth it because he just wouldn't play with him enough to merit the expense.
All in all, I think Bigfoot is a fun toy but meant (longevity wise) more for kids in the 2-5, maybe 6 age range. It would make a great Christmas present for children in those age ranges, especially siblings that are in that range. I think that having a few kids interested in Bigfoot and wanting to play with him makes it a great idea for a joint gift that will be appreciated by all. If you do get Bigfoot for your kids remember to take heed when it comes to the charging of the battery. The kids will want to rip Bigfoot out of the box and get him going ASAP and it will be a whole lot more fun if you can get his battery charged beforehand and put it back in the box. That way when its unwrapped on Christmas morning the kids can play right away instead of waiting the full four hours that the battery needs to charge.
Buy It!
You can purchase Bigfoot at several retailer's nationwide or from the Fisher Price store directly at www.fisher-pricestore.com. Imaginext Bigfoot the Monster retails for $90 but I would definitely keep an eye out for some great sales this holiday season. I also found Bigfoot on Amazon
for $84.95 and that included free shipping too.
Win It!
Fisher-Price is graciously giving one extremely lucky Pretty Pink Momma reader a Bigfoot of their very own! ARV $90
*All though we will try our best, if you win Bigfoot may not arrive in time for Christmas
How to Enter: Giveaway is now closed. Visit the Bigfoot page on Fisher-Price.com and comment on this post telling me which phrase or function that you are looking forward to hearing Bigfoot do or say the most.
Giveaway is open to US only.
Congratulations Stephanie!
Get Extra Entries! Remember to leave a comment for each extra entry
I just entered to win a Bigfoot the Monster from Pretty Pink Momma! You can too! Giveaway ends 12/5/2010

http://is.gd/hd61k
Get 2 Extra entries for following Pretty Pink Momma with Google Friend Connect, if you all ready follow just put that in one of your two comments
Get 2 Extra entries for putting me in your text blog roll
Get 2 Extra entries for grabbing my new button, leave two comments
Get 5 Extra entries if you Subscribe Via Email to Pretty Pink Momma posts, leave five comments - you must activate your email subscription for these entries to count.
Get 3 Extra entries if you Follow PrettyPinkMomma on Twitter and tweet about this giveaway. Leave the tweet url in one of your three comments. Please copy and paste this into your tweet:
#Win a #Bigfoot the Monster from @PrettyPinkMomma! ARV $90 #giveaway ends 12/5 #kids #toys #giftguide #Christmas #gifts http://is.gd/hd61k
Get 1 extra entry for tweeting- no more than once every four hours, max at 4 per day, - leave the tweet url in your comment for each extra tweet
Get 3 Extra entries if you blog about this giveaway OR submit this giveaway on any giveaway listing site - leave the url in one of your three comments.
Get 5 Extra entries if you Stumble this post, leave five comments
Get 5 Extra entries by adding Pretty Pink Momma to any social bookmarking site - just be sure to let me know which one in your comment. Add two comments for each site. The bottom of each post is now fully equipped with several different sharing options for your convenience!
Good Luck to all that enter!

This giveaway is open until Sunday December 5th.

One winner will be chosen using the Truly Random Number Generator widget located in the footer. The winner will have 48 hours to claim their prize or a new winner will be chosen.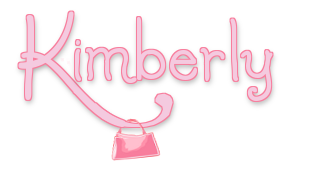 *I share my 100% honest thoughts and opinions in all posts. Please refer to my disclosure policy or email me if you have any questions.*