One thing that I love about my laptop is that there are tons of options for streaming videos and other content that I don't have access to on my television. That's one reason that I spend a small fortune on my cable bill each month. I have HBO and Starz, plus we have On Demand with Comcast that allows us to enjoy other shows and movies that I can watch on Pay Per View but its always hit or miss as to what is available.
What exactly is a Roku Player?

Roku is a little box that allows you to instantly stream tons of entertainment on your TV. Watch movies and TV shows from Netflix, Hulu Plus or Amazon VOD, listen to music on Pandora, catch the latest ballgame, and more — it's all available whenever you want it.



It's really easy.


Be up and running in 5 minutes. Roku is so tiny you can fit it anywhere.


No PC needed.


Roku connects to your high-speed Internet connection wirelessly.


No extra monthly bills.


Use your existing subscriptions (like Netflix or Major League Baseball), or enjoy free and on-demand content (like Pandora, Flickr, and Amazon VOD).



It's always getting better.


Roku is constantly expanding its library of streaming entertainment, so there will always be something new to watch.






There are three different Roku Players to choose from, making it very affordable to get started. Plus all players come with a one year warranty.





The new HD, with built-in wireless, delivers top value in high-definition streaming.
The new XD steps it up with 1080p HD video quality and extended-range wireless.
With dual-band wireless, the XDS delivers the best quality video virtually anywhere in your home.




The Review
I received a Roku XD for review. My husband was given the task of setting up our Roku Player. I am not as technically inclined as he is so having him install it was a must. However, I did read the directions and I have to admit that it I know I could have done it myself. Its basically the same principle as hooking up your router to your PC only your hooking up a Roku to your TV. The steps are easy to follow and anyone with basic skills can get the Roku set up without any problems. If you have any problems you can also check their site for FAQs or call the Roku Customer Service line and they can help you get it up and running. We didn't have any problems when we installed it but its great to know that if you do run into trouble they are there to help.
We installed the Roku Player in our bedroom because its the one place in the house that we don't have a Wii or PS3 to get things like Netflix or Hulu. I have to say that its very cool to be able to connect to HuluPlus and Netflix just through my tv without any other complicated devices to deal with. There are several channels to select from and you can pick which ones suit your taste the best. By far though its really the best with Netflix. You can also rent movies from Amazon with a subscription from them, which before having the Roku I honestly didn't even know existed.
I think that the Roku Player would make a great addition to anyone's entertainment system if you have limited cable capabilities, or you didn't want to pay for cable. To be honest I love my cable company and everything they offer, plus I pay for premium channels like Starz and HBO, but I hate paying the cable bill - ITS OUTRAGEOUS. The Roku Player is making me take a serious look at what I really use from my cable and if I can actually just use memberships to Netflix, Amazon and Hulu Plus to have access to the shows that we like to watch regularly. Even though I would be spending some money on the memberships its nowhere near what I spend on my monthly cable bill. Plus I can also use those memberships with my Wii and PS3 too.
My advice is that if you are unhappy with paying for cable or your cable doesn't offer much variety the Roku Player is definitely worth checking out. I know so many people that absolutely love it and can't live without it. This would make a great gift for anyone looking to save some cash on cable or someone that has only basic cable but loves to stream movies and tv through their computer. Having the ability to stream on a tv is awesome and so much better than watching a movie on your laptop.
Buy It!
You can get a Roku XD for 20% off this weekend! The Roku XD is normally $79.99 but with the discount it would only be $63.99, a savings of $16!
For a less expensive model the Roku HD is only $59.99 and for the model with the best WiFi, the Roku XD|S is $99.99.
When you purchase a Roku Player you get one free month of Hulu Plus!
All Roku Players come with a 30 day money back guarantee and one year warranty.
Win It!
Just in time for the holiday season....Roku and Hulu are giving away a brand new Roku XD|S player and a one-year subscription of Hulu Plus. Entrants must
18 years of age and older. Sweepstakes ends December 9, 2010. For more details, please visit
http://www.facebook.com/roku?v=app_17467981254,2467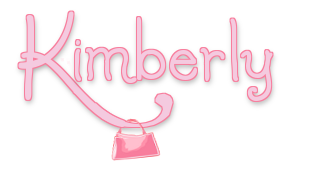 *I received this product for review purposes only. All thoughts and opinions expressed are my own and no other monetary compensation took place Please refer to my disclosure policy or email me if you have any questions.*