The Best Gift I Ever Gave - I Gave It Twice! - Plus Swagg App and Sundance Film Festival Sweepstakes!
SWAGG is a free mobile app (download here) that lets you shop smarter using your mobile phone. Buy, send or swap SWAGG GIFTS and organize your old school plastic gift cards.
For every download of the app between now and Dec. 31, 2010, SWAGG will donate $1 to Stand Up To Cancer (SU2C) , up to $125,000.
Clever Girls Collective and SWAGG are sending a pair of movie fans to the Sundance Film Festival! Download the SWAGG app and then visit the Ultimate SWAGG Getaway Sweepstakes site to enter to win a trip for two to the Sundance Film Festival. Entry deadline is January 3, 2011, 11:59pm, PST.
The Best Gift I Ever Gave
To be honest, it took me awhile to come up with the best gift I ever gave. Its something that I thought would be easy because I love giving gifts. I love giving thoughtful, personal, heartmelting gifts. The one gift that came to mind as the best gift ever, I actually gave it twice.
When I was young and in love I decided to buy my very first serious boyfriend a nice watch for Christmas. I had never bought any boy such a nice gift before. We had only been dating seriously for a few months but I wanted to let him know that he meant a lot to me so it was important that I get him something he needed and wanted but would never ask me for.
I will never forget the look on his face when he opened his gift. He couldn't believe that I bought him something so expensive for Christmas. I knew that he loved it and I loved that it made him so happy.
A few years later he and I were preparing for our wedding day. I knew that he was getting me some expensive jewelery for my bride's gift and I wanted to do something special for him that he would never expect- or forget. It took me awhile to come up with something but when I finally did I knew that it would be perfect!
The watch that I had given him years before sat on his dresser most of the time because he only wore it on weekends and special occassions. One day when he wasn't looking I took his watch and went to visit my favorite engraver. On the back of the watch engraved were the words "I will love you until the end of time".
On our wedding day, right after he saw me for the first time in my wedding dress, just minutes before we were married, I presented him with the watch. First he was taken by surprise because he was wondering where his watch had been and he didn't want to tell me that he had lost it. Relieved to see it again, I told him that I had a surprise for him on the back. His eyes lit up as he read the inscription, I knew that he loved it.
The fact that I could make someone so happy with the same gift twice is what makes this watch the best gift that I have ever given. All though my husband has acquired other watches from me over the past ten years, nothing is more special to him than the first one I ever gave him.
What is the best gift that you have ever given?
Learn more about the coolest new app that revolutionizes the whole shopping, gifting, and gift card-organizing experience and Download the SWAGG app to your iPhone or Droid. I was selected for this sponsorship by Clever Girls Collective, which endorses Blog With Integrity.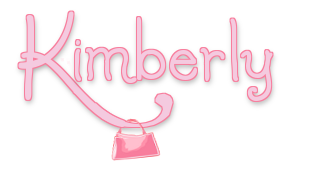 *All thoughts and opinions expressed are my own. I was compensated with a stipend as well as gift card for SWAGG in exchange for my post. Please refer to my disclosure policy or email me if you have any questions.*
More About SWAGG's Partnership With SU2C




SWAGG has partnered with non-profit Stand Up To Cancer (SU2C). For every download of the app between now and Dec. 31, 2010, SWAGG will donate $1 to SU2C up to $125,000. Awesome, right?! Visit the SU2C site for more info http://www.standup2cancer.org/





More info about the

Ultimate SWAGG Getaway Sweepstakes






Clever Girls Collective and SWAGG are sending a lucky pair of movie fans to the Sundance Film Festival! The sweepstakes is offered exclusively through the Clever 1000, and it has a pretty kick butt prize, including:






2 night/3 day stay at Yarrow Hotel in Park City Utah (Jan 21 - Jan 23, 2011)

Ground transportation to and from hotel to airport in Park City, Utah

Dinner for two at Tao Lounge, including 2 nightclub passes

All access to The House of SWAGG Gifting Suite

2 tickets to a movie premiere on Saturday, January 22nd -- movie tbd

$4,000 value