Enjoy Your Favorite Coffee, Tea, Hot Cocoa and More With Just the Touch of a Button With the Tassimo Brewbot - Review and Giveaway
Whether you love coffee, tea or hot cocoa it would be great to have it made in about one minute. And not an entire pot either, just a single cup, at your fingertips whenever you please. Instant gratification. Well that is exactly what the Tassimo Brewbot T20 by Bosch does. This is the only home brewing system that will give everyone the drink that they want. This multi-use machine is a definite crowd pleaser - because it can please every person in the crowd. You can imagine my excitement when I found out that
Gevalia
was sending me a machine to review!
(Images and quote taken from TassimoDirect.com)
The Review
I have to say that I really like the
Tassimo Brewbot T20
. It is functional, easy to use and fun! I received a white Tassimo Brewbot and it fit really nicely on my counter. I don't have a lot of space so having a machine that is this multi-functional as well as compact is really important to me. I have had a blast using it the past couple of days and I can't wait for my friends to try it out when they come to visit next.
There are over 40 different types of
T Discs
available to choose from, including several favorite brands. Gevalia is one brand of course, along with Starbucks, SBC, Maxwell House, Tazo Tea, and Suchard just to name a few.
The initial set up was very easy. The machine comes with Service T Disc, that has its own bar code so that the machine knows that its just running hot water through. The water tank is located in the back of the machine and is easy to remove, fill and clean. Before the machine can be used for the first time the water tank needs to be washed out and the Service T Disc needs to be run through 5 cycles of hot water. It is important to remember to place the barcode of this or any T Disc face down so that the Tassimo Brewbot can read it and know just how much water to add, or not add. There is also a small spot in the back of the machine to keep the T Disc between uses as well as the instructions for descaling the machine.
Using the Service T Disc - Video Demonstration
I love that the Tassimo Brewbot can be run with the Service T Disc to make a cup of hot water. It makes it really convenient for making instant hot cereals and soups. No need to boil water on the stove or in the microwave when you can have it with the push of a button.
Depending on what type of drinks you like you will follow different directions for using the T Discs. For single T Disc drinks you simply put in the T Disc, barcode side down, and push the start button. Within a minute your drink will be ready. For drinks with creamers its a two step process. First the creamer T Disc goes in and when that is finished brewing then remove the empty T Disc and replace it with the coffee, tea or cocoa T Disc and press start. Within two minutes your drink will be ready.
Two Step Process T Disc - Video Demonstration
The two step process is just as simple as the one step. I did find that it with some drinks its necessary to mix it with a spoon when its finished brewing. Sometimes the contents of the T Disc can sit on the bottom and not fully mix in the drink.
One great thing about the Tassimo Brewbot is that if you want to personalize it to fit in with your existing kitchen decor there are four other color kits to choose from that are easily interchangeable. The other colors available are aqua, lime green, brown and red. I received a lime green color kit which is great because it goes great with my blue and lime green kitchen accents. Another plus is that these pieces are dishwasher safe, which makes clean up a breeze.
Changing Out the Color Kit is Easy - Video Demonstration
I am so happy with this machine! I love how easy it is to use and that my family and friends can have their favorite drink at the touch of a button. I would most definitely recommend it as a must have household appliance. It would make a great gift this holiday season!
Buy It!
You can purchase a Tassimo Brewbot T20 from Tassimo.com for $129.99. Color Kits are available for $19.99 each. Varieties of T Discs are available from $4.49-$10.99. These products can also be found at several retailers nationwide including Target, Walmart and Bed Bath and Beyond.
Click this link to receive a $25 discount on a Tassimo Brewbot plus get two free T Disc packages!
Win It!
One lucky Pretty Pink Momma reader will receive a Tassimo Brewbot T20 and some T Discs to get started! Prize Pack ARV is $140.
How to Enter: Visit Tassimo.com and comment back on this post telling me what your favorite T Disc flavor would be if you were to win the Tassimo Brewbot T20. Giveaway open to US only.
Congratulations DEBIJOT!
Get Extra Entries! Remember to leave a comment for each extra entry
Get 2 Extra entries for entering any other Pretty Pink Momma giveaway. Leave three comments for each giveaway you enter. - Check back often for new giveaways to gain extra entries
Get 3 Extra entries for becoming a Facebook Fan of Pretty Pink Momma and Tassimo, leave three comments.
Get 3 Extra entries for posting about this giveaway on the Tassimo Facebook Wall. In your wall post simply state which T Disc flavor you would like to try and that Pretty Pink Momma sent you.
Get 2 Extra entries for following Pretty Pink Momma with Google Friend Connect, if you all ready follow just put that in one of your two comments
Get 2 Extra entries for putting me in your text blog roll
Get 2 Extra entries for grabbing my new button, leave two comments
Get 5 Extra entries if you Subscribe Via Email to Pretty Pink Momma posts, leave five comments - you must activate your email subscription for these entries to count.
Get 3 Extra entries if you Follow PrettyPinkMomma and sogeshirts on Twitter and tweet about this giveaway. Leave the tweet url in one of your three comments. Please copy and paste this into your tweet:
#Win a #Tassimo Brewbot ARV $130 @PrettyPinkMomma #giveaway ends 12/15 #coffee #gevalia #giftsforher http://is.gd/iFbGh
Get 1 extra entry for tweeting- no more than once every four hours, max at 4 per day, - leave the tweet url in your comment for each extra tweet
Get 3 Extra entries if you blog about this giveaway OR submit this giveaway on any giveaway listing site - leave the url in one of your three comments.
Get 5 Extra entries if you Stumble this post, leave five comments
Get 5 Extra entries if you submit this post to Delicious
Get 5 Extra entries by adding Pretty Pink Momma to any social bookmarking site - just be sure to let me know which one in your comment. Add five comments for each site. The bottom of each post is now fully equipped with several different sharing options for your convenience!
Good Luck to all that enter!

This giveaway is open until Wednesday December 15th.

One winner will be chosen using the Truly Random Number Generator widget located in the footer. The winner will have 48 hours to claim their prize or a new winner will be chosen.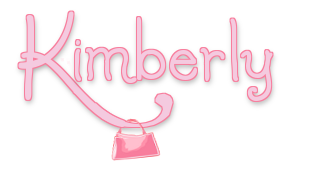 *I received this product for review purposes only via Gevalia. All thoughts and opinions expressed are my own and no other monetary compensation took place Please refer to my disclosure policy or email me if you have any questions.*